United National Congress (UNC) politician and former minister of agriculture, Devant Maharaj, has failed to convince the San Fernando High Court of Justice that he is a journalist who is being unfairly kept out of press briefings by the Ministry of Communication and its line minister, Senator Donna Cox.
Justice Kevin Ramcharan today ruled against Maharaj's request for judicial review and dismissed his demand for access to daily virtual media conferences (VCMs). Ironically, the High Court judge suggested that Maharaj gave evidence against himself.
"It is clear that the claimant himself does not consider that he is a journalist," stated Ramcharan, in his ruling. "In the description to both his Facebook pages, he describes himself as a politician, not a journalist. On that evidence alone, his Facebook pages fail the test of being journalistic sources of information."
Maharaj was represented by Anand Ramlogan SC, Renuka Rambhajan and Jared Jagroo instructed by Douglas Bayley.
Cox and the Ministry of Communications were represented by Reginald Armour SC, Vanessa Gopaul, Tenille Ramkissoon, Andella Ramroop and Rishi Dass instructed by Savitri Maharaj.
Ramcharan declared that Maharaj's case hinged on the following questions:
Has the claimant established that he is a journalist?
Has the claimant established that there are suitable comparators? If the answer is yes, was there a justification for the different treatment by the intended defendant.
Is there a requirement for the Claimant to establish suitable comparators in order to succeed in a claim for unequal treatment? If the answer is no, have the defendants established a justification for the difference in treatment meted out to the claimant?
Was there a breach of the Claimant's right to protection of the law?
Has there been a breach of the Claimant's right to freedom of the press?
Was the minister's eventual decision to exclude the Defendant from the VMCs irrational or unreasonable?
Has the Defendant established that he is entitled to be invited to attend the VMCs?
Ramcharan relied on lexico.com (a product of the Oxford University Press) for a definition of a journalist, which was given as: one who 'writes for newspapers, magazines, or news websites or prepares news to be broadcast'. He expanded this to include social media sites like Facebook.
He scoffed at the suggestion that Maharaj should be classified as a journalist simply because he writes on Facebook and has 'followers' there.
"On the evidence that he has provided, it cannot be said that he is a journalist," stated the judge. "Firstly, the mere fact that he has a substantial following on social media is insufficient to say that he is a journalist. Many people have substantial followings on social media.
"Actors, musicians, sports personalities, politicians, all enjoy substantial social media followings. This gives them an online voice, but it does not mean that they are journalists by any stretch of the imagination."
Similarly, the High Court did not accept that D News Network or DNN, which Maharaj claimed to head, was a reputable news agency.
"It is remarkable that he has named this entity as being the vehicle through which he disseminates news but has failed to provide any other information about it," stated the judge. "There is no evidence of any Facebook page, website, publication, number of readers/viewers, number of stories or anything. There is a complete absence of information… I am left with the inevitable inference that DNN exists only in the mind of the claimant and is not a bona fide entity at all.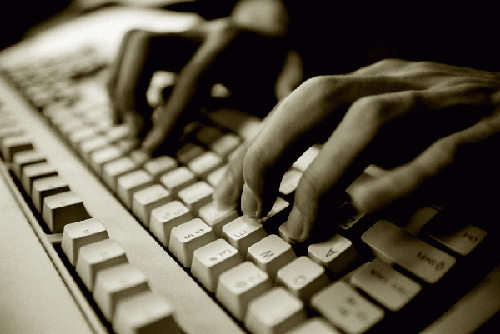 "[…] Given the above, it leads one to the inevitable conclusion that [Maharaj] is not a journalist. He certainly sees himself as a politician before journalist. It is the court's view that he has only recently put on the cloak of journalist to access the VMCs and other such fora. At best he is a journalist of convenience."
The High Court also felt whether or not Maharaj was ever a journalist was irrelevant since, like any other profession, it is not a post for life.
"The critical question is whether at the time that the request was made to the [Ministry of Communication], [Maharaj] was a journalist," stated Ramcharan. "Whether he was a journalist previously is not relevant to the determination as to whether he is a journalist now. As [Maharaj] noted, when speaking about politicians, it is possible for people to move from one field to another.
"Because a person is a journalist today, does not permanently label them a journalist for life—just as being a politician today does not permanently label them a [politician] for life. They may retain aspects of their journalistic instincts, but they are no longer journalists."
As far as 'suitable comparators' go, Maharaj claimed that he was as much a journalist as Rhoda Bharath (NewsSauce), Prior Beharry (AZP News) and Lasana Liburd (Wired868) and deserved similar treatment.
"[Minister of Health communications officer Candace] Alcantara in her affidavit gave un-contradicted evidence that Mr Liburd runs an online news website," stated Ramcharan. "Further on Ms Bharath's page, there is a link to a website, again suggestive that there is substance to this alter ego. Given the relative lack of evidence with respect to Wired868 and AZP News, there is nothing to suggest that these are not bona fide news organisations."
Maharaj pointed to the fact that former political candidate Errol Fabien was granted access to two press conferences. However, Fabien's appearances were based on requests from AZP News, a recognised news organisation, while the claimant again failed to prove similar circumstances in his request.
"In his submissions, reference was made to Mr Errol Fabien who [Maharaj] has described as an active politician who ran for the St Joseph seat, and who is critical of the PNM and the UNC," stated the judge. "Further, Mr Fabien intends to run again for political office. While it is a matter of public record that Mr Fabien ran for political office previously, there is no evidence before the court that Mr Fabien is a frequent critic of both political parties, which in any event does not make one a politician.
"There is also absolutely no evidence put before the court that Mr Fabien intends to run for public office in the future. This is again an assertion by the claimant without the evidential backing to support it."
Maharaj, according to the High Court, spent most of his time attempting to prove that there was no material difference between himself and Bharath, who is a paid consultant for a state body.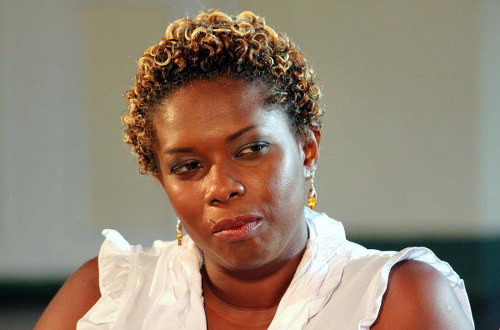 "[Maharaj] did not strenuously contend that he was similarly circumstanced to Mr Beharry or Mr Liburd sufficiently to be considered suitable comparators to them," stated Ramcharan. "His main focus was on Ms Bharath… Again however, he is confronted by his acceptance and assertion that Ms Bharath is a journalist. In oral submissions, he indicated that what was meant was that Ms Bharath was a journalist in as much as he was.
"However, when looking at the objective facts, there are material differences between [Maharaj] and Ms Bharath. Firstly, as noted earlier, Ms Bharath's Facebook has a link to a website Newsauce.com. This is suggestive, though not determinative of a news site. No evidence of this site is before the court, however.
"Secondly, Ms Bharath describes herself as a blogger. Now a blogger is not coterminous with journalist. One can have a sports blog, a company blog, a political blog, an entertainment blog as well as a news blog.
"However, it could be said that when someone describes themselves as a blogger, they are more likely than not engaging in the activities of a journalist."
Ramcharan pointed out that Cox and Alcantara knew of Bharath as an 'online voice' but had never heard of DNN. However, Maharaj tipped the scale against himself in this debate too.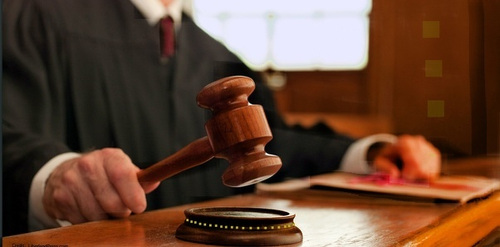 "Though [Maharaj] attempted to describe himself as having an online voice, what constitutes an online voice is subject to interpretation," stated Ramcharan. "One however, can reasonably [infer] that the [Ministry of Communications] would have at least been able to glean the information from Ms Bharath's Facebook page, which shows that she describes herself as a blogger and that she has a website known as Newsauce.com.
"On the other hand all the information she would have had […] is that he describes himself as a politician on his Facebook pages, and that he claims to run a news organisation that does not exist."
The subsequent answer from the High Court was straightforward.
"On the evidence that was presented to the court in the application for leave, [Maharaj] failed to establish that he could be considered as a journalist," stated Ramcharan. "In the circumstances, the claimant has not satisfied the threshold test that he has an arguable ground for judicial review with a reasonable prospect of success.
"In the circumstances, [Maharaj's] claim both for Judicial Review (and leave to apply therefor), and relief under section 14 of the Constitution of Trinidad and Tobago must fail."
Ramcharan asked both parties to file and exchange submissions on cost on or before 27 May 2020; and to lodge replies to such submissions on or before 3 June 2020. The High Court will rule on costs on 17 June 2020.
Maharaj has already vowed to appeal what he referred to as the 'Cox judgment' to the Privy Council.
"I firmly maintain that I have been denied equality of treatment by the state, and as such my constitutional rights violently infringed upon. I have the same right to appear at the media press briefings as Astrenut News, Rhoda Bharath, and other on-line voices and social medial journalist (sic).
"In the recent past citizens have to depend and rely on the Privy Council on similar matters for ultimate justice."