Estranged Trinidad and Tobago Football Association (TTFA) president William Wallace has issued a pre-action protocol letter to finance manager Tyril Patrick and threatened Fifa general secretary Fatma Samoura with formal legal proceedings, as local football officials attempt to challenge the dissolution of the TTFA board.
On Tuesday, Fifa announced its intention to appoint a normalisation committee to oversee football affairs in Trinidad and Tobago for a period not exceeding 24 months.
"In the interim and before the normalisation committee is fully operational, the TTFA administration's management will be supervised by Mr Tyril Patrick, who will directly report to Fifa," stated correspondence from Samoura to TTFA general secretary Ramesh Ramdhan. "The TTFA administration—in its entirety—will therefore report to Mr Patrick until the normalisation committee has been put in place."
Wallace, who is represented by New City Chambers attorneys Dr Emir Crowne and Matthew Gayle, has threatened to take legal action against Patrick if he attempts to follow Fifa's directives.
"The duly elected executive of any individual member thereof may only demit office by operation of the constitution of the TTFA, which makes no allowance for the appointment of yourself or any other person to 'oversee' the day to day affairs of the TTFA, as the Fifa letter purports to do," stated Gayle, in a pre-action protocol letter to Patrick. "[…] It is therefore our client's respectful view that the Fifa letter is null, void and of no legal effect. It is not in any way binding on them."

Fifa, on Tuesday, said it acted according to powers granted to it by article 8.2 of its statutes, which states:
'Executive bodies of member associations may under exceptional circumstances be removed from office by the Council in consultation with the relevant confederation and replaced by a normalisation committee for a specific period of time.'
Regardless, Wallace's attorneys described Fifa's normalisation committee as 'attempted unlawful interference in the operation of the sovereign body' and suggested a 'political backdrop' to the move.
"In the face of a new administration with less than three months substantive tenure, which now threatens to uncover the rank impropriety of the previous administration by installing a regime of financial probity," stated Gayle, "the Fifa steps in, [in] an attempt to prevent this.
"You were engaged in your current capacity during the tenure of the previous executive [when the existing debt was accumulated while Fifa stood idly by and took no punitive steps whatsoever] and as such your purported appointment in the interest of propriety is curious at best.
"We have been retained to defend the interests of Trinidad and Tobago football against such rank corrupt, unjust, bullyboy tactics which Fifa now clearly seeks to engage."
Patrick, stated Gayle, is now within Wallace's legal sights.
"Any attempts to hold football in Trinidad to ransom with threats of further and/or more punitive steps will also be met with forceful resistance by those who have retained us," stated the attorney. "In light of the above, you are called upon to immediately indicate that you have no intention of taking any steps whatsoever towards and/or for the purpose of furthering your purported appointment.
"In default of you indicating you intend to ignore and/or not comply with the Fifa [appointment], then without further notice our firm's instructions are to initiate urgent formal proceedings against you asking the High Court to bar you and any other person from taking any steps to interfere with the day to day operations of the TTFA."
Gayle gave Patrick until 8am on Monday 23 March to respond. Wallace's attorneys gave an identical deadline to Fifa.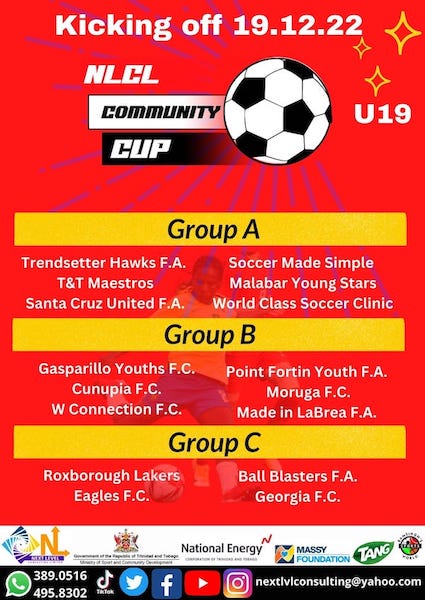 "Our clients will be appealing the decision to the CAS (Court of Arbitration for Sport); and will also be seeking whatever provisional measures may be available to them at law," stated Crowne, in a letter to Fifa's legal team. "With that said, and in light of the current global pandemic, we are seeking clarification as to whether FIFA seeks to install said normalisation committee immediately (particularly in light of the restrictions that the Government of Trinidad and Tobago has recently instituted), or if it intends on delaying said implementation in light of same. Please let us know."
Wired868 asked Patrick for comment on the legal challenge but he had not responded by the time of publication.
At least one board member, TT Pro League interim chairman Brent Sancho, has welcomed the normalisation committee and pledged his support to Fifa.
Wallace, general secretary Ramesh Ramdhan and board member and technical committee chairman Keith Look Loy have all condemned the Fifa intervention.