Morvant Caledonia United remain unbeaten in the 2019/2020 Pro League season and now occupy pole position to boot, as they edged San Juan Jabloteh 1-0 last night at the Hasely Crawford Stadium in Port of Spain.
There were seven foreign nationals in Caledonia's starting XI but the decisive blow was landed by a home grown talent, as winger Ryan Jordan came off the bench to snatch a stoppage time winner.
On the sidelines, technical director Jamaal Shabazz is cautiously optimistic about their prospects after the 'Eastern Stallions' reeled off successive wins over Police FC and Jabloteh and were only denied three points by a late own goal in their season opener against W Connection.
"Caledonia always get off to a good start but it is about being able to maintain," said Shabazz, who is mixing club duties with his role as St Lucia National head coach. "It is not something we are making hula hoops about. But we are excited."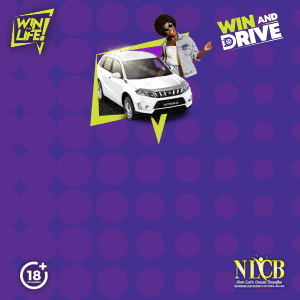 There would have been mixed feelings in the opening game of yesterday's double header, as attacking midfielder John-Paul Rochford put AC Port of Spain ahead in the 21st minute only for Point Fortin Civic defender Ronell Paul to equalise with a thumping header in the second half, off a deep Justin Sadoo free kick.
Elsewhere at the Ato Boldon Stadium, Central midfielder Sean Bonval struck late to give the 'Couva Sharks' their first point of the season as they held W Connection 1-1. Michael Jem Gordon put the 'Savonetta Boys' ahead, midway through the first half, with what must have been an emotional moment for the Tobagonian utility player.
Gordon was a passenger just minutes before club captain Shahdon Winchester died in a tragic car accident, just before Christmas. Connection have played twice so far this season but drew both fixtures.
Police FC returned to winning ways in their own outing as they defeated Tiger Tanks Club Sando 2-1, thanks to a double by poacher Keion Wilson. Midfielder Shaqkeem Joseph, a member of Trinidad and Tobago's 2018 National Under-20 Team, got a late consolation item for Sando.
In today's sole affair, veteran Defence Force forward Devorn Jorsling was on the score sheet again as the Army/Coast Guard combination edged Cunupia FC to retain their 100 percent start to the season. Defence Force are one point shy of Morvant Caledonia with a game to spare.
While the 'Teteron Boys' remain indebted to their long-serving soldiers, there were no shortage of fresh faces at the Hasely Crawford Stadium last night.
AC Port of Spain's attacking spine of midfielders Rochford, Rivaldo Coryat and Shem Clauzel and handy forward Rashad Hyacenth are all under-25. While, in Civic's colours, playmaker Tyrel 'Pappy' Emmanuel is 20 and burly teenager Ackeel 'Hulk' Jacob might have snatched a spectacular match winner from off the bench.
AC Port of Spain, who were attempting to rebound from a 7-2 hammering by Terminix La Horquetta Rangers on 19 December, enjoyed the better of the first half—capped off by Rochford's fortuitous strike. But Civic had momentum on their side once Paul brought them level.
It was the first game of the new term for Civic, who apparently felt the Pro League's TT$35,000 registration fee was too steep initially, only to have a change of heart after the season had already begun. Fashionably late, they were humming for the last 30 minutes and had three chances to put the game to bed.
Lively Civic flanker Akeem Redhead failed to keep down a half volley from just inside the opposing penalty area while AC custodian Kwame Farrell tipped a dipping effort from substitute Kyron Williams against his bar, as the teams shared the spoils.
If the likes of 'Pappy' and Rochford have most of their careers ahead of them, Jabloteh's first team was younger still. Starting centre forward Justin Araujo-Wilson and midfielders Jercole Pierre and Trent Weekes are not even old enough to get a driver's license.
But, on the day, youthful impertinence brought mixed rewards for the 'San Juan Kings'.
Araujo-Wilson nearly tucked home the opening goal on the half hour mark, after an incisive counter attack. But the 17-year-old national youth forward played in spurts and was too self-indulgent at times.
Weekes, who came off the bench, played as casually as if he was at the park with friends—a fact that clearly infuriated Jabloteh left back Brandon 'Sprite' Semper among others.
But Pierre? He was a sight for sore eyes. A busy, willing runner with an eye for an early pass, the Jabloteh 'Prince' will not be an unknown quantity for long if his attitude remains as keen as it was last night.
Pierre ran out of steam though, as did most of his teammates. And Caledonia took full advantage.
"I think who did what during the [Christmas] break made the difference," said Shabazz. "I have to commend Densill [Theobald] for that. He worked with the local players while we had the St Lucia assistant coach, Francis Lastic, work with the St Lucians and the others had personal programmes.
"[…] That would account for the fact that they ran out of gas and we were better equipped for the longer turn of the game."
Theobald, a former 2006 World Cup midfielder and Caledonia AIA standout, rejoined the Stallions this season as director of football. But head coach Jerry Moe's unavailability and assistant coach Abdallah Phillips' sudden resignation saw him promoted to head coach.
"We are going through an interesting transition with the club," said Shabazz. "Moe is in the US on personal business and Abdallah took a break. He said he resigned but I will say he take a break.
"So Densill, who was managing all the time, is thrust into a coaching role assisted by me. Hopefully, Abdallah will be back sooner rather than later…"
There were many changes in Caledonia's player pool as well and attacker Renaldo Francois, defender Malik Mieres and Kadeem and Keshawn Hutchinson all turned out for Jabloteh yesterday, despite representing the Stallions up to last September in the Ascension Invitational Tournament.
"They choose to leave," said Shabazz. "It was very painful because they are our children and they were supposed to be the new 'Theobalds' and 'Conrad Smiths'. But they said they wanted a new environment, so they moved on. That's football.
"[…] I think what happened in the Ascension [when Caledonia was kicked out and denied prize money for assaulting a match official] and the fact that we didn't contest it; some players were not happy with it."
Their vacancies were largely filled by the Caribbean community. The Stallions had four St Lucians, one Dominican, one Jamaican and a Nigerian in their starting team—the Nigerian custodian, Katibi Kolapo, is a UWI student who is studying Agricultural Science at the St Augustine Campus.
Shabazz, who is also a former Guyana national coach, said he is proud that Morvant Caledonia has been a gateway to professional football to so many Caribbean nations and declared it as his 'legacy'.
"We have always looked at Morvant Caledonia as an extension of the wider Caribbean's underprivileged community," he said. "I am a follower of Marcus Garvey, Stokely Carmichael and all these people who see the struggle as regional. When the [slave] ship bring us here, it didn't bring us as Barbadians and Trinidadians and St Lucians; it is the colonial master who divide up the thing!"
On Friday, the mix of nationalities made for a winning combination—although it was a local, Jordan, who snatched the winner with a fine left footed strike from the edge of the area that arrowed into the far corner.
Jabloteh would bemoan the fact that they were down to 10 players at the time, as Mieres suffered a late injury after coach Marvin Gordon exhausted all his substitutions.
Shabazz hopes that new Trinidad and Tobago National Senior Team coach Terry Fenwick, a former Pro League winner with Jabloteh and Central, sees something he likes on the local playing fields as he seeks to restore the country's football fortunes.
"I miss Terry Fenwick's presence in the League but, seeing him as a national coach, I say congrats to him as it has been long in coming," said Shabazz. "I hope he comes out and watches because he has always advocated having Pro League players in the national team. Now he has the chance and I look forward to seeing how he does and his approach with Pro League players. I want to wish him all the best."
Caledonia flanker Joshua Alexander, who looked out of sorts at right midfielder yesterday but is more than handy in the full back position, would surely not mind the visit.
(Teams)
Morvant Caledonia Utd (4-1-3-1-1): 30.Katibi Kolapo (GK); 5.Melvin Doxilly, 23.Lukeman Brooks, 4.Otev Lawrence, 3.Richard Williams; 8.Joshua Sylvester (15.Elair Brewster 83); 22.Joshua Alexander, 17.Kerry Daniel (captain), 13.Sidney Lockhart (19.Ryan Jordan 65); 14.Raphael Joseph (2.Frae Gervais 75); 20.Aaron Richard.
Unused substitutes: 31.Jaydon Taylor (GK), 9.Tev Lawrence, 18.Naeem Bisnath, 26.Jevick MacFarlane.
Coach: Densill Theobald
San Juan Jabloteh (4-1-4-1): 30.Christopher Bigette (GK); 13.Keshawn Hutchinson, 20.Shakiyl Phillip (6.Jamal Spencer 59), 3.Malik Mieres, 16.Brandon Semper; 4.Nical Stephens (captain); 10.Renaldo Francois, 11.Micah Lansiquot, 22.Jercole Pierre (14.Trent Weekes 65), 15.Kadeem Hutchinson; 25.Justin Araujo-Wilson (7.Shaquille John 72).
Unused substitutes: 35.Jesse Peters (GK), 8.Dellon Jaggasar, 12.Severe Verilus, 27.Jaheim Faustin.
Coach: Marvin Gordon
Pro League results
(Friday 3 January)
AC Port of Spain 1 (John-Paul Rochford 21), Pt Fortin Civic 1 (Ronell Paul 56) at Hasely Crawford;
San Juan Jabloteh 0, M'vt Caledonia Utd 1 (Ryan Jordan 87) at Hasely Crawford;
Club Sando 1 (Shaqkeem Joseph 90+3), Police FC 2 (Keion Wilson 13, 77) at Ato Boldon Stadium;
W Connection 1 (Michael Jem Gordon 27), Central FC 1 (Sean Bonval 79) at Ato Boldon Stadium;
(Saturday 4 January)
Cunupia FC 2 (Rafael Marstre 35, Dwane James 65), Defence Force 3 (Devorn Jorsling 28, Jerwyn Balthazar 82, Hashim Arcia 87) at Larry Gomes Stadium.