Trinidad and Tobago Men's National Senior Team head coach Dennis Lawrence expressed pride in his outfit's showing in Toluca last night, despite being comprehensively outplayed in a 2-0 loss to a youthful Mexico team.
Mexico coach Gerardo 'Tata' Martino selected 19 debutantes in his 24-man squad of local-based players to face the Soca Warriors. Apart from 24-year-old defender Luis Roma and the 23-year-old pair of goalkeeper Raúl Gudiño and midfielder José Iván Rodríguez, the Mexico team comprised entirely of under-23 players.
Lawrence had only three players in Toluca from his starting team that drew 2-2 against Martinique last month, although goalkeeper Marvin Phillip, defenders Daneil Cyrus and Carlyle Mitchell, midfielder Lester Paul and flanker Nathan Lewis have over 225 international appearances combined.
The final stats showed that 'El Tricolor' had 75 per cent possession on Wednesday while they outshot the Soca Warriors 27-2, completed 561 passes to 193 from Lawrence's men with the pass accuracy calculated as 91 per cent by the hosts and 63 per cent by the visitors.
Lawrence insisted, though, that Mexico have one of the best football teams in the world—no matter which individuals they put on the field.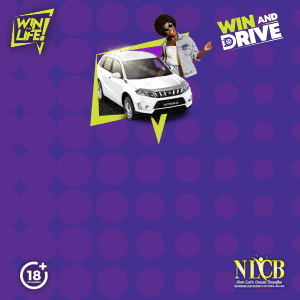 "It was very difficult for the boys to come to Toluca and play against what I see as not just the number one team in CONCACAF but a world phenomenal football nation regardless of who was on the pitch on the night," Lawrence told the TTFA Media. "I was later genuinely proud of the players for the way they approached the game, showing commitment and dedication in such conditions and environment. Now we head back home and go into camp on 7th [October] where I'll have availability of all the boys from abroad and home to prepare for the next match against Honduras."
The Warriors drew both Concacaf Nations League games against Martinique and must defeat Honduras home and away to be guaranteed a spot at the 2020 Concacaf Gold Cup and remain in contention for a place in the Concacaf Hex qualifying group for the Qatar 2022 World Cup.
At present, the Warriors are on a 12 match winless streak, which ties an unhappy record for the National Senior Team. Trinidad and Tobago's last triumph under Lawrence came on 6 September 2018 when they beat United Arab Emirates 2-0 in Girona, Spain.
However, the former 2006 World Cup hero was able to find some positives from his team's showing in Toluca.
"I felt in the first half we gave them too much respect by playing too deep and not getting close enough to put pressure on the ball," said Lawrence, "and the biggest crime we were committing was giving away the ball too easily every time we got possession of it.
"In the second half, we managed to get on the ball a bit better. We didn't cause Mexico major problems in attack but we managed to keep our shape and discipline for longer periods and I was pleased with the group for the effort in that regards.
"These boys faced a mammoth task and they stuck in and showed some real determination to go down 2-0 and then come back and manage the game in the second half and restrict them."
Lawrence also backed veteran defender Daneil Cyrus who was caught in possession for Mexico's opening goal, which came from attacker José Macías in the 23rd minute.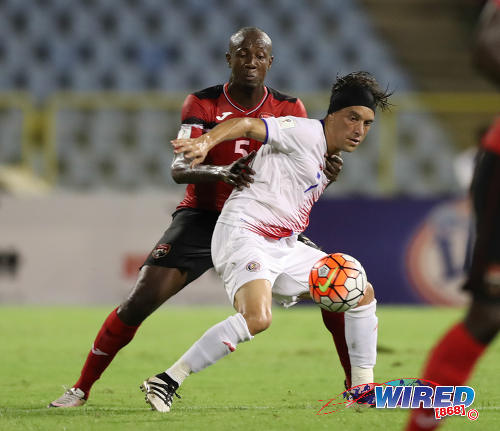 "I was pleased with players like Cyrus who only got off the plane late on Tuesday from a flight from Dubai," said Lawrence, "and I know he made an error in the game which cost us but he showed a lot of dedication to keep going. We had a couple home-based players who showed that they definitely want to be part of the team for the next couple games and that was pleasing.
"For the group on a whole it was an experience they will definitely take in good stride going forward. The game gave us a good opportunity to have players like Nathan Lewis on the pitch after he hadn't played a full 90 minutes since the US game [at the June Gold Cup].
"And there was Aikim Andrews, Jameel Perry and Judah Garcia who had an opportunity to get minutes in this type of situation. It was good to see these players in this kind of environment."
One player who missed the chance to feature in Mexico is versatile Club Sando attacker Nion Lammy, who was hospitalised on Tuesday after falling ill in training. Lawrence has remained in Toluca with the player and hopes they can both travel home on Saturday.
At present, Lawrence's record as national coach reads 30 games played with five wins, eight draws and 17 defeats. The Warriors are yet to win in this calendar year.