Terminix La Horquetta Rangers leapfrogged San Juan Jabloteh on their final match day, to claim second spot in the Ascension Invitational Tournament Division One after clobbering the 'San Juan Kings' 5-0 at the Phase 2 Recreation Ground on Friday night.
It was a victory that was also celebrated in Tetron, as it confirmed Defence Force as champions of Division One with 25 points and a game to spare. The Army/Coast Guard combination will bank TT$250,000 for their troubles while Rangers are due TT$125,000 for their second place finish.
'Army' should expect a champions guard of honour when they take the field on Sunday at the Diego Martin Sporting Complex to face table-proppers Matura Re-United from 4pm.
There will still be something to play for in Diego Martin though as Cunupia FC challenge Police FC from 7.15pm in the second game of a double header, knowing that a win will take them over Jabloteh into third spot, which is worth TT$75,000.
Jabloteh assistant coach Marvin Gordon is therefore hoping for a big favour from the 'Lawmen.'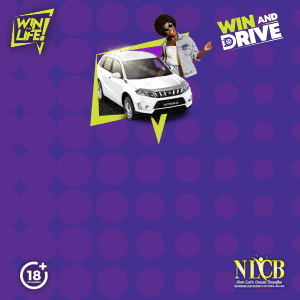 "We were always aiming for a top three position and we did well," said Gordon, after their loss to Rangers. "For me I think we did well in this competition with the roster we have. When you look at the two teams who on top of us tonight, Defence Force and La Horquetta Rangers, and you judge their roster against our roster, I think we did well.
"We knew coming to La Horquetta would be a difficult task but we always wanted to come here playing for something—either first, second or third—which we came to play for tonight.
"Hopefully the Lord smile on us and by the end of weekend we stay third."
On Friday night however, Jabloteh received no favours.
After a cagey start to the game, La Horquetta's skipper Jamal Creighton pounced on a rebound to tap the ball beyond the helpless Jabloteh goalkeeper Christopher Bigette in the 30th minute. But it was Rangers' second goal—just before the interval—that really rubbed Gordon the wrong way.
"I think [the second goal] was the turning point in the match tonight for me. I thought that call was really bad," said Gordon.
Jabloteh lost possession after a tussle in their half and Tyrone Charles sprung the counter. He charged into the box and picked out a free Aikim Andrews, who hammered a shot into the bottom corner.
"Jodel Brown with the football, right in front of the referee. Foul committed and the referee never give the foul and out of that same play, they scored the second goal," continued an incensed Gordon.
Gordon wasn't the only one who felt aggrieved by the decisions on the pitch.
Young talented midfielder Jodel Brown caught a flung arm in his face by Rangers star Kadeem Corbin and—as referee Rashby McPhie allowed play to continue—made it his business to let Corbin know exactly how he felt. It was a feisty and lengthy square off between the two that, luckily, did not go further than verbal barbs.
The Jabloteh staff, however, felt that the situation was getting the better of heated Brown and replaced him at the half.
"Jodel Brown is exceptional in terms of talent [and] the sky is the limit once he can get his attitude right," said Gordon. "I am a little disappointed in my guys because I think we should have shown a little more mental toughness tonight, even though things were going against us in the first 45 mins. Because we wasn't playing bad football."
And they definitely weren't. Brown was tenacious and showed glimpses of his talent but it was Shaquille John who squandered the San Juan Kings' best opportunity. Hakim Baird overlapped down the left and squared to John but the forward couldn't keep the effort down and it cannoned off the bar.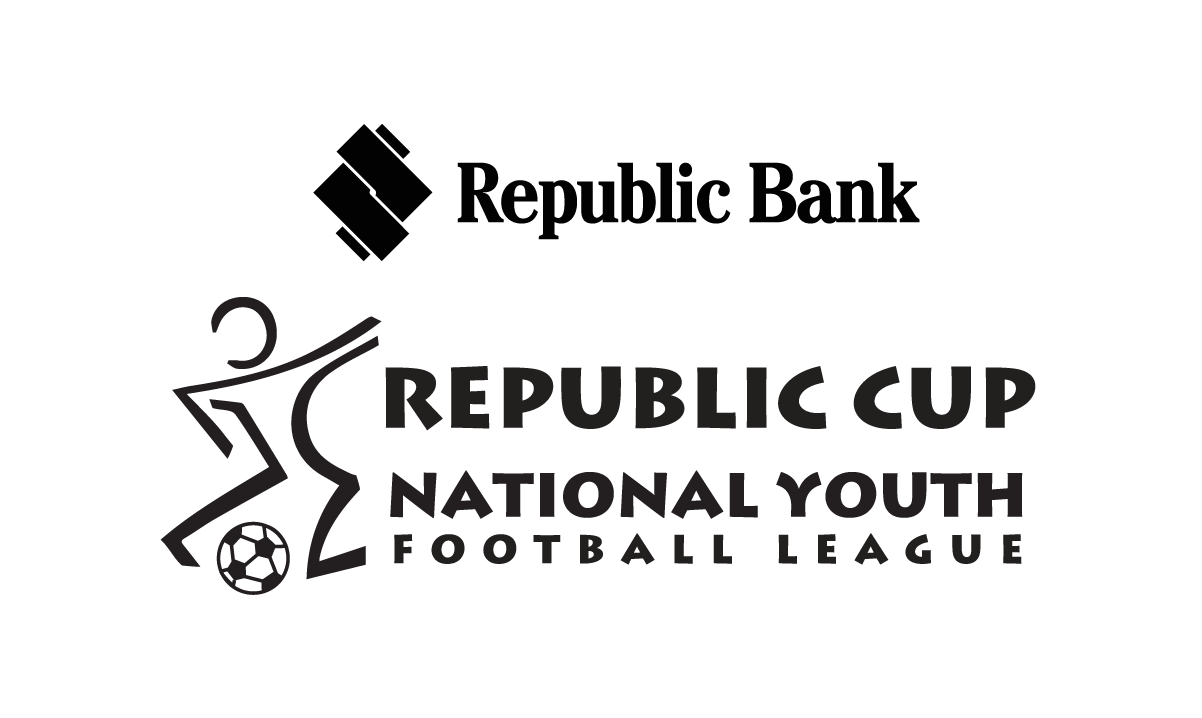 For everything Baird could do, though, opposing left back Ross Russell Jr could do better. In the 59th minute, the energetic full back got on the end of a scramble in the box to make it three, before he scored arguably goal of the game with a sweetly timed volley after the ball bobbled up perfectly into his path.
Without question, Russell has been a revelation in the Ascension Invitational and his efforts have not gone unnoticed by National Senior Team head coach Dennis Lawrence, who gave him his debut against Martinique in Concacaf Nations League action earlier this month.
"I think Ross Russell has been one of the most consistent players in the team," said Quamina. "[He] plays with his heart."
Tyrone Charles then put the final cherry on top of the comprehensive win with a simple finish after Bigette innocuously palmed down a Russell cross onto the striker's foot from six yards. It was Charles' first goal since his opening round hat trick against Matura on 10 August.
Quamina was keen to focus on the positives after their first win over a Pro League opponent in the Ascension.
"The talk was that we couldn't beat a Pro League team and we just tried to keep on working, working and [knew] we would get it right," said the Rangers head coach. "But we need to keep humble and try not to get carried away with this result. Football was out of La Horquetta for a long time… This is a real good event for community football and community building."
(Teams)
Terminix La Horquetta Rangers (4-2-2-2): 1.Glenroy Samuel (GK); 23.Kennedy Hinkson, 18.Jevon Morris, 12.Caleb Sturge, 17.Ross Russell Jr; 15.Keron Cummings, 8.Jamal Creighton ( C); 7.Aikim Andrews (24.Kishon Hackshaw), 45.Kadeem Corbin (11.Jomoul Francois); 10.Tyrone Charles, 77.Samuel Delice (13.Jameel Antoine).
Unused substitutes: 20.Jabari St Hillaire (GK), 5.Leslie Joel Russell, 6.Kevon Goddard, 16.Hayden Tinto, 21.Keyon Edwards, 33.Keion Goodridge.
Head coach: Dave Quamina
San Juan Jabloteh (4-2-3-1): 30.Christopher Bigette (GK) (C); 26.Kerdell Sween, 17.Carlyle Mitchell, 24.Taryk Sampson, 12.Hakim Baird (28.Brandon Semper); 6.Jamal Spencer (4.Nical Stephens), 8.Delon Jagassar (29.Josiah Daniel); 10.Sean Bonval (25.Jair Edwards), 14.Jodel Brown (13.Keshawn Hutchinson), 15.Kadeem Hutchinson; 7.Shaquille John.
Unused substitutes: 35.Erskine Johnson (GK), 16.Jercole Pierre, 22.Elair Brewster, 29.Josiah Baird.
Head coach: Keith Jeffrey
Referee: Rashby McPhie
Man of the Match: Ross Russell Jr (Terminix La Horquetta Rangers)
Ascension Invitational results
Division One
(Friday 27 September)
Terminix La Horquetta Rangers 5 (Jamal Creighton 30, Aikim Andrews 42, Ross Russell Jr 59, 89, Tyrone Charles 90+1), San Juan Jabloteh 0 at Phase Two, La Horquetta.
Upcoming fixtures
Division One
(Sunday 29 September)
Prison Service FC v Guaya United, 4pm, San Juan North ground;
QPCC v Club Sando, 4pm, St Mary's College ground;
Cunupia FC v Police FC, 4pm, Diego Martin Sporting Complex;
Defence Force v Matura ReUnited, 7.15pm, Diego Martin Sporting Complex.
Division Two
(Saturday 28 September)
Bethel United v Harlem Strikers, 3.30pm, Mt Gomery Recreation Ground;
(Sunday 29 September)
UTT FC v Marabella Family CC, 4pm, UTT, O' Meara;
Police FC v Club Sando Uprising Y'ths, 4pm, Teacher's Training College, Valsayn;
Petit Valley/D'go Martin Utd v Moruga FC, 4pm, St Anthony's College Ground;
Erin FC v RSSR FC, 5.30pm, Erin Recreation Ground;
San Fernando Giants v Deportivo PF, 4pm, Mannie Ramjohn Stadium Training Field.