Morvant Caledonia AIA were disqualified from the Ascension Invitational Tournament tonight, as a result of their behaviour in the aftermath of Wednesday evening's fixture against Defence Force at the Larry Gomes Stadium in Malabar.
The decision was relayed via a press statement by tournament organiser Richard Ferguson, who is also the managing director of the Terminix St Ann's Rangers Football Club.
"An investigation was conducted by the competition manager and other officials of the tournament," stated Ferguson. "The investigation included eyewitness accounts, video graphic evidence, statements from the match commissioner, the referee and the assistant referees along with the players, coaches and officials of Caledonia AIA.
"After seeking legal advice and consulting the rules of the competition along with FIFA rules, a decision was taken to disqualify Caledonia AIA from the Ascension Invitational Tournament."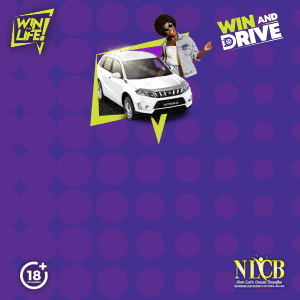 Ferguson declined to identify the specific tournament rule or FIFA rule used as the backbone for the decision to expel Morvant Caledonia.
Chapter II, Section 2, Article 49 of the FIFA Disciplinary Code stipulates, in case of action against individual players, a ban of:
a) at least four matches for unsporting conduct towards a match official;
b) at least six months for assaulting (elbowing, punching, kicking etc) a match official;
Article 50.1 of the FIFA Code further states that: 'involvement in a brawl is sanctioned with a suspension for at least six matches'.
And Article 52 states: 'Disciplinary measures may be imposed on associations and clubs where a team fails to conduct itself properly. In particular:
a) a fine may be imposed where the referee sanctions at least five members of the same team during a match (caution or expulsion);
b) a fine of at least CHF 10,000 may be imposed where several players or officials from the same team threaten or harass match officials or other persons.
Further sanctions may be imposed in the case of serious offences.
Morvant Caledonia technical director Jamaal Shabazz, who tried to pacify players along with coach Abdallah Phillips, apologised for his club's role in the fracas but also suggested that a club official—and not the match referee—was struck first, rather than the other way around.
"Caledonia eagerly await the investigations which we hope would include interviews, since the footage we have seen thus far resembles that of Polyphemus," stated Shabazz, via email. "This is indeed an ugly incident and one which Caledonia in our 41 years existence try very hard to avoid. And on behalf of the Club we do apologise for the role our members have contributed to this incident.
"We await with interest the findings since our member(s) was first struck and we hope we will have a forum for the footage that has not been shown, will (sic) not cause the matter to be viewed in a Polyphemic sense, if there be such a word."
Polyphemus is a one-eyed giant or cyclops in Greek mythology.
Morvant Caledonia officials insisted that assistant referee Kirt Charles threw the first punch after irate players and technical staff members surrounded the referees after the final whistle.
The "Eastern Stallions" lost 1-0 to Defence Force off a contentious stoppage time goal by skipper Jerwyn Balthazar. A draw would have almost certainly been enough for Caledonia to clinch the inaugural Ascension Invitational crown and first place prize of TT$250,000.
Instead, Balthazar's late strike looked to have relegated them to second place and a TT$125,000 purse.
At first glance, the Defence Force midfielder appeared to be in an offside position as he stroked home the winner. However, a replay suggested that Caledonia defender Melvin Doxilly might have strayed behind his colleagues and played Balthazar onside.
At the final whistle, Caledonia official Steve 'Pokemon' Frederick incensed referee Crystal Sobers with a verbal barb. Sobers reacted with a shove on Fredericks and tempers boiled over.
Wired868 understands that Sobers and Charles both claimed to be assaulted while Caledonia equipment manager Wayne Brooks insisted Charles threw the first blow and struck him in the face.
Ferguson imposed the ultimate sanction on Morvant Caledonia, which will also see the club denied their TT$2,000 appearance fee for Wednesday's match and a potential TT$125,000 second place cash prize.
Morvant Caledonia were due to finish their Ascension campaign against FC Santa Rosa on Sunday evening but that match is now cancelled.
The new-look standings, without the Stallions, would see San Juan Jabloteh (22 points) move up one place to second with Rangers (20 points) third and Cunupia FC (19 points) fourth. Only the top three clubs collect prize money with third assured of TT$75,000.
Cunupia close off their fixtures against Police FC from 3.30pm on Sunday at the Larry Gomes Stadium while Rangers host Jabloteh from 6pm on Monday at Phase Two, La Horquetta.
Earlier today, Osmond Downer, vice-president of the Trinidad and Tobago Football Referees Association (TTFRA) urged the Ascension Tournament organisers to 'take serious action so as not to create a precedent—which can contribute to even more serious incidents in the future'.
Downer also noted that the Secondary Schools Football League (SSFL) is the only local competition that insists on home teams securing uniformed police officers or security officers for their games. He suggested the TTFRA intended to formally address that fact soon..
"It is unimaginable that you have these high tension games and not a police man or officer of any type is present," Downer told Wired868. "There must be serious consideration to security in games, not only to protect the referees but the players.
"[…] The TT Pro League and Super League don't have a security protocol [either and] this has to be worked on. And this is what the referees association will demand."
Ironically, Morvant Caledonia were listed as the home team on Wednesday while, due to the identity of their opponents, the Larry Gomes Stadium was not short of soldiers.
The Ascension Invitational Tournament gave an indemnity to the Trinidad and Tobago Football Association (TTFA) for all incidents that occur during its competition. And TTFA general secretary Camara David said the local governing body was taking a cautious approach to the unfolding events.
"That incident [happened in the] Ascension League—a league we gave our blessing to—[but] we really take a backseat on that league," said David. "However we have asked for a report because we are ultimately responsible for refereeing and referees. We will take it from there."