Terminix La Horquetta Rangers attacker Tyrone Charles finished last night with a swollen jaw and blurred vision. But imagine how the Guaya United goalkeepers felt.
Another outing, another Rangers rout. The star-studded La Horquetta-based team continued their habit of being insensitive hosts as they thumped Guaya United 7-0 in Ascension Invitational Tournament action at the Phase Two Recreation Ground.
In four matches, Rangers have now scored 21 times at an average of a goal every 17 minutes. There are at least two things worth noting about that tally.
First, Rangers' strike rate was thrown off by a goalless draw against Defence Force—in a match when Charles failed to beat opposing goalkeeper Aaron Enill from the penalty spot. And second, all 21 Rangers goals were scored against Trinidad and Tobago Super League (TTSL) clubs.
So are Rangers, who are fourth in the 12 team standings but played three games less than leaders Defence Force, the real deal? Or a flat track bully?

Perhaps football analysts will have a better idea by Friday night when they face Club Sando, who are out-of-sorts at present but a Pro League team nonetheless. Last night the game was over almost as soon as it begun, as attacker Kadeem Corbin scored after just seven minutes with a neat solo effort.
"They dominated the game from ball one," said Guaya assistant coach Darrel Cooper. "[…] At the end of the day, football is the winner. We have a lot of young players who are now coming into the semiprofessional [arena] and it is a team we plan to build on. It was a good professional test and we have a lot to learn."
Guaya president Randy Hagley, who watched the game alongside Rangers director Richard Ferguson in the VIP Room, was similarly bowled over.
"Training and preparation is the key," said Hagley. "From talking to Rangers owner, Ferguson, they have a proper diet plan where they even get a supplement before the game and after the game. We don't have that kind of capacity; but we want to reach there. "This team and this facility is a benchmark for which all teams should aspire. This is one of the best teams in the Pro League."
There were more obvious differences between the two outfits. Rangers coach Dave Quamina has such an embarrassment of riches that he could afford to give two-time World Youth Cup goalkeeper Glenroy Samuel (29 years old) and former Under-20 Caribbean Cup champion Kevon Goddard (24 years old) the night off while former national youth team stand-outs Aikim Andrews (23 years old) and Kishon Hackshaw (20 years old) came off the substitute bench.
In contrast, Guaya coach Travis Mulraine was denied the chance to use former Naparima College star Ronaldo McIntosh from the start because he showed up late.
Things only got worse for Guaya after that.
"I need to speak to whoever is in charge here," said an irate female patron in a Guaya jersey at halftime. "Look at what those [Ascension Angels] dancers are wearing?! They have children here! They could have us warned us that there will be this kind of indecent thing!"
At least two Ascension Angels dancers were wearing short pants that would risk an indecency charge on any day other than J'ouvert morning. But by then, the performers were not the only ones crudely exposed.
Rangers led 3-0 by the interval after a headed item by defender Samuel Delice and a rocket into the roof of the net by captain Jamal Creighton, after a Corbin attack. And Guaya were caught between trying to making a game of it or attempting damage limitation. In the end, they managed neither.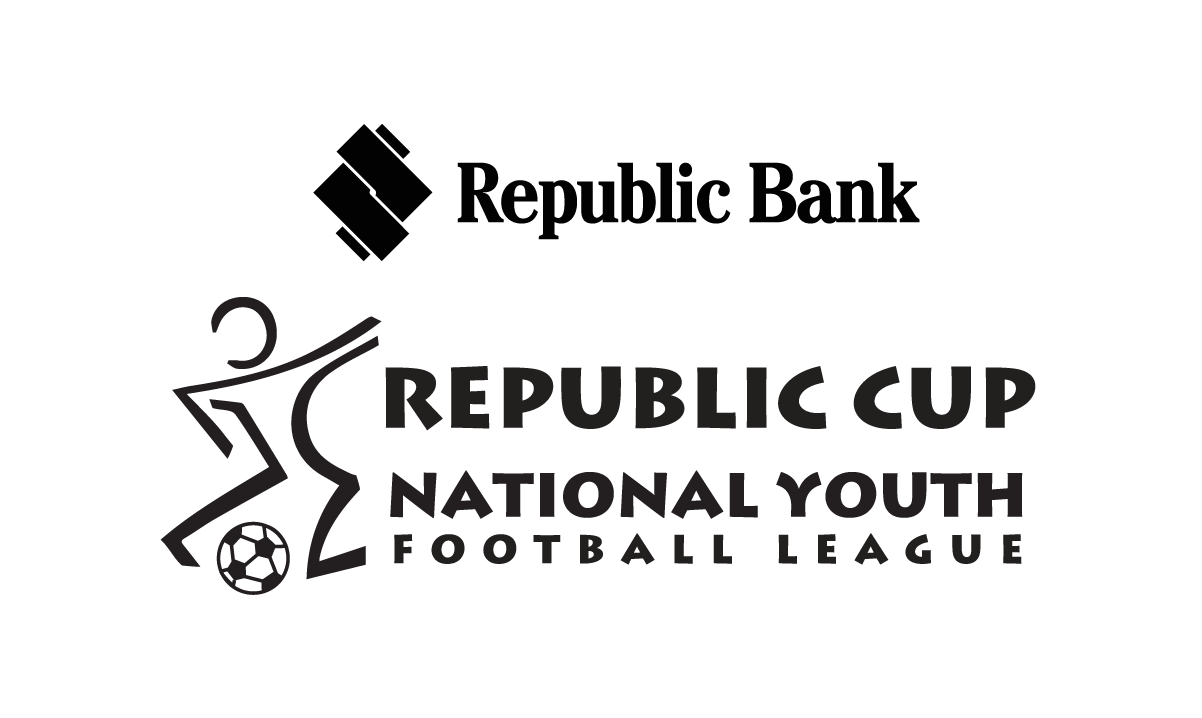 As the game grew increasingly stretched with possession switching often between the two teams, there was no doubt which side were better able to exploit the chaos.
Corbin, a blur of step overs and shimmies, was irrepressible. His strike partner Jomoul Francois was more direct but equally effective. Together, they tore through the opposing defence like paper.
Francois got one item for himself in the 74th minute while Hackshaw and midfielder Keron "Ballpest" Cummings—in his first start of the season—also managed solitary items.
But the night belonged to Creighton who completed his hattrick with a header off a Cummings free kick and then a close ranged finish from a Francois cross.
And by the 90th minute, patrons were treated to the unusual sight of Guaya's substitute goalkeeper Denzil Cazabon trying to run the clock down with his team seven goals behind. It was football's answer to boxing's white towel.
"The team has just started to gel," said Rangers coach Quamina. "Every player in the team knows what he is supposed to do… We are growing from strength to strength."
Club Sando are up next and should pose more of a challenge for Rangers. However, it is ominous reading that only the Ascension Division One's bottom three clubs have conceded more than the 12 goals let in by Sando in their seven matches to date.
Coach Angus Eve would need to tighten up his backline in quick time. Corbin, Francois and Creighton are in a ravenous mood.
(Teams)
Terminix La Horquetta Rangers (4-4-2): 20.Jabari St Hillaire (GK); 18.Jevon Morris, 5.Leslie Joel Russell, 77.Samuel Delice, 17.Ross Russell Jr; 23.Kennedy Hinkson (24.Kishon Hackshaw 46), 8.Jamal Creighton (captain), 15.Keron Cummings, 45.Kadeem Corbin; 10.Tyrone Charles (7.Aikim Andrews), 11.Jomoul Francois.
Unused Substitutes: 1.Glenroy Samuel (GK), 6.Kevon Goddard, 16.Hayden Tinto, 12.Caleb Sturge, 13.Jameel Antoine.
Coach: Dave Quamina
Guaya United (4-1-4-1): 13.Shane Mattis (GK) (1.Denzil Carabon (GK) 46); 10.Patrick Parris, 23.Kerwyn Navarro, 24.Glenton Wolffe (captain), 21.Dakeil Ferreira; 55.Sylvon Sylvan (17.Leroy Jones 73), 18.Keylon Thomas, 44.Kion Joseph (15.Earlon Thomas 73), 7.Jody Allsop (2.Keston Frontin 46); 26.Kevin Jagdeosingh, 3.Akeil Paul.
Unused Substitutes: 5.Rondell Ragoo, 8.Devin Mitchell, 16.Renaldo McIntosh, 20.Dawshun Cruickshank, 22.Franklyn Romain.
Coach: Travis Mulraine
Referee: Nicholas Murray
Wired868 Man of the Match: Jamal Creighton (Terminix La Horquetta Rangers)
Ascension Invitational
Division One results
(Tuesday 27 August)
Terminix La Horquetta Rangers 7 (Kadeem Corbin 7, Samuel Delice 15, Jamal Creighton 45+2, 57, 81, Jomoul Francois 74, Keron Cummings 90+4), Guaya United 0 at La Horquetta.
Upcoming fixtures
(Friday 30 August)
Terminix La Horquetta Rangers v Club Sando, 6pm, La Horquetta;
(Sunday 1 September)
Cunupia FC v Prison Service, 4pm, Larry Gomes Stadium;
Matura ReUnited v San Juan Jabloteh, 4pm, Matura Recreation Ground;
Guaya United v M'vt Caledonia AIA, 6pm, Guaya Recreation Ground;
Police FC v QPCC, TBD;
Defence Force v FC Santa Rosa, TBD.
Ascension Invitational Division One
| Pos | Club | P | W | D | L | F | A | GD | Pts |
| --- | --- | --- | --- | --- | --- | --- | --- | --- | --- |
| 1 | Defence Force | 10 | 8 | 1 | 1 | 22 | 6 | 16 | 25 |
| 2 | M'vt Caledonia | 10 | 8 | 0 | 2 | 21 | 11 | 10 | 24 |
| 3 | Jabloteh | 10 | 7 | 1 | 2 | 23 | 13 | 10 | 22 |
| 4 | Rangers | 10 | 6 | 2 | 2 | 36 | 8 | 28 | 20 |
| 5 | Cunupia FC | 10 | 6 | 1 | 3 | 23 | 13 | 10 | 19 |
| 6 | Club Sando | 10 | 5 | 1 | 4 | 18 | 14 | 4 | 16 |