Usain St Leo Bolt turns 33 tomorrow. As a birthday salute to the Caribbean's most decorated sprinting legend, Wired868 shares this tribute with our readers.
The original version of this story was written for a now disappeared magazine just over two years ago when the Jamaican icon finally bowed out of competitive track at the end of the 2017 IAAF Championships in London. It has remained so far unpublished.
The crowd here at the IAAF World Championships at the Olympic Stadium in London waits, holding its collective breath; they are about to see 'Lightning' strike for the final time.
Having announced himself to the athletic world with a victory in his favourite 200m event at the World Junior Championships on home soil in Jamaica in 2002, the towering 6-foot-5-inch sprinter from Sherwood Content, Trelawny, is about to sign off his career in style.
"They say lightning doesn't strike twice," the race announcer tells them as Usain St Leo Bolt, his usual playful, cheeky pre-race self, lines up alongside his competitors for his farewell race, "but we have had this Bolt for about 10 years."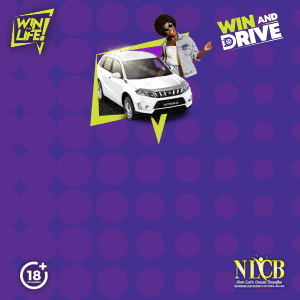 Now, he collects the baton from training partner Yohan Blake for the anchor leg of the Men's 4x100m relay.
Last year at the Rio Olympics, Bolt had brought the curtain down on his magnificent Olympic journey with an eighth gold medal, anchoring Jamaica to 4x100m glory in a time of 37.24 sec.
And in London in 2012, having collected the baton from Blake, he had stridden majestically away from the USA's Ryan Bailey on the final leg to take Jamaica to a world record time of 36.84 sec.
Earlier in the August 5-13, 2017 World Championships, he had started too slowly in the 100m final, his last individual event, to make up the ground between him and the leaders, the USA's Justin Gatlin, his drug-sullied long-time rival, and new-boy-out-of-the-blocks Chris Coleman.
Gatlin, victorious, acknowledged Bolt's overall superiority, genuflecting before him in the middle of the track at the end of the race.
"You can't take away anything from him in these Championships," said Gatlin. "He's amazing, he's a legend. He has built such a legacy that a lot of athletes around the world will be able to use going into their career."
A legend? Before the London 2012 Olympics, then International Olympic Committee (IOC) president Jacques Rogge had told Bolt that he still had some way to go before achieving legendary status. He needed to be dominant over the course of several Olympics.
Bolt, rarely at a loss for words, had opted to let his gold track shoes do the talking. He became the first athlete to win the sprint double at consecutive Olympic Games, following on his 2008 double in the Beijing Olympics.
He had also led a historic sweep for Jamaica in the 200m, Blake and Warren Weir finishing second and third respectively to underline Jamaica's dominance in the sprint events.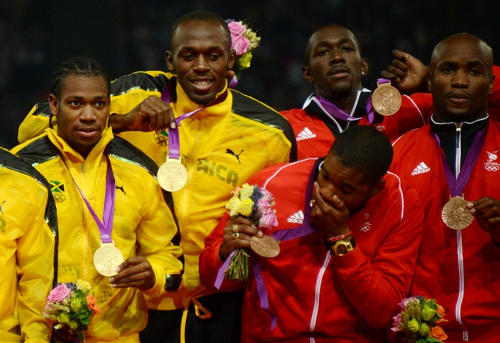 Back here in London in 2017, Bolt finds himself trailing Coleman and Great Britain's Nethaneel Mitchell-Blake. The crowd expects the Jamaican to close the gap although, truth be told, he has generally not had to come from behind in these races.
"Anything is possible," has been Bolt's motto throughout his stellar career. "Don't think limits." So he too, gap or no gap, must be thinking final gold here.
London was the city that witnessed the birth of Jamaica's rich Olympic history. In that country's very first appearance at the Olympic Games in 1948, Arthur Wint led a one-two finish for the Jamaicans in the 400m final in a time of 46.2 sec, countryman Herbert McKenley grabbing silver in 46.4.
In the almost three-quarters of a century since then, the Isle of Springs has steadily become the Isle of Sprinters, amassing a total of 77 Olympic medals. Well known as the birthplace of reggae and of Bob Marley, the island has produced a string of great sprinting talent, not all of it opting to represent their country of birth.
Ben Johnson, notorious for his drug-induced triumph in the 1988 100m Olympic final in Seoul, and Donovan Bailey, famous for his record-breaking victory in the same event in Atlanta in 1996, were two of those who preferred to wear Canadian rather than Jamaican colours.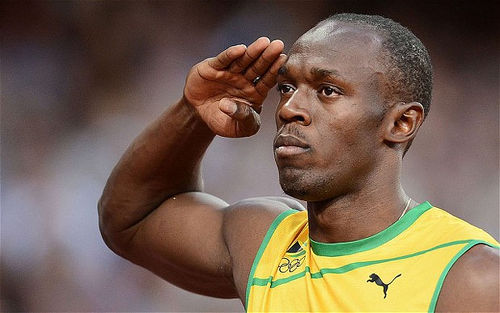 Among those who proudly wore the green and gold are Don Quarrie (Montreal 1976 200m gold medallist), Deon Hemmings (Atlanta 1996 400m hurdles gold medallist), Veronica Campbell-Brown (eight-time Olympic medallist), Shelly-Ann Fraser-Pryce (six-time Olympic medallist) and Merlene Ottey, the 'Godmother' of Jamaican sprinting, who earned nine non-gold medals in an Olympic career which spanned almost two and a half decades from 1980 to 2004.
Blake, whom we have already introduced, ran the second-fastest 200m of all time in 2011 when he won World Championships gold in 19.26 sec. He is expected to be a serious contender for the sprint crown when his compatriot moves off the scene.
But none has so far surpassed—or can realistically be expected to surpass—Bolt, the multiple Olympics and World Championships gold medallist. He remains, for the moment, in a world of his own.