Terminix La Horquetta Rangers (LHR) made their belated debut in the Ascension Invitational Tournament one to remember last night as they utterly demolished Matura Re-United 10-2 at the opening of the renovated Phase 2 La Horquetta Ground.
"We wanted to score ten—it wasn't by guess," LHR head coach Dave Quamina told Wired868 after the match. "We deliberately wanted to score ten to send a message […] that we're very serious about winning this league."
The score-line certainly did not flatter the new all-star iteration of the Rangers franchise either, as Matura goalkeeper Erskine Johnson made at least a dozen saves to spare the visitors further blushes.
Since Terminix Trinidad's purchase of the Rangers franchise, new managing director Richard Ferguson has invested heavily on his squad which now boasts the likes of numerous former youth and senior Trinidad and Tobago national team players and regular TT Pro League standouts—such as attackers Tyrone Charles and Jomoul Francois, who each netted hat-tricks.
LHR delayed their matches in the Ascension Invitational Tournament until round five so that they could make a big splash at their newly refurbished home. Ferguson, a director at Terminix and chartered accountant, invested over five million dollars to bring football of a particular caliber to the La Horquetta community. By all accounts, it was well worth the wait.

Freshly laid turf pitch, 600 seater pavilion, restaurant, bar, a VIP viewing gallery area with central air conditioning and an exciting football team, all seem to be the ideal ingredients for a Caribbean football fiesta.
It didn't take long for Francois to put on his dancing boots and etch his name into the history books either. Veteran winger Hayden Tinto, sized up his marker before whipping in a cross that an unmarked Francois volleyed beyond Johnson in the fifth minute, to announce the start of the Rangers siege.
Former Men's National Senior Team player Tinto, rolled back the years with a merciless display down the left, combining with left back Ross Russell Jr and Francois to full effect in the opening exchanges.
Opposing right back Akeel Alvarez seemed so stuck in a tail spin that Matura head coach Roland Clarke replaced him after only 18 minutes. But even his replacement, Aeoin Charles, could not stem the tide that flowed only in Rangers' direction.
More good work down the left culminated in Francois adding to his opener with a composed shot into the bottom corner. He then wrapped up his 19 minute hat-trick with a simple finish off a rebound after Johnson saved his initial penalty kick.
LHR play was only sporadically sophisticated and never needed to be anything more as Matura got caught with the same trick repeatedly.
Trying to play an adventurous high line, with an already sluggish backline, the visitors were torn apart by direct speed with Rangers quite content to continue to play balls around the corner and then cut back for a willing finisher.
In the 22nd minute, winger Aikim Andrews converted at the far post to make it 4-0, after the marauding Russell Jr yet again squared the ball across the face of the goal. Johnson got a hand to Andrews' effort but could not keep it out.
"I think Matura Re-United, they came to play, they came to fight," said Quamina. "They tried to go punch for punch but you could see the quality showed from the start to the end."
With the score at 4-0, Johnson, a former Guaya United standout, appeared to lose all faith in his defence and strode out of his goal with regularity to play almost as a sweeper. It was a risky move at best and some poor LHR finishing spared him further embarrassment.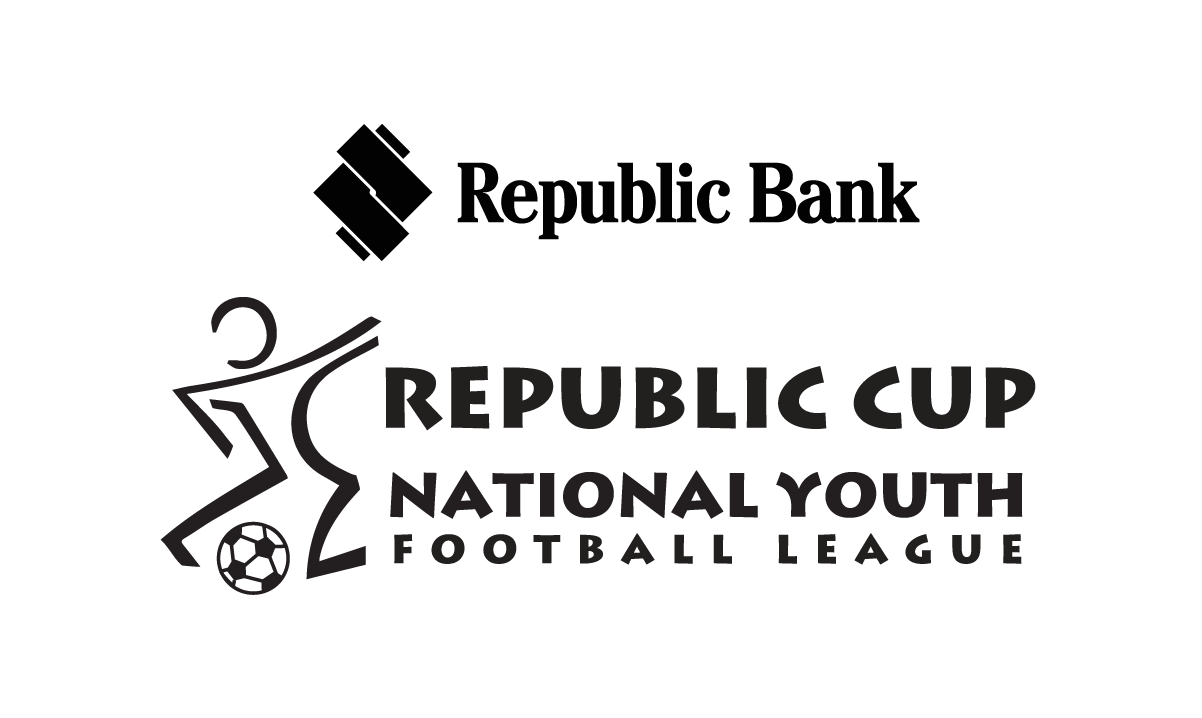 Matura did however get a moment to celebrate just before the half. In only their second attempt of the match, Cleveland Cambridge rose highest at the far post to power in a header that LHR custodian Jabari St Hillaire could only palm into the top corner.
Two minutes later, Aeion Charles pounced on a poor pass out of the back and cracked a wonderful right footed effort that cannoned off the frame of the goal.
Matura's illusions of hope were quickly nipped in the bud when LHR captain and hometown boy Jamal Creighton volleyed a Charles (T) corner into the net at the stroke of half time.
Clarke, the Matura coach, offered a few compliments about the attacking prowess of the hosts but suggested that their play was one-dimensional and the lopsided scoreline was down individual ability, speed of play and favourable refereeing decisions.
It was not the first time this season that Clarke criticised the officiating in the competition. But after conceding 25 goals in his last five games, his case appears to be on fragile ground.
Midfielder Maurice Dick, a former Fyzabad Secondary player, reduced the arrears after the resumption with a pinpoint penalty, after Kevon Goddard felled him inside the area, but the rest of the half mirrored the first. The only difference being that Charles (T) took on the mantle of protagonist from Francois.
Charles (T), a lively and skilful attacker, advanced into the box and with a sharp drop of the shoulder, sent the defender sprawling in the direction of the bar behind the goal, before stroking the ball into the net.
The score was 6-2 at the time, so the Matura defender may be forgiven for needing a stiff drink.
It did not get much better for the opposing backline either.
Five minutes later, Charles (T) completed his hat-trick by sitting the helpless Johnson down and rolling the ball into the empty net to make it 7-2.
Quamina took the opportunity to show off more of his riches to the La Horquetta community as he introduced Keron 'Ballpest' Cummings, Kadeem Corbin, Samuel Delice and Kishon Hackshaw off the bench.
In probably the best move of the match, Cummings, a former Soca Warriors standout, swept a cross-field ball from the right to the left where Delice jinxed his way to the byline and pulled the ball back for the advancing Andrews to add his second goal, with a powerful finish into the bar corner.
Then with almost the last kick of the game, former T&T Under-17 and Under-20 winger Hackshaw put his team into double digits. He cut inside from the right, created a yard of space and sharply fired into the corner with his left.
It was the icing on the cake to an all-round entertaining introduction to elite football in La Horquetta.
"If you watch the atmosphere, everyone is enjoying it so far.  All in all this is what we really need," said Clarke. "Football is in a serious state presently [with the] internal fighting within the governing parties."
With a stage set up graced by post-match performers such as Blaxx, Preedy and hometown hero Isasha, it's only getting better and better according to Quamina.
"I just want to say thanks for the people coming out. We have a lot of fans in the community," said Quamina. "When you mention La Horquetta it's only negativity. I'm glad to see everybody mingle tonight. The police gave us support. The community gave us support, Blaxx, etc. It was a nice venture.
"I'm from down in Phase 5 La Horquetta. I moved to La Horquetta when I was five. All my life I've been coaching in La Horquetta, and there are six players on the team that I have coached through my youth program, including the captain and one of the strikers who scored a hat-trick tonight.
"These things don't happen at the snap of fingers. It's a lot of hard work and we very fortunate to have this kind of ground, this kind of facility. It's a state of the art."
La Horquetta can expect a far stiffer test next Saturday when they host an in-form Defence Force led by veteran Devorn Jorsling, who leads the scoring charts with five goals from four matches.
Quamina suggested that the pressure was on the Defence Force coaching set up of Lloyd Andrews and Hutson Charles.
"We have nothing to lose [because] for the last decade Rangers has been coming last [so] we have nothing to prove," said Quamina. "[…] I think the pressure is on Defence Force. We played them twice already (in friendlies) and we were victorious twice.
"We are comfortable playing the way we play. If we could get this crowd every game day, it would be real nice."
(Teams)
Terminix La Horquetta Rangers (4-4-2): 20.Jabari St Hillaire (GK); 18.Jevon Morris (23.Kennedy Hinkson), 5.Leslie Joel Russell, 33.Keion Goodridge, 17.Ross Russell Jr (77.Samuel Delice); 7.Aikim Andrews, 8.Jamal Creighton (captain), 6. Kevon Goddard, 16.Hayden Tinto (45.Kadeem Corbin); 10.Tyrone Charles (24.Kishon Hackshaw), 11.Jomoul Francois (15.Keron Cummings)
Unused Substitutes: 1.Glenroy Samuel (GK), 12.Caleb Sturge, 13.Jameel Antoine.
Head Coach: Dave Quamina
Matura Re-United (4-2-3-1): 16.Erskine Johnson (GK); 34.Akeel Alvarez (3.Aeoin Charles), 20.Cleveland Cambridge, 19.Kenlon Roberts, 6.Joel Hoyte; 32. Maurice Dick, 8.Chris Durity; 21.Russel Alfred (12.Kitwana Abosi), 22.Zavion Navarro (captain), 28.Irvin Reyes; 10.Carlon Hughes (14.Kenwin Matthew).
Unused Substitutes: 1.Kyle Ferreira (GK), 9.Shervin Charles, 11.Kendes Garcia, 18.Timothy John, 25.Ricardo Zacarias, 31.Akil Timothy (GK).
Head Coach: Roland Clarke
Man of the Match: Jomoul Francois (Terminix La Horquetta Rangers)
Ascension Invitational
Division One
(Saturday 10 August)
Terminix La Horquetta Rangers 10 (Jomoul Francois 5, 7, 19, Aikim Andrews 31, 88, Jamal Creighton 45+1, Tyrone Charles 50, 55, 66, Kishon Hackshaw 90+2), Matura ReUnited 2 (Cleveland Cambridge 41, Maurice Dick 48 pen) at La Horquetta.
Upcoming fixtures
Division One
(Sunday 11 August)
FC Santa Rosa v Police FC, 4pm, Larry Gomes Stadium;
Guaya United v Cunupia FC, 6pm, Guayaguayare;
M'vt Caledonia AIA v QPCC, 4pm, St Mary's College ground;
Club Sando FC v Prison Service FC, 4pm, Mannie Ramjohn Stadium Training Field.
Division Two
(Sunday 11 August)
San F'do Giants v Marabella Family CC, 4pm, Union Hall Ground;
RSSR FC v Police FC, 4pm, Dibe Road Ground, Long Circular;
Harlem Strikers v Club Sando Uprising Yths, 5.30pm, Frederick Settlement Ground;
Deportivo PF v Petit/Valley D'go Martin Utd, 6pm, Mahaica Oval;
Bethel United v UTT, 6pm, Mt Gomery Recreation Ground.
Erin FC v Moruga FC, 6.30pm, Erin Recreation Ground.
Ascension Invitational Standings
| Pos | Club | P | W | D | L | F | A | GD | Pts |
| --- | --- | --- | --- | --- | --- | --- | --- | --- | --- |
| 1 | Defence Force | 10 | 8 | 1 | 1 | 22 | 6 | 16 | 25 |
| 2 | M'vt Caledonia | 10 | 8 | 0 | 2 | 21 | 11 | 10 | 24 |
| 3 | Jabloteh | 10 | 7 | 1 | 2 | 23 | 13 | 10 | 22 |
| 4 | Rangers | 10 | 6 | 2 | 2 | 36 | 8 | 28 | 20 |
| 5 | Cunupia FC | 10 | 6 | 1 | 3 | 23 | 13 | 10 | 19 |
| 6 | Club Sando | 10 | 5 | 1 | 4 | 18 | 14 | 4 | 16 |