Morvant Caledonia AIA maintained their perfect record early in the Ascension Invitational Tournament as they defeated rivals San Juan Jabloteh by a 2-1 margin in Bourg Mulatresse yesterday.
Coach Jerry Moe's Caledonia outfit have now racked up three straight wins in the Ascension top flight and are second only to table-toppers Defence Force, who have a slender lead on goal differential.
Yesterday, the Army/Coast Guard combination registered their third straight shutout victory, turning back Trinidad and Tobago Super League (TTSL) powerhouse Guaya United 2-0 at the Larry Gomes Stadium in Malabar. For the Ascension frontrunners, veteran marksman Devorn Jorsling got on the scoresheet for the third straight game, notching a 44th-minute item, while flanker Jelani Peters added an insurance item nine minutes from time.
Elsewhere, the tough-tackling and tough-talking Cunupia FC outfit made good their trek to the southland, blanking Club Sando 2-0 to jump into the third spot. Fresh off his fine performance on match day two against 2018 TTSL champions, FC Santa Rosa, Cunupia striker Kevon 'Showtime' Woodley bagged a double to secure the upset win.
Meanwhile, Santa Rosa were finally able to register their first victory in the Ascension tournament, as late goals by former National Under-20 captain John-Paul Rochford and journeyman utility player Noel Williams ignited a comeback win against fellow TTSL outfit Prisons FC.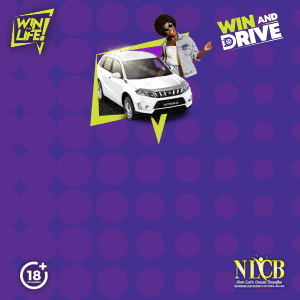 [dfp-ad]
In Bourg Mulatresse, there was no such late comeback, although Jabloteh substitute Shaquille John gave his team some hope with a close-range 89th-minute item. But by then, the hosts had already dug themselves into a hole.
In the 35th minute, a shocking back pass by midfielder Delon Jagassar opened the door for Caledonia attacker Johnny Noreiga-Brito to stroke past goalkeeper Christopher Biggette. Meanwhile, some lackadaisical defending saw the speedy Quincy Ballah blasting into an empty net after a low save by Biggette in the 55th minute.
Jabloteh also played the last 20 minutes without their starting centre backs as veteran Aquil Selby was withdrawn with a suspected calf injury near the hour mark, and his partner Myles Yorke received his marching orders in the 70th minute.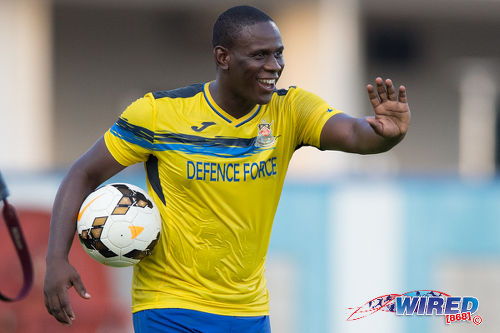 Already on a yellow card, the former St Mary's College man, who recently finished his collegiate stint with Radford University in the US, scythed down opposing defender Joshua Alexander near the halfway line. And before from referee Crystal Sobers could locate the red card in her back pocket, Yorke was already making his way off the field. It must have been the first walk-off of its kind in local football.
Yorke, who had his hands full with a striking duo with some South American flavour—Venezuela's Noreiga-Brito and Guyanese international Sheldon Holder—may soon get the chance to show his value on the national scene. He is one of three Jabloteh players to be called up for National Senior Team training by coach Dennis Lawrence.
The other two national call-ups were flankers Jameel Neptune and Kathon St Hillaire. Despite a promising start from the tricky St Hillaire, with a volley from a 24th-minute Neptune corner which drew a decent save from Caledonia custodian Terrence Lewis, it is safe to say that the trio did not shower themselves in glory on the day.
On the opposite end, Malik Mieres, who also received a call to train with the National Senior Team, along with teammate Renaldo Francois, delivered another solid showing at centre back.
Mieres is one half of a defensive pairing which features veteran Radanfah Abu Bakr. Onlookers would be forgiven for thinking that the duo has been playing together for a few years instead of a few weeks. Abu Bakr was typically towering in the air and strong in the tackle, while Mieres won most of his one-on-one battles and looked quite assured on the ball.
In the 52nd minute, on a rare occasion where both Abu Bakr and Mieres were taken out of the game, Jabloteh somehow managed to fluff their lines. Sobers waved play on after Abu Bakr came out on the wrong end of a sideline tussle with Jabloteh attacker Chevel Cunningham, who then sprinted towards the box and tricked his way past Mieres. However, after Cunningham squared from the byline, Jagassar wildly blazed a right-footed shot over the bar from point-blank range.
It was a tough outing for Jagassar. He gifted possession to Caledonia for their opening item, and he also spurned three presentable opportunities during the match. On another day, he could have been an Ascension 'goal of the season' candidate, but his thumping long-range effort in the 39th minute would only be remembered for smacking some paint off Lewis' woodwork.
Jabloteh assistant coach Marvin Gordon told Wired868: "I thought today we kinda shot ourselves in the leg because I thought we were on top of Caledonia and playing better football than them."
He added: "It cost us today […] I think we let ourselves down in front of goal as we didn't take our chances. Credit to Caledonia, they stayed honest and they took the two chances we afforded them and they won the game 2-1."
Mere minutes after Jagassar's glaring miss in the 52nd minute, Jabloteh fell asleep on the other end. Presumably trying to play Holder offside, the Jabloteh defenders seemed to go into auto-pilot as the silky Guyanese striker took up possession on the edge of the box.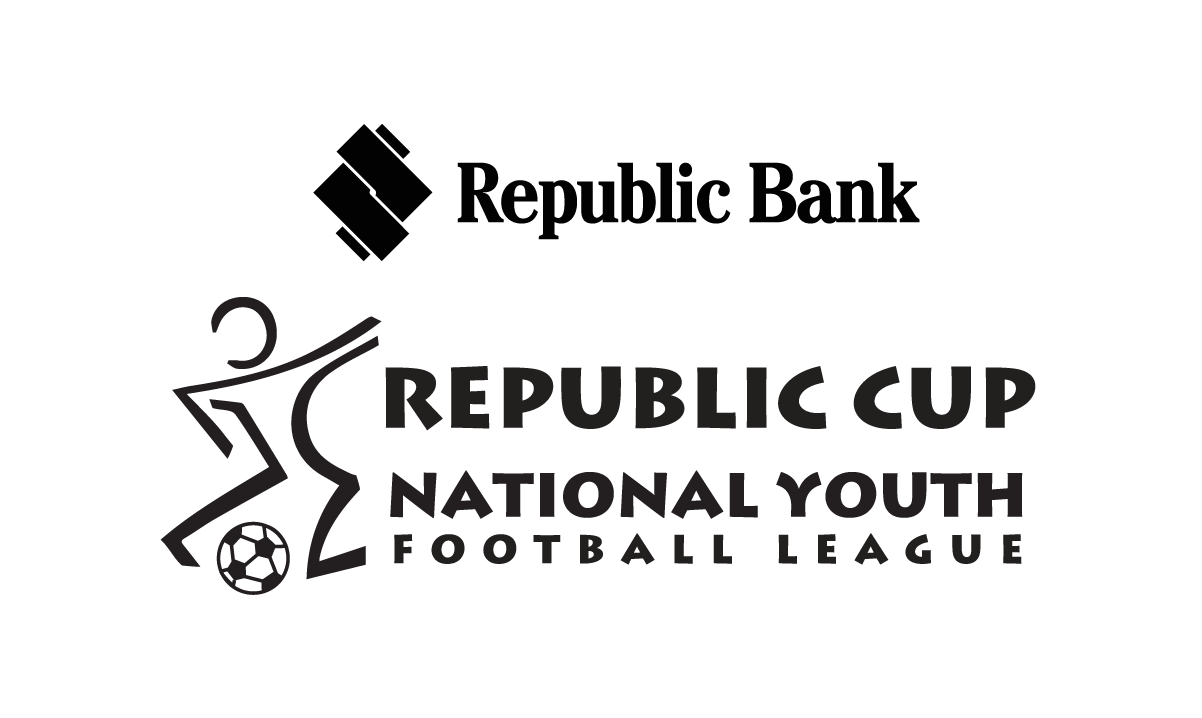 From a narrow angle on the right side, Holder drilled a low, right-footed shot towards the far post, which the Jabloteh captain, Biggette, could only palm into the path of a gleeful Ballah.
Two-nil up on enemy territory before the hour mark, Moe must have been pleased as punch.
"The effort and the mentality was good today. Technically and tactically we could've done a little better," Moe said. "Physically, we are only training three times a week so of course we'll be a little short. But once we have the right mental attitudes going into the game we will be alright."
Caledonia may not possess star-studded rosters like Defence Force or Terminix St Rangers, who are yet to play a game in the tournament, but Moe believes his team has as good a chance as any. And he lauded the calming presence of the 32-year-old Abu Bakr, who last featured for Indonesian club TIRA-Persikabo.
"Like everything else, we want to win the tournament. We are taking it one game at a time. We're not getting ahead of ourselves. We know it's going to be a long road and it's not going to be easy," Moe said.
"Abu Bakr brings a lot of leadership, understanding and discipline. But most importantly, he leads by example. When you have a player like that the others just follow suit."
In the 76th minute, the towering Abu Bakr nearly extended the Caledonia lead as he rose majestically to head a set-piece delivery. However, Biggette reacted sharply to make a fine low save, and this time there were no beneficiaries.
Despite trailing 2-0, playing with a man short and having a makeshift centre-half pairing of Jagassar and fellow central midfielder Jamal Spencer, Gordon and Jabloteh head coach, Keith Jeffrey, shared a belief that the hosts could still muster something from the encounter.
"Even at 2-nil [down], Keith and I believed that we could still get something out of the game because we were playing good football and creating opportunities," said Gordon, a soldier who recently left the Defence Force coaching ranks after a nine-year stint in which he performed both head and assistant coaching roles. "I think we failed in the final third today. I felt as though we should've at least score three to four goals […] because even after going down to 10 men, we showed that we could have gotten something out of the game."
After tidy Caledonia midfielder Kerry Daniel almost caught Biggette off-guard with a cheeky free kick in the 83rd minute, the hosts managed to eke out an item through John six minutes later.
John, a former Shiva Boys' Hindu College player, was almost a luxury figure on Shiva's Secondary Schools Football League (SSFL) team, which featured players such as Junior Asson, Tyrel 'Pappy' Emmanuel, Judah Garcia, Yohannes Richardson and Quinn Rodney. And even yesterday, there was some added intrigue about John's appearance. Although listed as number 7 on the Jabloteh team sheet, the midfielder sported a number 3 jersey doctored with tape to appear like a 7.
By the time John prodded home from close range, the improvised tape job had already fallen apart. But more importantly, Jabloteh were slipping to their first defeat in the Ascension league. Gordon remains optimistic about his team's chances in the tournament though.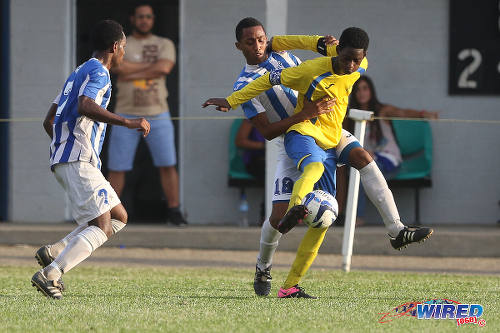 "I share this on Keith Jeffrey's behalf. Any competition we enter the intention is always to win. We have a great bunch of young players and the idea is to win," Gordon said. "We dropped three points today, but I don't think that should hamper us going forward. I think the competition is wide open."
And Jabloteh intend to make those strides with a youthful setup.
"Football is youth and a lot of teams try to get away from that; but you can't," Gordon said. "Yes you need experience around them and we have that with Selby and Biggette and these guys, but you always need good talented youths coming through […] age is just a number, whether you are 16, 17 or 18 and you have the ability to play in the Pro League or Ascension League, you will play."
While Jabloteh are still trying to find their feet, Caledonia have hit the ground running. And with the central defensive pairing of Abu Bakr and Mieres, Daniel conducting things smoothly in midfield and the right mix of silk and brawn up top with Holder and Noreiga-Brito, 'Cale' look as though they'll be a handful in this Ascension tournament.
Known as 'Vene' by some of his teammates and Caledonia spectators, Noreiga-Brito is perceptive, strong on the ball and a willing defensive helper as well.
But where did Moe and company spot him?
"He has been down here for some time actually. He was playing in ML Ball Park and a lot of minor leagues," Moe said. "Once you're on the minor league circuit you'll be spotted. A couple other teams were interested in him, but he settled with us."
Noreiga-Brito has settled in very nicely indeed and three goals in as many games is not too shabby. Moe would certainly hope that his new acquisition could make opposing defenders 'baila' for the remainder of the Ascension competition.
(Teams)
San Juan Jabloteh (4-1-4-1): 30.Christopher Biggette (GK)  (captain); 4.Nical Stephens (29.Josiah Barid 78), 5.Aquil Selby (9.Josh Toussaint 61), 28.Myles Yorke, 16.Jameel Neptune; 6.Jamal Spencer; 26.Kathon St Hillaire (12.Hakim Baird 76), 8.Delon Jagassar, 11.Jair Edwards, 15.Kadeem Hutchinson (7.Shaquille John 80); 17.Chevel Cunningham.
Unused Substitutes: 35.Andrew Durant (GK), 18.Kirwin Bonnette, 22.Elair Brewster, 27.Josiah Daniel.
Coach: Keith Jeffrey
Morvant Caledonia AIA (4-4-2): Terrence Lewis (GK) (captain); 22.Joshua Alexander, 6.Radanfah Abu Bakr, 2.Malik Mieres, 3.Richard Williams; 9.Sedale McLean, 8.Joshua Sylvester (20.Lukas Risto 69), 17.Kerry Daniel, 13.Quincy Ballah (16.Ryan Jordan 69); 15.Johnny Noreiga Brito (23.Lukeman Brooks 88), 10.Sheldon Holder (19.Renaldo Francois 75).
Unused Substitutes: 4.Osei Charles, 18.Jean-Luc Rochford, 21.Shem Clauzel, 24.Ibn-Al-Hakim Skinner, 25.Joshua Martin.
Coach: Jerry Moe
Referee: Crystal Sobers
Wired868 Man of the Match: Johnny Noreiga-Brito (Morvant Caledonia AIA)
Ascension Invitational Tournament
Division One Results
(Sunday 28 July)
Defence Force FC 2 (Devorn Jorsling 44, Jelani Felix 81), Guaya United 0 at Larry Gomes Stadium;
San Juan Jabloteh 1 (Shaquille John 89), M'vt Caledonia AIA 2 (Johnny Noreiga-Brito 35, Quincy Ballah 55) at San Juan North Secondary;
QPCC 2 (Ricardo John 1, 3), Matura ReUnited 2 (Carlon Hughes 23, Maurice Dick 42) at St Mary's College;
Club Sando FC 0, Cunupia FC 2 (Kevon Woodley 13, 23) at Mannie Ramjohn Stadium;
Prison Service FC 1 (Nathan Julien 52), FC Santa Rosa 2 (John-Paul Rochford 84, Noel Williams 88) at YTC, Arouca.
Upcoming Division One Fixtures
(Saturday 3 August)
Police FC v Matura ReUnited, 7pm, Police Academy, St James;
(Sunday 4 August)
QPCC v Defence Force FC, 4pm, St Mary's College ground;
San Juan Jabloteh v Cunupia FC, 4pm, San Juan North Secondary ground;
Club Sando FC v FC Santa Rosa, 4pm, Mannie Ramjohn Stadium;
Prison Service FC v Guaya United, 4pm, YTC, Arouca.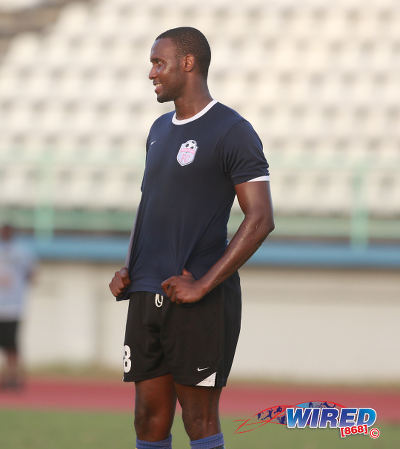 Division Two results
(Saturday 27 July)
Police FC 1 (Akeem Marshall 90+3), Moruga FC 0 at Police Academy, St James;
UTT 2 (Stevon Stoute 45, Kishun Seecharan 89), Club Sando Uprising Youths 2 (Kyle Celestine 29, Seon Shippley 85) at UTT, O'Meara;
Deportivo PF 7 (Andrei Pacheco 4, 42, Judah Garcia 12, 39, 49, Ackeel Jacob 53, Ezekiel Kesar 90), Erin FC 2 (Jason Gross 31, Israel Williams 75) at Mahaica Oval, Point Fortin.
(Sunday 28 July)
Bethel United 2 (Makan Hislop 58, Shaquille Cox 85), Marabella Family Crisis Centre 1 (Rayon Alleyne 47) at Mt Gomery Recreation Ground;
Petit Valley/Diego Martin Utd 0, San F'do Giants 1 (Kerville Jeremiah 79), 4pm, St Anthony's College ground;
RSSR FC 0, Harlem Strikers 0 at Curepe Recreation Ground, Knowles Street.
Ascension Division One
| Pos | Club | P | W | D | L | F | A | GD | Pts |
| --- | --- | --- | --- | --- | --- | --- | --- | --- | --- |
| 1 | Defence Force | 10 | 8 | 1 | 1 | 22 | 6 | 16 | 25 |
| 2 | M'vt Caledonia | 10 | 8 | 0 | 2 | 21 | 11 | 10 | 24 |
| 3 | Jabloteh | 10 | 7 | 1 | 2 | 23 | 13 | 10 | 22 |
| 4 | Rangers | 10 | 6 | 2 | 2 | 36 | 8 | 28 | 20 |
| 5 | Cunupia FC | 10 | 6 | 1 | 3 | 23 | 13 | 10 | 19 |
| 6 | Club Sando | 10 | 5 | 1 | 4 | 18 | 14 | 4 | 16 |