"[Jason Marcano] didn't want to beat a player once, he wanted to beat him two or three times. But he was bright enough to adjust and be able to use his ability within a team structure…"
"When you talk about a model professional player, he is one. Most of my top players called my phone this morning and left voice notes; most were crying. Trinidad and Tobago has lost a top, top player…"
"Once you were coming up against Nelly you know you had a tough game. He was strong and such an unorthodox player and he would keep fighting, no matter what. He was a battler and always wanted to win…"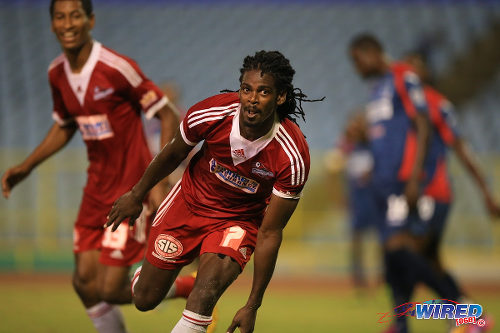 Trinidad and Tobago football said farewell to a great entertainer this morning as former Central FC stand-out Jason 'Nelly' Marcano died in a vehicular accident.
Marcano won his first Pro League championship with San Juan Jabloteh before helping the 'Couva Sharks' to an unprecedented three successive league titles.

A former resident of Sherwood Park, Arima—otherwise known as the 'Congo'—Marcano's mazy, unorthodox dribbling and high-pitched protestations to match officials, teammates and opponents were unmistakable. But there was a steeliness to his deceptively slender frame, which made him irrepressible.
[dfp-ad]
Used primarily as a winger where he made the most of his clever footwork and crossing ability, Marcano never won a 'Golden Boot' scoring title, yet his consistency as an offensive threat led to his current position as the Pro League's ninth highest all-time scorer with 66 goals.
Undoubtedly, his most successful spell was at Central where, according to his former employers, he tallied 40 goals and over 30 assists and lifted 17 trophies in six seasons.
Wired868 spoke to Flow Sports analyst and former Central FC and San Juan Jabloteh head coach Terry Fenwick, Soca Warriors assistant coach and Central head coach Stern John, ex-Central head coach Dale Saunders, Central operations manager Kevin Harrison, Club Sando head coach and ex-Jabloteh assistant coach Angus Eve and 2006 World Cup midfielder and ex-Central player Densill Theobald about their time with 'Nelly':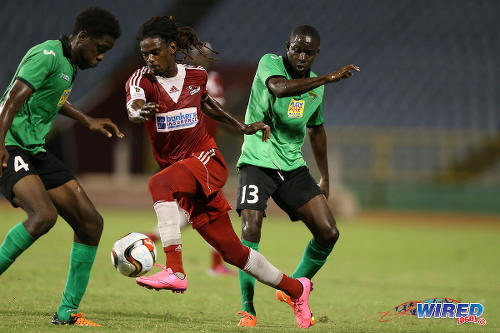 Terry Fenwick (former San Juan Jabloteh and Central FC head coach):
He was a lovely character in and around the dressing room, who always got along with all the other players. I don't think there was anyone who did not get on with Jason Marcano.
I took him off W Connection to San Juan Jabloteh and then I took him to Central FC when I got there. He had loads of talent; he was a bag of tricks and quite difficult to play within a team structure. He didn't want to beat a player once, he wanted to beat him two or three times. But he was bright enough to adjust and be able to use his ability within a team structure. A lot of players found it difficult to do that; but he was good enough to marry his abilities into a structured way of playing.
He has been a great footballer for the Pro League. There should be a benefit game or something for him. What a shame.
Kevin Harrison (Central FC operations manager):
He could turn nothing into something and create opportunities for his team which could turn a game or even win the match. This natural flair would bring the crowds to their feet. If statistics were available, they would show that Jason's approach play contributed to many more goals—and victories—than the numbers reveal.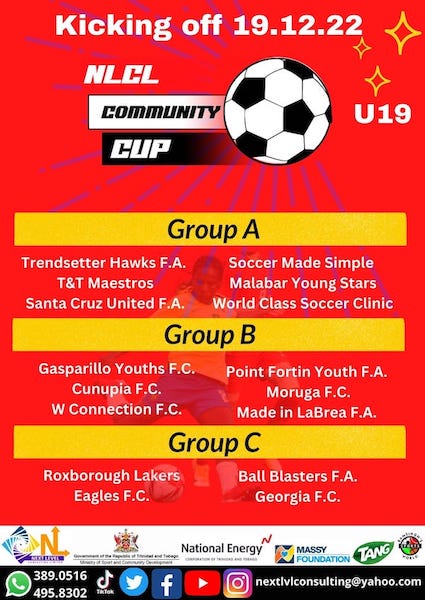 […] On the ball, Jason was incredibly difficult to dispossess. While he appeared to be all arms and legs, virtually stumbling through challenge after challenge, he would retain possession until, inevitably, he would be smashed to the ground by a frustrated defender.
Jason was fouled mercilessly and his unique high-pitched protests could be clearly heard from the stands. Yet Jason was immensely popular with all players, officials and coaches throughout the Pro League.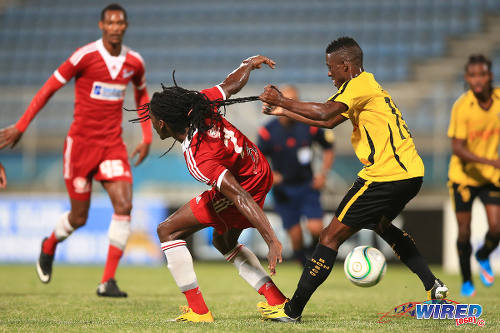 Densill Theobald (former Central FC player):
We played last year together at Central FC, although he left the club halfway through the season. Marcano was a real exemplary figure. He was always on time for training and he was always a hard worker and would lead by example in terms of his work ethic and discipline in training.
He was never a perfect person and when things didn't go his way, he would fight back—verbally. If he felt it wasn't a fair playing ground, he would speak out. He had a strong sense of right and wrong.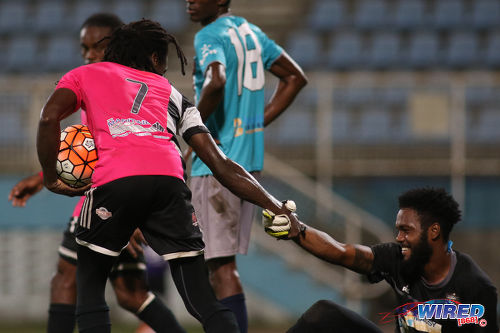 Angus Eve (ex-San Juan Jabloteh assistant coach): I had him from a young boy at Jabloteh. Jason was a very fun-loving, committed person. He was always dedicated to the game and I felt he should have gotten more international call-ups. He was a bit erratic as a player and some coaches were afraid of him because of that, as they were not sure how they could use him. But I think his unpredictability was his strength.
He was a good person and a well rounded character. Jason wanted to succeed and he always wanted to win… Unfortunately not all of us have the opportunity to play outside Trinidad but he still made a good career for himself and won a lot of titles.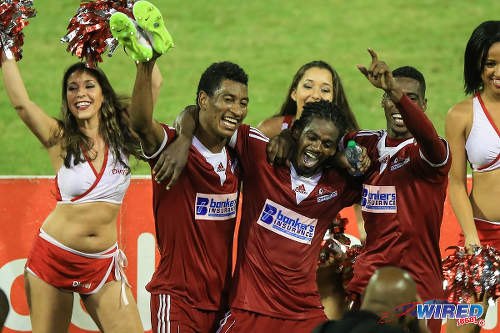 Norris Ferguson (former Central manager):
It is never easy to hear of the passing of anyone, but it is even worse when it is someone you knew personally. [When] I saw the news about his demise, I was in shock and tears came to my eyes.
Like Terry said, Jason was a bag of tricks, not only by his playing ability but when he wanted to discuss finances. Not in any dishonest way, but he would usually pull me at the side and say 'manage, let us discuss something'; and the stories coming behind that call, you knew that you have to stand firm.
He was a great team player, very professional in his approach and never afraid to question authority when he believed that he was correct. May he rest in eternal peace.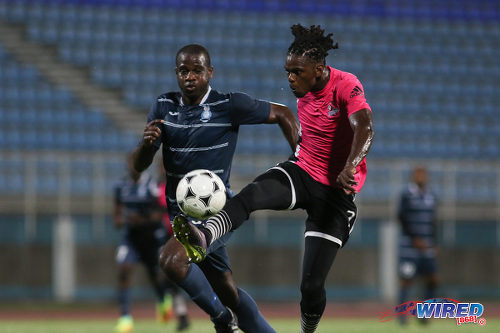 Dale Saunders (ex-Central FC head coach): It's sad. He was one of my top strikers and one of the most professional players at the club when I was there. When you talk about a model professional player, he is one.
Most of my top players called my phone this morning and left voice notes; most were crying. Trinidad and Tobago has lost a top, top player.
At Central FC, he was one of the senior guys and he would take the younger ones under his wing and try to help him up. On the training ground, he would deliver on an almost daily basis. I really hope [for] God's blessings to his family and loved ones. I am really sad and heartbroken.
A memory of Marcano that stays with me till this day was [my first Caribbean Club Championship as head coach in 2016]. We played Montego Bay in Montego Bay and we were trying to qualify for the Champions League. We were 0-0 and away from home and everything was agains us; and he stepped up big time.
I remember we had Marcano on top and Marcus Joseph just behind; and I switched it up and put him behind Marcus. He changed the game for us and helped create the winning goal for Darren Mitchell. For me that was a special moment in his career and mine too.
He was a real, real influential player—someone who could make something happen on the spur of the minute. He was real special for me and it is a loss for Trinidad and Tobago football.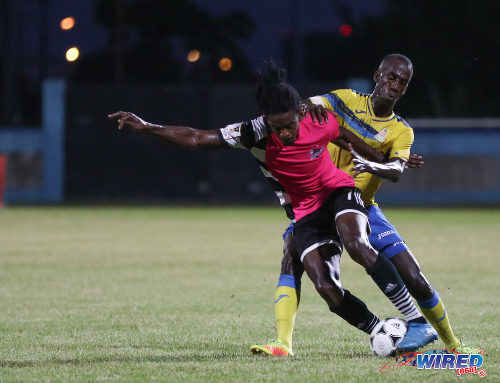 Brent Sancho (Central FC managing director):
We are all deeply shocked by this news. It's never easy to hear of a young man losing his life, but Jason was part of the Central FC fabric. He played a part in all of our successes and his contribution to team morale was immeasurable.
Our sincere thoughts and prayers go out to Jason's wife, children, family and friends. T&T's professional football has lost a great entertainer today.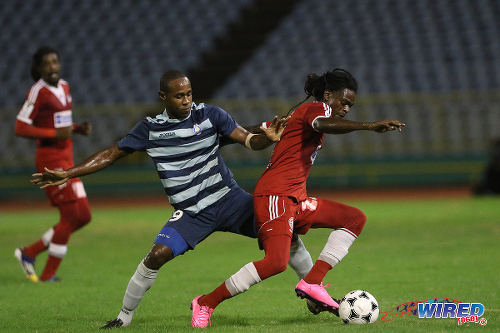 Stern John (Central FC head coach): Waking up this morning to the news was very sad. It is a big loss to football in Trinidad and Tobago and Central FC, even though he left the club sometime ago. He was the longest serving player at Central and won everything there was to win at the club including three Caribbean Club Championships.
He was a tough player to play against. Once you were coming up against Nelly you know you had a tough game. He was strong and such an unorthodox player and he would keep fighting, no matter what. He was a battler and always wanted to win. When you speak to Pro League players, they would say he was the most difficult guy to come up against.
I think his son would be rocked the most. Nelly was a family man and he always had his son in the dressing room and around the team. His son would be there with his bag of marbles and football boots and I remember commenting that you hardly ever see kids playing marbles anymore.
It really is sad that he is gone.
Editor's Note: Click HERE to read a tribute from Marcano's younger brother and HFX Wanderers midfielder, Elton John.