With one match day left to complete the slate of North Zone preliminary fixtures in the 2019 Republic Bank Youth League (RBYL) competition, all but one of the quarterfinal spots have been secured.
In the Under-15 category, Trendsetter Hawks 'A', RSSR and Santa Cruz United have qualified for the quarters, while Trendsetters' 'A' and 'B' outfits have both advanced to the knockout round in the Under-13 division.
It wasn't smooth sailing for coach Anthony 'Dada' Wickham and Trendsetter though, as they overcame a recent protest regarding the eligibility of Trendsetter 'A' player Malachi Woodley before they could seal their passage to the next round.
On Saturday 25 May, the Trendsetter 'A' Under-11 outfit too tried their utmost to book their ticket to the national quarterfinals, but to no avail. National champions in the Under-12 and Under-16 divisions last year, the Trendsetter outfit are being made to work doubly hard in the Under-11 division this season, and will need a result against T&T Maestros on 1 June in order to guarantee that quarterfinal spot.
Meanwhile, Queen's Park Cricket Club (QPCC) and Pro Series are both through to the quarterfinal stage and their meeting on the next match day will solely be to decide the North Zone table toppers.

On Saturday, it's safe to say that Dada and the supporting Trendsetter crew left the Savannah with a sour taste in their mouths, as they felt aggrieved by refereeing decisions in the latter of their 'A' team' two Under-11 games on the day.
In the first match of the day, QPCC and Trendsetter 'A' played to an enthralling 2-2 draw. However, by the time the final whistle was blown, neutral onlookers would've sworn the two teams had just suffered crushing defeats.
[dfp-ad]
One QPCC player was pink-faced as he walked towards the bench sobbing, while another was swearing like a sailor. On the opposite side, Trendsetter were kicking themselves more than anything else, as a glorious opportunity to grab three points was spurned.
"I just think it was a good game of football for the boys to play. It was very passionate, spirited and the boys had a good attitude out there," QPCC coach Anthony Selby told Wired868. "I think the passion shown at the end of the game was because the both teams wanted to win it."
Twice in the contest, Trendsetter led through the diminutive but feisty attacker, Jaseem Celestine, only to be pegged back by their QPCC rivals on both occasions. Celestine is perceptive, nippy and possesses a low centre of gravity due to his height—or lack thereof. While his predatory instincts were key to Trendsetter's 'route one' play in this encounter, tidy midfield player Caden Trestrail was at the heart of everything good for the 'Parkites'.
Time and time again, Trestrail tried his hand from long range with some crisp shooting, only to be denied by the Trendsetter goalkeeper or a timely defensive block. On the half hour mark, with his team trailing 2-1, Trestrail changed up his modus operandi as he faked to tee up another long range shot before dropping his shoulder and waltzing past three opposing defenders and placing the ball in the back of the net.
One minute after his lovely solo goal, Trestrail had the chance to put the game away from the spot but he sent his thunderous right-footed penalty off the bar.
No harm though. QPCC (25 points) can seal top spot with a draw against Pro Series (22 points) in their last fixture. Pro Series still have two preliminary matches left.
"We play Pro Series next week so that'll be a tough game as well. That's probably gonna be the zonal decider so we're looking forward to that," Selby said. "It's been good to have an extra team in there like Pro Series to give us competition… More competition is better.
"You don't want to play one or two tough games for the season. You want to play about six to seven tough games if you can. I just wish that we could play over a longer period of time instead of just two to three months for the year."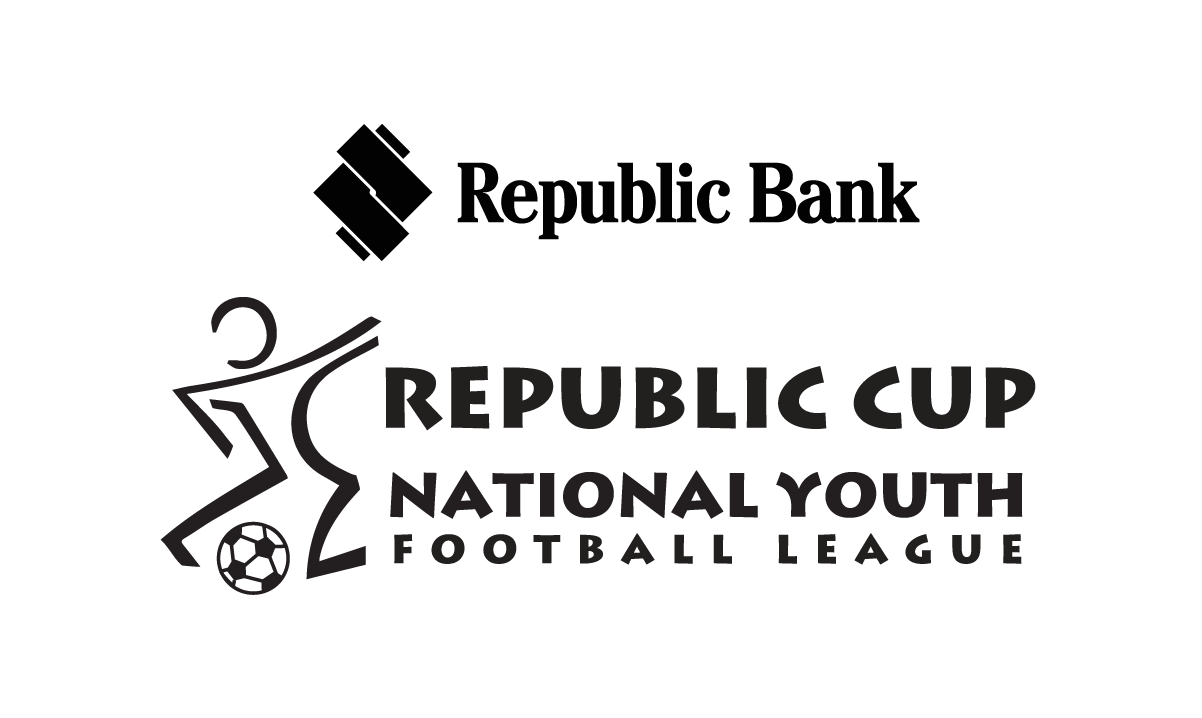 Meanwhile, Trendsetter (21 points), will hope to extend their playing time in the RBYL's Under-11 division, as they can still be caught by fourth placed Football Factory who have 16 points and two fixtures left to play.
With precious points at stake, the encounter between Trendsetter and Football Factory on Saturday meant for exciting viewing. Truth be told, it's a mystery how the game ended goalless.
In the first half, Trendsetter had two goals ruled out for offside, while they also had a strong penalty appeal for handball turned down in the dying moments of the game. This of course led to some heightened tension after the final whistle, as some Trendsetter supporters questioned the performance of the officiating team—and that's putting it nicely.
Trendsetter's displeasure with the officiating didn't start there though. In the space of roughly 90 seconds, Trendsetter had two goals waved off for offside.
First, in the 12th minute, Malcolm Young had his close range effort waved off after the lively Celestine collided with goalkeeper Adam Mackenzie in a 50-50 challenge. Mere seconds later, Celestine had his own point blank effort waved off—much to the chagrin of the supporters.
In the 39th minute, those very Trendsetter supporters were left with their hearts in their mouths, as a cross-cum-shot from the left flank by Football Factory's tricky Keon Kissoon was only just tipped over the bar by goalie Shamael O'Brian. The Trendsetter faithful went from anxious to incensed in a matter of seconds, when a low cross struck the hand of Football Factory's Kyle Raphael-Padmore in the area—only for penalty appeals to be turned down by the referee.
Tweet, tweet, tweet!
Then began the inquiry by the Trendsetter fans, while Dada stormed off to the officials' tent to share his concerns.
"Nah man, is right through allyuh will fight we so," one Trendsetter fan shouted, "every week is something different!"
In the Under-15 division, St Mary's had an altogether different fight on their hands—a fight for survival.
"We have nothing to lose. They don't want to draw," the St Mary's coach told his players, at the halftime interval of their clash with Santa Cruz United. "They thought they could have just walked over us and watch they can't score."
Coming into Saturday's Under-15 encounter, Santa Cruz and St Mary's were third and fourth on the table respectively. However, Santa Cruz had 12 points to St Mary's eight and a victory against the 'Saints' would mean progression to the quarterfinal phase. Meanwhile, a victory for CIC would have kept their quarterfinal hopes alive.
Sloppy first half finishing by Santa Cruz kept the Saints in the game, and the boys in the blue and white stripes took the lead against the run of play in the 49th minute. Striker Ronaldo Rigaud showed his muscle and power to outrun the defence and finish off a long punt from the back.
"Allyuh look for that," one Santa Cruz supporter said, as he paced up and down. "Let me see if allyuh will stop playing with them fellahs now."
Rigaud had shown Santa Cruz glimpses of his power and pace earlier in the game, and maybe his 49th minute effort was the kick the opposition needed to spring to life.
After Santa Cruz attacker Shakeil Walters twice wildly swung over bar from inside the area in quick succession, his teammate Anthony Fox restored parity on the hour mark with a sweet left-footed shot into the far corner. And having relocated their collective shooting boots, Santa Cruz surged ahead in the contest as, three minutes later, the tidy Jason Walters spanked a low, long range effort off the post and in.
"Now allyuh playing the football man!" the Santa Cruz fan said.
St Mary's were not able to muster a response and Santa Cruz booked their quarterfinal spot alongside the top two teams in the Under-15 division, Trendsetter 'A' and RSSR. Due to their default victory against Laventille United on Saturday, RSSR are now level on points with Trendsetter 'A' and will meet them on 1 June to determine the group winners.
With the quarterfinal positions in the Under-15 division already decided before kick off, Trendsetter 'B' and North Coast SCC did not have much on the line. Try telling that to Trendsetter's Kenton King though, as the slender attacker was a thorn throughout and helped himself to a hat-trick with goals in the 11th, 61st and 67th minutes.
Although Trendsetter 'B' were not in contention to advance in the Under-15 division, Dada and the Trendsetter brigade will hope that Kenton's kingly display could inspire their Under-11 'A' outfit for the battle which lies ahead.
RBYL
North Zone Results (Saturday 25 May)
[All games played at the Queen's Park Savannah]
Under-11s
Trendsetter Hawks 'A' 2 (Jaseem Celestine 5, 18), QPCC 2 (Benjamin Harrigan 7, Caden Trestrail 29);
North Coast SCC 0, Trendsetter Hawks 'B' 0;
Trendsetter Hawks 'A' 0, Football Factory 0;
North Coast SCC 3 (Ozia Danclair 25, Noah Felix 30, Marvin Quintero 37), Laventille United 1 (Daniel Hazelwood 40);
Trendsetter Hawks 'B' 0, Excelente FA 0;
Rosary Boys 0, Laventille United 1 (Kymani Bain 36);
Under-15s
Laventille United 0, RSSR 3;
*—RSSR won by default.
Santa Cruz United 2 (Anthony Fox 60, Jason Walters 63), St Mary's College 1 (Ronaldo Rigaud 49);
Trendsetter Hawks 'B' 3 (Kenton King 11, 61, 67), North Coast SCC 1 (Josiah Ross 60);
T&T Maestros 0, QPCC 2 (Zane Marshall 57, Ty Mitchell 68).