Trincity Nationals, FC Ginga, FC Santa Rosa and Matura United came out smelling like roses on Saturday 11 May, as East Zone action in the Republic Bank Youth League (RBYL) continued apace at Constantine Park, Macoya.
Trincity and Ginga advanced to the quarterfinal round in the Under-15 division with contrasting wins over Santa Rosa and Diem Sport Academy respectively. Meanwhile, in the Under-13 division, there was some drama to be had with Santa Rosa and Matura advancing at the expense of Trincity.
By the time the final ball was kicked in the Under-13 division, Matura, who were level on points with Trincity but had an inferior goal difference, thought for all the world that they were eliminated. However, the RBYL's head-to-head tiebreaker rule—which also caught Wired868 by surprise—worked in their favour and their narrow 1-0 win over Trincity on 27 April, coupled with their 3-nil win over Express FC on Saturday, just about did the trick.
There was much to cheer for Trincity earlier in the day's proceedings though, as their 2-1 come from behind win over FC Santa Rosa in the Under-15 category proved to be a knockout blow for the 'Big Cannons,' who would have been hoping to reclaim the National Under-15 title which they won in 2017. Rosa coach Jovan Rochford knew his team were in a must-win situation as they tried to keep their title aspirations afloat, but it just was not meant to be.
Although there is still one round of matches left in the Under-15 division, Ginga, who are level on points with Trincity, booked their spot in the national quarterfinals with an 11-0 mauling of Diem Sport Academy.

The Ginga outfit continues to add spice to this year's RBYL competition, and there were a handful of players who contributed to the pot and Saturday. Both Malachi Hazel and Jonathan Robinson grabbed hat-tricks, while Adam Neptune and Ronaldo Rogers bagged braces and Anthony Samuel notched a solitary item.
In the Under-13 category, Rosa's rookie coach Keive Vanloo was feeling the pressure, as his team squared off against a vibrant Crown Trace FC outfit. The task was an uncomplicated one though. Avoid defeat and a national quarterfinal spot was certain.
But Mr Vanloo admits that he does not have the easiest task master.
[dfp-ad]
"Having Mr [Keith] Look Loy as a boss always brings pressure because his philosophy is to win," Vanloo told Wired868. "He always wants to win."
On Saturday, Vanloo opted to give starts to a number of players who rarely featured in the previous four games. Those Rosa players faced a stern test from Crown Trace in the first half and their goalkeeper Joshua Charlerie made some smart saves to keep parity in the contest.
In the 11th minute, Crown Trace's Alex Thomas saw a long range free kick just tipped over the bar by Charlerie. Meanwhile, Negaste Moore failed to beat the Rosa custodian from close range just five minutes later after meeting a dangerous deep free kick.
In the second half, Vanloo inserted more of his regular starters and the 'Big Cannons' slowly started to wrestle control away from Crown Trace.
The tricky Jonathan Emrith was especially lively down the right for Rosa, and his twists and turns were much more than the Crown Trace defence catered for. In the 43rd minute, the slender Emrith outfoxed a defender with a sweet 'rolie polie' move before being clattered in the area.
Rosa skipper Anthony Kong stepped up and smartly dispatched the penalty to calm the nerves of his teammates and coach Vanloo in the process. To show that his penalty effort was no fluke, the defender put the hour-long contest to bed on the stroke of full time as he passed the ball into net from close range after Crown Trace struggled to deal with a left side corner.
Not too shabby from your last stopper huh?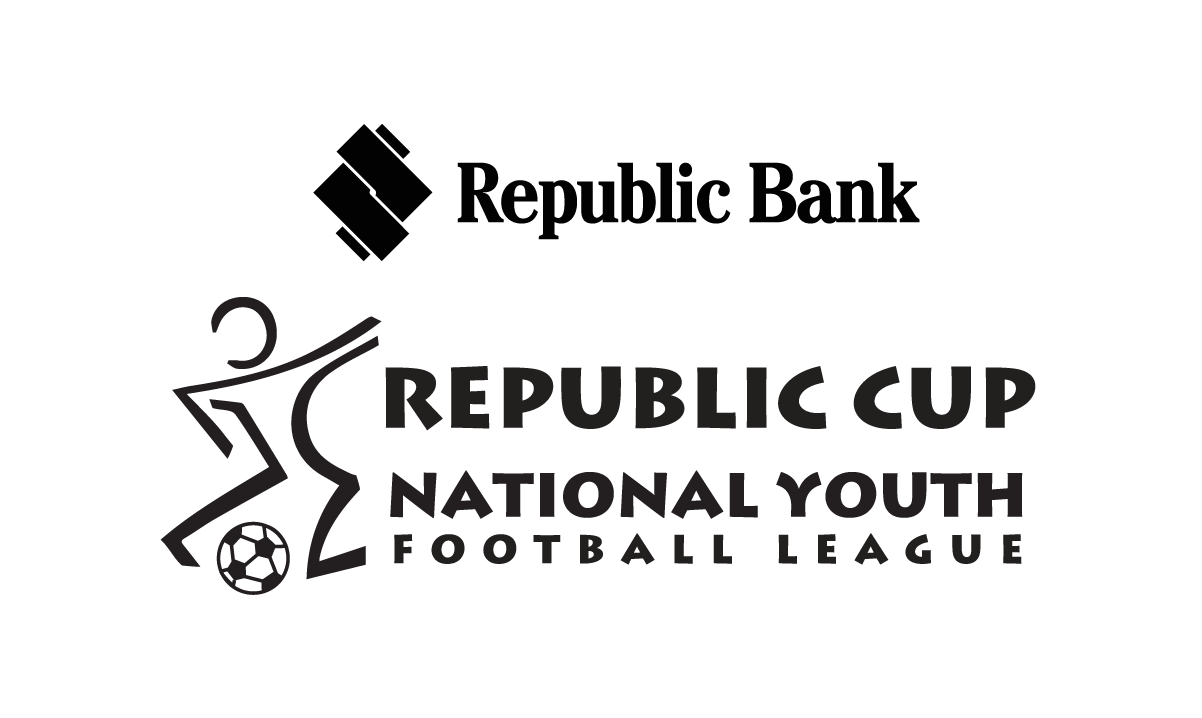 "I started with the boys who didn't get an opportunity in the other four games and they performed very well," Vanloo said. "I was just telling them that they earned my trust…
"Yes, we didn't actually need to win today but a victory would have put us in a position where we would qualify in first place. And that is what Mr Look Loy would've wanted; that we finish on top regardless of what went on elsewhere."
Now, that he's crossed this first hurdle, Vanloo is hoping that he could take his young bunch all the way to the final.
Matura ReUnited and Santa Rosa will be the two teams representing the East Zone in the Under-13 division when the national quarterfinals get under way next month.
However, clearly unaware of the RBYL's head-to-head ruling, coach Matthew Williams and his Mathura outfit set about bettering Trincity's goal difference in their bid to claim second spot behind Rosa. This meant that Matura were chasing a four-goal margin of victory against Express FC when they really just needed a win to advance.
The oversight made for some entertaining viewing, with coach Williams going through varying emotions on the sidelines; kicking every ball, criticising refereeing decisions and, at one point, being cautioned by an assistant referee.
Matura led 2-0 at the halfway stage thanks to a Darius Elahie item and an own goal by Express' Tehrell Ignatius. As his players quenched their thirst in the tunnel, Williams stressed that the job was only halfway done.
"Allyuh had half hour on the field to talk; now is my time," Williams said. "Half the job is finished […] we have to try and score three goals in this half. Yes we must score these goals, but we have to take our time as well."
While the Matura players strained to overtake Trincity on goal difference, another battle simmered as Williams and the officiating team had their little showdown as well.
In the 46th minute, Matura's Jequan Brown buried a penalty to bring his team within one item of the four-goal result they chased. However, the referee only appeared to award the penalty—adjudged for handball—after Williams ran along the sidelines shouting for the spot kick.
Matura had 14 more minutes to get what they perceived to be the decisive goal but they never mustered the composure to put sustained spells of pressure on the Express defence thereafter. The tension seemed to be nearing boiling point on the sidelines as Williams' angry reaction to one call caused the referee to momentarily halt the game.
"Brother you have something against me?" the referee asked, as he walked towards coach Williams.
"You do yuh thing nah man," Williams shot back. "Is every game officials costing my team. These youngsters can't do it so I have to stand up for them."
"Yuh right coach, yuh right," a dreadlocked Matura fan chimed in.
Matura's Under-11s were carded to face Maracas FC in the very next fixture on the day. And Maracas coach, Corey Selvon, an onlooker for Matura's pivotal Under-13 game with Express, had a little word for his players.
"Anytime I start to get on so, alyuh fire meh!"
It was all fun and games at that time, although Selvon would also leave Constantine Park with a bitter taste in his mouth after a controversial decision went against his team.
To his credit, Williams ventured over to the officials tent and apologised for his behaviour on the sidelines.
"I apologise to your officials but I am very passionate about my game and we are playing for points here," Williams said.
The Matura coach would eventually be relieved to know that the tiebreaker worked in his favour.
Williams cut a more sedate figure when Matura took on Maracas in their Under-11 encounter. The game was a feisty one and although Matura had the lion's share of the possession—with tricky forward Giovanni Garcia being a thorn in the opposition's side—the standard of their finishing certainly wasn't up to the mark.
The critical moment of the 50-minute match came in the 34th minute when Matura goalie Israel Calbio lunged into opposing attacker Declan Manswell right on the edge of the area. It was difficult to tell whether the incident happened inside or outside the penalty box and referee Lyncia Morris looked to have a tough decision on her hands. She waved play on and only blew her whistle some moments later when she realised that Manswell needed treatment.
The eventual decision? A drop ball.
The shoe was now on the other foot and Selvon was livid. On the contrast, there was not a peep from Williams and his fellow staff members.
Although he got the ball, Calbio got a fair piece of his opponent too and the tackle was dangerous, two-footed and certainly should have been whistled for a foul.
Almost to rub salt on Selvon's fresh wounds, Matura took the lead in the 41st minute when a Maracas player bizarrely hooked the ball into his own net after a dangerous corner delivery by Garcia.
Matura (nine points) currently sit in fourth spot in the Under-11 division with four matches to go. Ginga (13 points), SKHY FC (12 points) and Extreme La Horquetta (11 points) currently top the Under-11 standings, and they all registered victories on Saturday.
Ginga turned back San Juan Jabloteh 3-nil, La Horquetta came from behind to defeat Crown Trace 2-1, while SKHY hammered Malabar Young Stars 10-2.
With just two points separating the top three teams in the Under-11 division at present, the race for the two qualifying spots is going to be intense. La Horquetta helped their bid in that regard and stayed close to the top two, with second half goals from Jason Jackson and Aidan La Rode overturning Makesi Kendell's 18th minute opener.
For SKHY, Isaiah Morris and Nathan Thomas took full flight, bagging two goals apiece, while five other players scored a goal each as a depleted Malabar outfit had a torrid time chasing Thomas and tidy midfield player Ezkiel Bernard.
SKHY have scored a whopping 31 goals in five Under-11 division games thus far. Still, they are being made to look up to the Ginga outfit, who would want to emulate their Under-15 counterparts by advancing to the next round.
There is a lot of football to be played yet. But by the time it's all said and done, Ginga would be hoping to bring SKHY back down to earth and take La Horquetta to the extreme.
RBYL
East Zone Results
(All games played at Constantine Park, Macoya)
(Saturday 11 May)
Under-11
FC Ginga 3 (Mikel Murray, Jamari Barker, Zwade Alleyne), San Juan Jabloteh 0;
Extreme LH 2 (Jason Jackson 31, Aidan La Rode 39), Crown Trace FC 1 (Makesi Kendell 18);
SKHY 10 (Joshua Miguel, Jakwon Howell, Ezkiel Bernard, Isaiah Morris [2], Che Bourne, Own Goal, Nathan Thomas [2], Jalani Ottley), Malabar Young Stars 2;
Crown Trace FC 0, San Juan Jabloteh 2 (Kazyiah Haywood, Luke Ferreira);
Febeau Gov't Primary 3 (Kylon Williams 17, Michael Greenway 26, 49), Diem Sporting Academy 0;
Matura ReUnited 1 (Own Goal 41), Maracas FC 0;
Pizza Hut Round MVP: Giovanni Garcia (Matura ReUnited)
Under-13
FC Ginga 0, Trincity Nationals 1 (Oyimde Jackson 31);
Crown Trace 0, FC Santa Rosa 2 (Aaron Kong 45 pen, 60+);
Express FC 0, Matura ReUnited 3 (Tehrell Ignatius [own goal], Darius 17, Jequan Brown 46 pen);
Holiday Snacks Round MVP: Joshua Charlerie (FC Santa Rosa)
Under-15
Trincity Nationals 2 (Siddiq Damree 31, Harrison Parks 65), FC Santa Rosa 1 (Kristian Homer 13);
Diem SA 0, FC Ginga 11 (Jonathan Robinson [3], Ronaldo Rogers [2], Adam Neptune [2], Malachi Hazel [3], Anthony Samuel;
Malabar Young Stars 2 (Nyron Dyer 48, Che Bartolo OG 63), Cooper's Coaching Academy 1 (Kyle Clarke 4).
Pizza Hut Round MVP: Jonathan Robinson (FC Ginga)
North Zone
U-11
Trendsetter Hawks I 1 (Jaquan Phillip 23), Pro Series 1 (Hashim Portillo 25);
Rosary Boys FC 1 (Nickel Pierre 20), QPCC 4 (Anthony Mansoor 8, Samuel Smyth 17, Benjamin Harrigan 36, 45);
Football Factory 3 (Keon Kissoon 8, 28, Keanu Sealey 40), Trendsetter Hawks II 0;
North Coast SCC 1 (Noah Felix 31), Rosary Boys SC 0;
Laventille United 3, T&T Maestros 0;
*—Laventille Utd won by default
Santa Cruz Utd 2 (Isaiah Audain 24, 31), Excelente FA 1 (Giovanni Bartholomew 40);
Pizza Hut Round MVP: Keon Kissoon (Football Factory)
Under-13
Empire FC 0, Trendsetter Hawks I 6 (Russell Francois 5, 10, 49, Ashmael Castang 15, Antonio Sealey 29, Shaheim O'Brian 47);
T&T Maestros 0, QPCC 3;
*—QPCC won by default
Trendsetter Hawks II 1 (Micaiah Thomas 6), St Mary's College 0;
Holiday Snacks Round MVP: Russell Francois (Trendsetter Hawks I)
Under-15 
St Mary's College 0, RSSR 3 (Zair Samuel 15, Junior Turner 19, Tashawn Hislop 34);
Trendsetter Hawks I 3 (Akeil Auguste 13, Larry Noel 43, Christian Calder 62), Santa Cruz Utd 1 (Jamal Perouse 32);
Laventille Utd 1 (Shermer Gray 50), QPCC 2 (Zane Marshall 32, Logan Clarke 69);
Trendsetter Hawks II 3, T&T Maestros 0;
*—Hawks won by default
Pizza Hut Round MVP: Jusiah Isaac (RSSR)
Elite Under-17
Jaric Titans 1, Petit Valley/Diego Martin Utd 4;
Trendsetter Hawks 3, Marabella FCC 0;
Prisons FC 3, QPCC 0;
Crown Trace FC 0, Giving Back FC 9.