An interview with Prime Minister Dr Keith Rowley and his constituents seemed to aggravate a deep wound in that area. What I saw and heard was a man from within the constituency reliving the pain of the shooting death of his mother WPC Bernadette James and asking for some assurance that the shooting death of a 14 year old female by a police officer would be investigated.
Twice, he mentioned that he was seven years old when his mother was allegedly accidentally killed on the rifle range on a training exercise in Chaguaramas. He personalised the shootings for Rowley by pointing out that the Prime Minister's godson was shot on another occasion.
This brought the issue of police shootings very close to the Prime Minister and made me ask the question: What can be done?
The optimum approach would be a collaboration between the Government and the Opposition but, with the recent arrest of a former UNC Attorney General and current Opposition Senator, that seems highly unlikely.
In 2015, under the Leadership of then Prime Minister Kamla Persad-Bissessar, Trinidad and Tobago was listed as an adaptation partner in the Cure Violence programme, which is having global success. But as usual, when either the UNC or the PNM wrest power from each other, they simply discontinue initiatives and start over.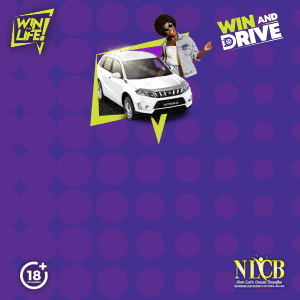 The Cure Violence model to prevent violence is currently being implemented in 10 countries across more than 25 cities and 60 communities. Programmes are expanding into new communities in Mexico, El Salvador, Guatemala and Latin America, as well as in the Middle East, including Syria. Seems to me that since Trinidad and Tobago has some experience with the programme, we could stretch across the aisle in Parliament, discuss the benefits that could be derived and work towards implementation.
The Cure Violence Programme came to my attention via TED talk by Epidemiologist, Dr Gary Slutkin who applied lessons learned from more than a decade fighting epidemics in Africa and Asia to the creation of a public health model to reduce violence through behaviour change and disease control methods.
He is an Ashoka Fellow, a Professor of Epidemiology and International Health at the University of Illinois at Chicago, a senior advisor to the World Health Organization and the 2009 Winner of the Search for a Common Ground Award.
A second area crying out for attention is the thousands of people who have been impacted by deaths by shooting over the past five years. It is reported that we have had 2,000 deaths by shooting and if we assume that each death impacted 10 people, then we perhaps have 20,000 people suffering some kind of trauma associated with gun violence. Unless there is some meaningful intervention, it is likely that this trauma will lead to more violence.
Crime in Trinidad and Tobago is now at epidemic level and the solution lies in a collaborative approach.  It is time to depoliticise crime in the interest of the citizens of our country.