The Trinidad and Tobago Men's National Under-17 Team might have mixed feelings this evening as they completed their Group E assignments at the 2019 Concacaf Championship at the IMG Academy in Brentford, Florida.
The junior Soca Warriors were already through to the Round of 16 before the opening whistle against Mexico today, thanks to successive wins over Bermuda (3-1) and Jamaica (3-2). But they were in for a chastening time against 'El Tricolour', as they were spanked 5-0.
Mexico, who finished as Group E winners, move on to play Puerto Rico in the knockout phase on Wednesday while T&T tackle Honduras on the same day. Both coaches took the opportunity to shuffle their line-ups, with qualification assured before today's contest. Undoubtedly, the Mexicans enjoyed it more.
Trinidad and Tobago head coach Stern John made six changes to his starting line-up with Isa Sayeed, Keilon Burnett-Acevaro, Kevan Kahoussi, Andrew De Gannes, Curtis De Leon and Gary Griffith III replacing Jordon Britto, Zachary Welch, Ajani Fortune, Luke Savery, Tyrese Pierre and Justin Araujo-Wilson respectively.
Araujo-Wilson was the tournament's joint highest scorer at the start of the day with three goals.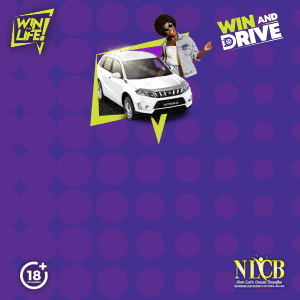 Mexico went further with their tinkering as they made eight changes to their starting team including a debut start to forward Santiago Muñoz.
Sayeed, who is John's son and started at right back, made two important defensive blocks in the first half. But Mexico made inroads down either flank with Sayeed and Jaiye Sheppard—who scored twice against Jamaica as an attacking winger but was used at left back today—unable to stem the flow.
[dfp-ad]
Sayeed and Nigel Carraby failed to challenge Bryan González in the air for Mexico's opening goal while Sheppard was culpable for the next two items, as he defended indecisively at set pieces.
With Trinidad and Tobago's attacking quartet of Griffith, De Leon, De Gannes and Mc Fee all anonymous, there was never going to be a way back for the Warriors. And Muñoz completed his hattrick in the second half while 16-year-old LA Galaxy prodigy, Efrain Alvarez, came off the bench to score within two minutes of his introduction.
By the final whistle, Mexico had outshot Trinidad and Tobago by 11 to 1 with 64 per cent ball possession—as opposed to 56 and 54 per cent respectively in their earlier group outings against Jamaica and Bermuda.
On paper, this was the outing that Trinidad and Tobago could have afforded to lose; or would have presumed to anyway. So, in theory, John's troops are no worse off than they might have expected going into the tournament.
And Warriors fans should be buoyed by the fact that Araujo-Wilson, team captain, Welch, and promising left back, Savery, will be rested for Wednesday's do-or-die contest with Honduras. Honduras' only win of the tournament so far came against minnows Guyana while they lost 2-0 to Haiti and 2-1 to El Salvador.
If Araujo-Wilson and company can find their way past the Central American nation, they will be within 90 minutes of a place at the Brazil 2019 Under-17 World Cup with Haiti their most likely opponent.
A battle was lost today but the war is not over yet.
(Teams)
Trinidad and Tobago U-17 (4-3-3): 1.Isaiah Williams (GK); 18.Isa Sayeed, 2.Nigel Carraby, 5.Cephas St Rose (captain), 7.Jaiye Sheppard; 16.Keilon Burnett-Acevaro, 17.Kevan Kahoussi (8.Tyrese Pierre 74), 10.Andrew De Gannes; 11.Jean-Heim Mc Fee (19.Ajani Fortune 60), 13.Gary Griffith III (14.Jerrell Nixon 56), 12.Curtis De Leon.
Unused substitutes: 20.Kahlil Oliver (GK), 3.Luke Savery, 4.Jordon Britto, 6.Zachary Welch, 9.Justin Araujo-Wilson, 15.Jeremy Lashley.
Coach: Stern John
Mexico U-17 (4-4-2): 1.Eduardo Garcia (GK); 3.Victor Guzmán, 4.Jesús Gómez (2.Jose Ruiz 46), 5.Rafael Martínez, 13.Emilio Lara; 7.Luis Gustavo Martinez, 11.Bryan González, 15.Edgar Martínez, 16.Kevin Mariscal (8.Kevin Ortega 65); 10.Israel Luna (18.Efrain Alvarez 57), 19.Santiago Muñoz.
Unused substitutes: 12.Arturo Delgado (GK), 6.Eugenio Pizzuto, 9.Leonardo Correa, 14.Abraham Flores, 17.Luis Carlos Martinez, 20.Bruce El Mesmari.
Coach: Marco Ruiz.