A brace from Tyrique Phillip propelled Mayo Youths to joint-top of the South Zone Under-15 Division of the Republic Bank Youth League (RBYL) on Sunday, as they downed the Dunstan Williams Soccer Academy (DWSA) 2-0 in Skinner Park, San Fernando.
Only goal difference separates Moruga FC, Ste Madeleine Strikers, DWSA and Mayo Youths, who are first to fourth respectively—divided by the slenderest of margins. All four clubs have six points after three rounds in the 2019 season.
Mayo Youths coach Kesneil Clarke was not totally convinced by his team's performance but was happy to salute the double from Phillip, who is the son of Trinidad and Tobago National Senior Team goalkeeper and 2001 Under-17 World Cup player Marvin Phillip.
"Tyrique Phillip [was our] man of the match," Clarke told Wired868. "Those two moments of brilliance I would say brought the victory home for us."
In truth, it was a relatively tame encounter but Mayo Youths displayed good team shape and knowledge of the principles of play, coupled with a resilient performance from their back four.

DWSA coach Nigel Wright shared his disappointment at team lapses, which complicated matters for his tiny tykes.
"The result was a bit disappointing, because we really handed [over] the two goals [due] to minor errors," said Wright, "that put us in the problem we ended up in."
[dfp-ad]
Clarke said he instructed his Mayo Youths players, who had a significant height and built disadvantage over their opponents, not to let the diminutive stature of the DWSA team lull them into complacency.
"They were small but skilful [and] it was mentioned to the guys that we cannot play laid-back or take it for granted that these little guys cannot do us harm," said Clarke. "It was just a matter of realising that we have to treat every opponent with the same level of respect."
The 14-year-old Phillip had the decisive word though. He got his first item with a well-placed right footer into the far corner, after capitalising on ball watching from three DWSA defenders.
And, after Jerrel Alle failed to capitalise on a glorious second half scoring opportunity for DWSA, Phillip wrapped up the three points in the 66th minute with a right footed volley from 18 yards.
"My coach always tells me to look for all the spaces in the defence in the early [part of the game] like I did with the first goal," said Phillip.
The form two student of Southern Academy of SDA followed his coach's instructions to the tee but he is following his father's dream.
"I want to follow [my dad's] footsteps to be on the national team," said Phillip, who named Portugal and Juventus star Cristiano Ronaldo as his favourite player.
Elsewhere in the South Zone U-15 Division, leaders Moruga FC tasted their first defeat of the season as they fell 2-1 to Ste Madeleine Strikers.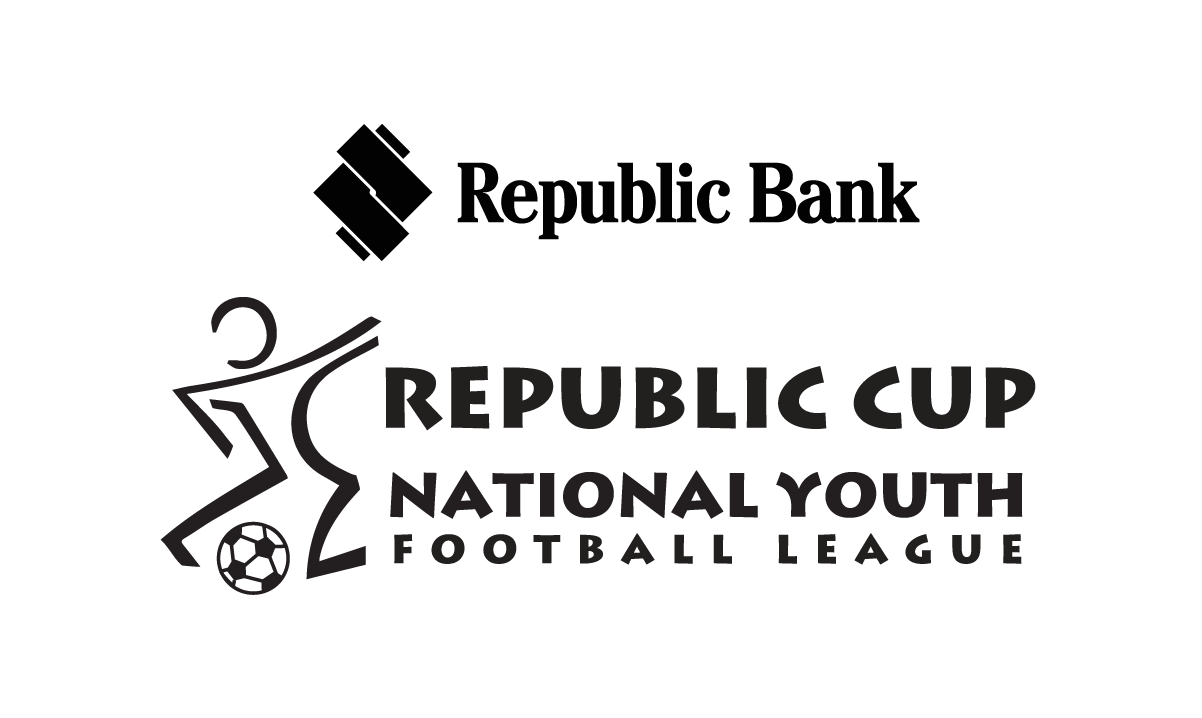 Goalkeepers Jaden Turner (Moruga FC) and Liston Cooper (Ste Madeleine) both distinguished themselves in the contest; but the former player could not find a response to substitute Levi Lalla's deflected shot off his first touch, which proved to be the match winner.
"I was pleased with the first half [performance]," said Ste Madeleine coach Perry Arrindell. "However in the last 20 minutes, I feel is more fitness [that let us down] because the players sometimes stay up late playing video games.
"They ain't really perform at the level I expected [but] I was pleased with the victory."
The 'Tour of Duty' war-game apart, Arrindell suggested that Ste Madeleine would probably have given a better account of themselves at the Mannie Ramjohn Stadium in nearby Marabella.
"I'm having a problem with this damn Skinner Park ground," said Arrindell. "When we play at Mannie Ramjohn ground [on that] nice surface, we will play football. But that Skinner Park? I mean South Zone don't play there. Schoolboy football, nothing don't play there.
"It hard for the youth men [and] them cause the ground is not level… I'm glad for the victory but I don't like to play games there anymore."
The last encounter of the day ended in a goalless draw as Under-13 leaders Giving Back Sporting Club from Fyzabad were held by Darius Coaching School of La Brea.
The affair kicked off around 2pm in sweltering heat with high winds and a dry outfield. And both teams struggled to get on top of the conditions.
"In itself, I didn't think my team played to their true potential," said Giving Back head coach Chris Bailey. "I also want to look at the [game] conditions but I think I want to draft something [about that] to the organisers of the league. The ground conditions wasn't ideal; you look at the temperature and all that stuff, it would've affected players in a particular way.
"[However] I mean it's part of development and growing up all the same."
Bailey did not enjoy Skinner Park much but he was happy about the RBYL competition.
"Giving the [young players] an opportunity to come out [and] socialise, make new friends, play and learn the game, that's the positive part of it," said Bailey. "Thanks for the tournament [which] gives the younger ones an opportunity to play and keeps them active."
Arrindell is on a warpath against Tour of Duty and the likes, though. He said the Ste Madeleine team management will continue to discuss ways to combat the lure of video games.
"That is something the [Ste Madeleine] committee talked to [the players] about already," said Arrindell. "But in some of the homes, the parents are young parents [who are] out partying. I feel if we have games in the week, we'll perform better.
"[We] just keep talking [to them] and hope that some of them are disciplined enough to make that sacrifice."
2019 Republic Bank National Youth League scores
(Sunday 28 April)
South Zone at Skinner Park, San Fernando
(Under-11)
Marabella Family Crisis Centre 3 (Samuel Balfour, Jahmaly Bobb, Macario Morton), Moruga FC 1;
San Fernando Sports Academy 3 (Zante Winter, Rezon Seepaul, Ayden Ramoutar), Tiny Mikes FC 1 (Aari Bernard);
Point Fortin Youth Football Academy 2 (Jelani Scott, Andel Gabriel), Uprising Youths 1;
Gasparillo Youths 4 (Malik Young, Gabriel Alixes, Mackeil Marryshow [2]), Princess Town SF 0;
(Under-13)
Mayo Youths 0, Tiny Mikes FC 0;
Point Fortin Youth Football Academy 3 (Own goal [2], Jeremiah Niles), Princess Town SF 0;
San Fernando Sports Academy 4 (Akini Ramsey [2], Malachi Webb [2]), Moruga FC 1 (Joshua Eccles);
Darius Coaching School 0, Giving Back SC 0;
Holiday Snacks South Zone U-13 Round MVP: Malachi Webb (San Fernando SA).
(Under-15)
Ste Madeline Strikers 2 (Jabarie Forbes, Levi Lalla), Moruga FC 1 (Jeremiah Ottway);
Mayo Youths 2 (Tyrique Phillip [2]), Dunstan Williams Soccer Academy 0;
Gasparillo Youths 2 (Ricado Williams [2]), Pleasantville Secondary 1 (Tyrese Phillip).
North Zone
(Under-11)
Pro Series 6 (Jake Barclay [3], Rahael Charles, Hasim Portillo [2]), Trendsetter Hawks II 0;
Santa Cruz Utd 0, Trendsetter Hawks I 2 (Hasheem Pierre, Jaquan Phillip);
Laventille Utd 0, QPCC Football Academy 8 (Caden Trestrail [4], Zayden Suite [2], Seth Hadeed, Benjamin Harrigan);
T&T Maestros 5 (Darrel Phillip [2], Donte Crichlow [2], Jediah David), North Coast SCC 0;
Football Factory 3 (Kristoff Eugene, Keanu Sealey, Deron Blackman), Rosary Boys FC 1 (Isaiah Blackman);
Excelente Football Academy 0, T&T Maestros 3;
(Under-13)
Empire FC 1 (Kierron Herbert), Trendsetter Hawks II 0;
St Mary's College 0, T&T Maestros 2 (Leikown David [2])
QPCC Football Academy 1 (Christian Moses), Trendsetter Hawks I 2 (Shaheim O'Brian, Russell Francois)
Holiday Snacks North Zone U-13 Round MVP: Shaheim O'Brian (T/Hawks I)
(Under-15)
St Mary's College 0, Trendsetter Hawks I 2 (Christian Calder, Roe Shawn Small)
Laventille Utd 0, Trensetter Hawks II 4 (Daniel Alexander, Kenton King [2], Faheem John)
North Coast SCC 0, Santa Cruz Utd 5 (Darnell Crosby, Christian Bobb [2], Malachi Smith, Shakiel Walters)
QPCC Football Academy 0, RSSR 3 (Josiah Isaac, Jordan Simmons, Zair Samuel);
East Zone 
(Under-13)
FC Santa Rosa 1 (Khadell Campbell), FC Ginga 0;
Express FC 1, Crown Trace FC 4 (Mackeil Edwards [3], Jaydon Bartholomew);
Trincity Nationals 0, Matura Utd 1 (Figaro Moses);
Holiday Snacks East Zone Under-13 Round MVP: Mackeil Edwards (Crown Trace FC)
(Under-15)
Cooper's Coaching Academy 0, FC Santa Rosa 2 (Tai St John, Kristian Homer);
Trincity Nationals 8 (Siddiq Damreet [2], Omari Flanders [2], Christian Walker, Keshawn Lashley, Harrison Parks, Ishmael Probherbs), SKHY FC 0;
Malabar Young 0, FC Ginga 7 (Josiah Daniel [2], Jervaughn Drakes, Ronaldo Rodgers, Kyle Waldron, Jaylon Webster, Adam Neptune).
(Saturday 27 April)
(Elite U-17)
QPCC Football Academy 1 (Callum Forbes), Petit Valley/Diego Martin Utd 2 (Joshua Noray, Khalil Toussaint);
Marabella FCC 0, Giving Back FC 1;
Jaric Titans vs Crown Trace FC;
*—Match Rescheduled due to flight issues
Prisons FC 0, Trendsetter Hawks 5 (Kiron Manswell [2], Kaihim Thomas, Malachi Celestine, Macai Peters).