"A man of genius," CLR James says, in writing of Garry Sobers, "is what he is, he cannot be something else and remain what he is."
There is another West Indian left-hander, born a generation after Sobers on May 2, 1969, to whom James' encomium applies unadjusted. Superlatives abound in appreciations of the batting of Brian Charles Lara. Unsurprisingly. He alone has achieved the feat of claiming, 25 years ago next week, the record for the highest individual Test innings and then, exactly 15 years ago today, reclaiming it.
"The Michael Jordan of cricket," former POTUS Barack Obama called him.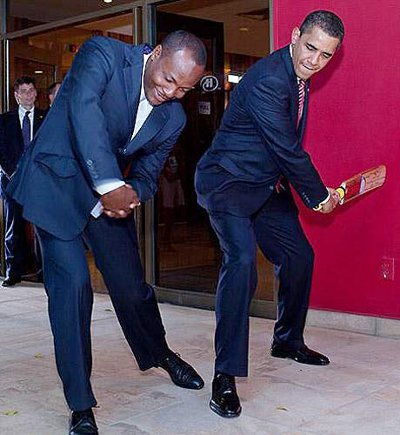 In a fulsome tribute in 2015, Australia's Mike Coward called the Prince of Port-of-Spain 'majestic' and 'one of the game's immortals'.
"A batsman of incredible beauty," he added, "instinctive and courageous against fast bowling and daring and guileful against spinners."
Michael Atherton, who captained England at the Antigua Recreation Ground in 1994, pulls no punches.
"In terms of pure aesthetics and a joy that you wanted to watch at the crease," he says, "I don't think there has been a more attractive player than Brian Lara."
An interviewer for Australia's Back Page TV feature says that Lara is 'one of the greatest players to ever play the game'.
Espncricinfo dubs the Santa Cruz-born left-hander "the most charismatic cricketer of the modern era." But they say that epithet must be shared with Australia's Shane Warne. And they do not pronounce on the question of where he ranks in the great GOAT stakes.
As is his wont, former England all-rounder Ian Botham tackles that issue frontally, declaring BCL to be 'one of the greatest batsmen of all time'.
But for many West Indians, that eight-word assessment, albeit both honest and accurate, is too long; six words are enough: the greatest batsman of all time?
Others the world over demur; they take issue with the question mark. Still others study the stats and reach a conclusion; no need to look beyond the figures. A Test batting average of 99.94 in 80 innings, after all, is an immensely powerful argument—strengthened, of course, by no fewer than 12 Test scores over 200. They agree wholeheartedly with espncricinfo that Australia's Donald Bradman 'transcends the game he graced'.
For them, there is no argument. Bradman is, they affirm, "Unquestionably the greatest batsman in the game, arguably the greatest cricketer ever, and one of the finest sportsmen of all time, (…) so far ahead of the competition as to render comparisons meaningless…"
[dfp-ad]
Like West Indians, Indians beg to differ. For them as well, there is no argument. How does one argue with a Test aggregate of 15,921 runs, including 51 centuries and 68 half-centuries? And there is also the small matter of 100 first-class hundreds plus 18,426 ODI runs, with a double-century thrown in for good measure.
By comparison, Lara's 11,953 Test runs with their paltry 34 centuries and 48 half-centuries look decidedly ordinary—even if you add the 10,000-plus runs he plundered in ODIs.
Therefore, the greatest batsman of all time is indisputably Sachin Ramesh Tendulkar of India.
There is, however, a reason why statistics, lies and damn lies are bedfellows; stats never tell the whole story. Greatness lies, the connoisseurs know, not simply in the accumulation of impressive numbers but also in compiling them in a way that almost carves your name across national borders into cricket's collective unconscious.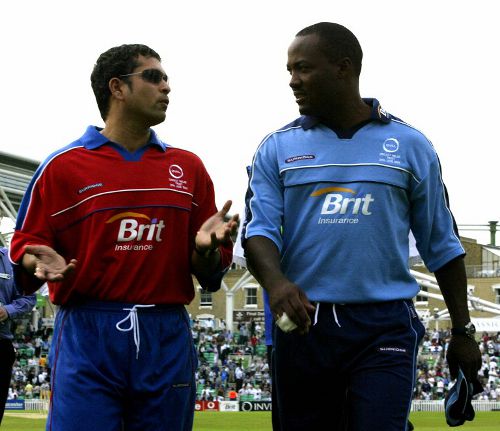 In Beyond a boundary, James reminds us of William Hazlitt's definition: "Greatness is great power, producing great effects. It is not enough that a man has great power in himself, he must show it to all the world in a manner that cannot be hid or gainsaid."
To all those gathered in the ARG on those three memorable April days 25 years ago, there was no hiding or gainsaying the great power of the lissome Lara. Lived experience does not lie.
To see him, at almost 25, in full, majestic flow for 766 minutes, facing 538 balls and scoring 375 runs with 45 fours but not a single six is to be on cricket's Cloud Nine. Or even higher, in Seventh Heaven. Nothing can erase that memory, nothing, that is, except seeing Lara, at almost 35, in full, majestic flow for 778 minutes, facing 582 balls, scoring 43 fours and four sixes and getting unbeaten to a chanceless 400 runs.
But that double ascent is clearly neither a necessary nor a sufficient condition. Hazlitt adds—although James does not remind us—that "No man is truly great who is great only in his lifetime. The test of greatness is the page of history."
What James makes clear throughout Boundary but explicitly in 'What is art?', is the importance of the eye in arriving at judicious judgements of cricketing talent.
Cricket, he writes, "cannot express the emotions of an age on the nature of the last judgement or the wiping out of a population by bombing. It must repeat. But what it repeats is the original stuff out of which everything visually or otherwise artistic is quarried."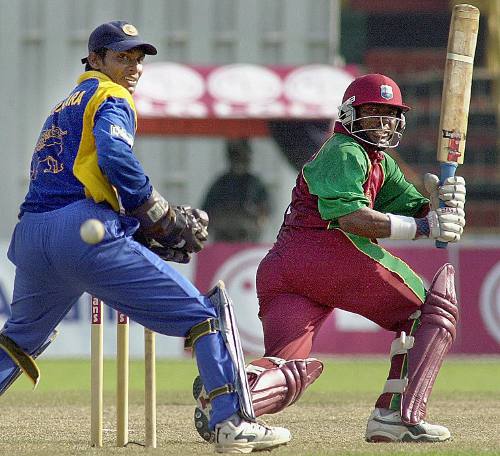 It follows that the biases of the lived experience have to be balanced against the statistical and other arguments in favour of those we have not actually seen.
So it is no accident that the names of South Africa's Barry Richards, Pakistan's Javed Miandad, England's Len Hutton, Jack Hobbs and WG Grace will simply not drop out of the Great GOAT Debate. Bradman's pre-eminence goes undisputed the world over as is, for the most part, Tendulkar's in the populous sub-continent. But Lara's heroics notwithstanding, West Indians of the 21st Century will have to contend with the claims of George Headley and Frank Worrell and Garry Sobers and Viv Richards.
Not for me the large question. I feel competent merely to state, as we celebrate an important anniversary, where I stand on the Lara versus Tendulkar issue and where I think Lara stands on it.
Let me begin, then, with what a highly regarded British commentator has said of the Indian icon.
"Sachin has made batting look easier than any man I have ever watched," remarks Henry Blofeld. "He is a joy to watch; he doesn't hit the ball, he caresses it."
Permit me to add here just a little of what the two contenders have said of each other. According to Coward, Lara has commented that, as a batsman, Tendulkar was the true genius and that he (Lara) was only a mortal. Princely politeness, methinks. Noblesse oblige.
Tendulkar says he envies Lara's 'fantastic flair' whereas the Prince lauds the Little Master as 'a complete batsman'.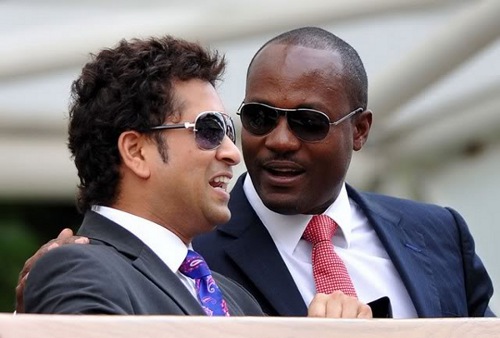 And I want to end for today with a rare candid view from a former Indian captain on which of 'the two greatest batsmen of our generation' he deems to be the better player.
"I consider [Tendulkar] to be a little bit ahead of Brian," Sourav Ganguly told a TV interviewer just after the Indian star's retirement in 2013, "but that's only because we played for the same team."
Cricketers often play off the back foot. Coming from that source, however, that is clearly what we may call a substantial back-handed compliment.