"Let me tell you the honest truth. It's a 24 hour job. When you work in the panyard for 12 hours and go to sleep, you dream about things for the band and the players…
"Ideas are always popping up in my mind. I'm never satisfied with something. I always believe that it can be improved 100 times over."
Wired868 highlights the day-to-day lives of everyday Trinbagonians in our ongoing series entitled: 'A day in the life…'
Today, we talk to a 74 year old pannist who finds his way back to Trinidad to compete in Panorama every year, despite having migrated to the United States several decades ago:
How long have you been a pannist?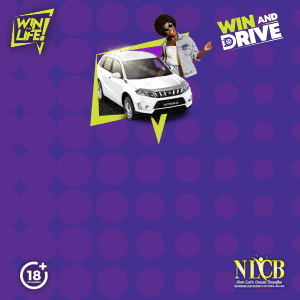 Since I was 13 years old; so that's about 60 years.
Who inspired you to become a pannist?
My Father, Lennard Flanders. He was a musician. He played the banjo. I can also play the banjo, guitar and the cuatro.
Which steelpan bands have you played for?
I played for the Trinidad Valley Harps, Guinness Cavaliers, Maritime Life Hatters and BWIA Sonatas (NYC). I play for the Trinidad Valley Harps at present.
Have you ever won a major competition?
(Chuckles) All the bands I've played with [in Trinidad] always place second; we never placed first! Every year we would place second to the top bands such as Fonclair and All Stars. Although we never placed first, we are one of the most recognised bands in the country.
However, I played in a steelpan band in New York that won six Panorama competitions there. The music was arranged by my very good friend, the late Ken 'Professor' Philmore.
What is it like preparing for the Carnival season at your pan yard?
Let me tell you the honest truth. It's a 24 hour job. When you work in the pan yard for 12 hours and go to sleep, you dream about things for the band and the players. For example, if I think the pans should be painted in a different colour for the panorama competition, then so be it. The next morning when I wake up, I'd start to repaint the pans.
Ideas are always popping up in my mind. I'm never satisfied with something. I always believe that it can be improved 100 times over.
Are you married? Do you have children?
I am not married. I have three children though; two boys and one girl—all of whom live in New York.
Do they play the steelpan as well?
They love the art-form but they don't play. My daughter was exposed to it [the most and] would always come to support me when I played both in New York and Trinidad. My sons however; one was born in America and the other was not with me most of the time I was playing pan.
[dfp-ad]
How did you balance living abroad with your personal life and your love for pan?  
I was employed with the Port Authorities of New York and New Jersey as an electrician. I used to come to Trinidad three times for the year. Those three times would be: Christmas, Carnival and for the Point Fortin Borough day.
How I used to schedule my time was like this: I used to work over-time on my job and make up hours so I could have been able to get five to six weeks off to come to Trinidad. Those six weeks would be split up into three with Carnival getting the most time so I was able to rehearse for competitions.
It was challenging at times because after I play pan and hop on a plane back to America, I'd go straight from the plane to the port and start my shift—no sleep, nothing.
Everyone knew my love for pan and helped in every way possible. I am retired now but of course I still play pan.
What is the most rewarding thing about being a pannist?
Knowing that I play an instrument that is like no other in the world. As the late Ken 'Professor' Philmore said: "This is a wonderful instrument!"
What is the most challenging thing about being a pannist?
The most challenging thing would have to be being able to please the judges and the public. I think one of the things judges look for is support from the crowd. The crowd feeds on the performance and in so doing drives the pannist to play their best. I also think [judges] look at the arrangement and how the performance sounds in general.
Can you share with us one memory of playing steelpan that stands out from the others?
One memory that stands out was playing pan for a Mother's Day event at Madison Square Garden in New York. I can't remember the exact year but I played with the BWIA Sonatas and the Garden was filled with people!
There were a few of my calypsonian friends who came from Trinidad like the late 'Shadow' and 'The Mighty Duke'. Seeing them there in New York supporting the steelpan made me feel happy on the inside. We placed second in that competition.
What keeps you motivated?
Children. The children here at the pan yard, the secondary school steelpan band and the church group band, which I am all currently teaching. As long as they are around, I am motivated to carry on.
Where do you see yourself as a pannist in the next three to five years?
I see myself teaching this art form to children as long as I am alive. In the next three years, I want to be able to carry my community steelpan group to play in an international competition [abroad].