"Betaa, dey ain't making no more land" was the advice Mr Terrence Deyalsingh, reported to the House on 11 July 2014, his grandmother told him. He went on "… land is a family heritage… it represents wealth, it represents where you toil; it represents an investment."
The Medium-Term Policy Framework of the last administration affirms, "…successful implementation of plans and policies must be linked to a system of planning that is transparent, inclusive and responsive while ensuring the sustainability of development."
This is the context in which to examine Dr Bhoe Tewarie's accusation about the apparent use of 'methods of thuggery' in the renegotiation of the Joe Pires' lease. For the Trinidad Express to assert that "the jury is out whether the projects approved by the former CDA has been previewed by and met Town and Country Planning approval" is wrong.
The then CDA Chairman in the presence of his General Manager told the UK Guardian on 30 January 2014, "Chaguaramas has autonomy… like a little country in itself… We are property development facilitators… an investor can come and deal with CDA alone."
This galling statement is supported by Dr Tewarie who in June 2013 at the Zip Line launch said, "we will in ninety days resolve thirty leases" and InvestTT which in August 2013 sought mega leisure attractions. Could they?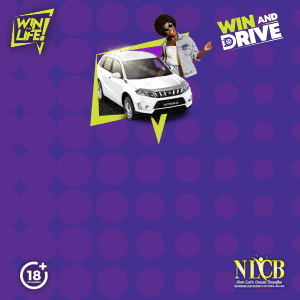 Dr Tewarie informed the House on 11 July 2014 that the CDA operates within the context of the Chaguaramas Development Plan of May 1974 and that a new planning study will be completed by end 2014. He declared that no agricultural leases will be decided upon until then.
That Master Plan concluded "because of accountability concerns, it is reasonable to assume that the CDA will not have the ability to control development…we do not recommend that the CDA be a planning authority… the statutory plan must be initiated at the national level… the general public needs to be consulted with more focused dialogue on components of the final statutory plan."
Simply, there was nothing for the Town and Country Planning to approve. CDA and the Minister was 'farse and out of place': they had no authority.
On 27 February 2014, Fouraime Enterprises Ltd announced that they were breaking ground in January 2015. Beach access was blocked, the Museum dislocated, the Convention Centre given away, plans for another hotel and an 18-hole golf course (familiar?) were announced.
No enforcement of lease provision to terminate or increase rent for failure to develop projects as recommended. But the CDA could not identify dislocated farmers.
Almost simultaneously SIS Ltd grabbed 35 acres of land in Couva by putting out farmers. The Commissioner of State Lands denied that they had tenancy noting that the occupation was illegal. No action taken.
It continues. Dr Tewarie's successor is on record, "There is no way we can tell the amusement park people to break down the structure." Mr Stuart Young demurred, "the legal advice is not as simple… somewhat cloudy circumstances."
This is thuggery by both administrations: the poor suffer, the rich protected.