On Friday 15 February 2019, the Elma Francois Institute of Research and Debate (EFIRD) of Cipriani College of Labour and Co-operative Studies will present a special panel discussion titled 'Understanding Venezuela: Caribbean Perspectives on Democracy'.
This discussion is the first part of a series that will explore the implications of  the events unfolding in Venezuela for Trinidad and Tobago and the rest of the Caribbean. The international discussion exposes the vulnerability of small countries to damage in international geopolitical competition and struggle.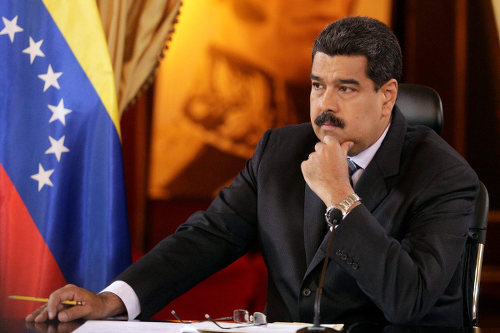 As one of the countries that is closest to Venezuela and the host to a large number of Venezuelans, we in Trinidad and Tobago have a vested interest in understanding the context and the evolving events taking place in Venezuela and the knock-on effects it could have for this country, including impact and implications for:
   Human Rights

   Sovereignty

   Labour Market and Employment

   Social Services

   Political Development

   Human Trafficking
The Panellists for the evening will be:
   Terrence Walker, Former Trinidad and Tobago Diplomat

   Mariano Browne, Former Government Minister

   Leanna Ganga, Researcher

   Reagan Des Vignes, International Correspondent for Telesur

   Amon Hotep of Trinicenter.com
This event takes place at 6 pm at the CLR James Auditorium, Cipriani College of Labour and Cooperative Studies (CCLCS), Valsayn on 15 February 2019.