After digesting Gregory Aboud's insightful commentary in the Trinidad Express, it behooves me to offer a retort. His "Silence of The Elites" piece is chicanery masked as concern for country and changing the status quo.
Aboud may genuinely believe that he is offering a compelling and emphatic critique of his groups' obsequiousness and complacency but his remarks actually show how detached he is. How stupid must our elites actually think we are?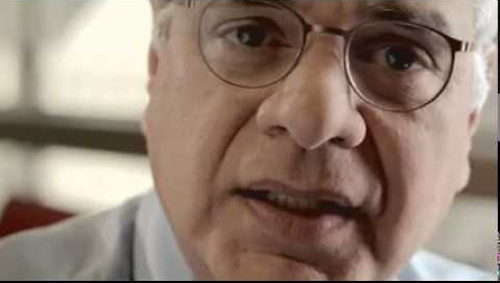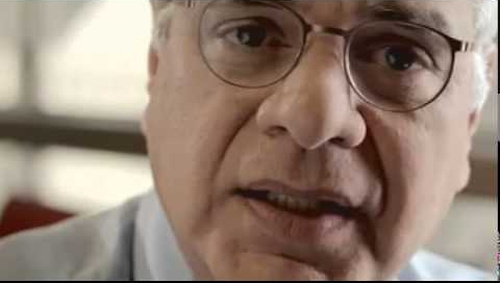 Based on his argument, because of the silence of elite/upper class members of our society, murders and other social ills are overwhelming our nation. This seems like a somewhat arrogant and distorted view of reality.
For him, the only transgression that 'elites' have perpetrated is their silence. That somehow our elites hold the key to solving our problems and the rest of society can benefit from their brilliant, albeit muffled ideas. This view is not only smug it is erroneous. We often hear the biased reproaches of the Chamber of Commerce about national issues, including the most recent Sandals debacle that spurred Arthur Lok Jack's rant.
He fails to convince me that he grasps the significant level of complicity of this group in many wide-ranging problems. They are waging longstanding silent class war.
Aboud's attempt at showing empathy for Sea Lots seems either disingenuous or outright tone deaf. Study after study show a strong correlation between high wealth and income inequality and increases in criminality. Anyone who is honest would first acknowledge the high levels of inequality in our society is made worse by austerity meted out by the government since 2015.
Added to this is a heightened level of insecurity many people are experiencing—many public servants today are on month-to-month contracts which weakens their bargaining power, and reduces their quality of life as they face the increasing costs of living.
More people are also unemployed than they were a year ago, especially university graduates. Some are in bullshit jobs according to the title of a recent book.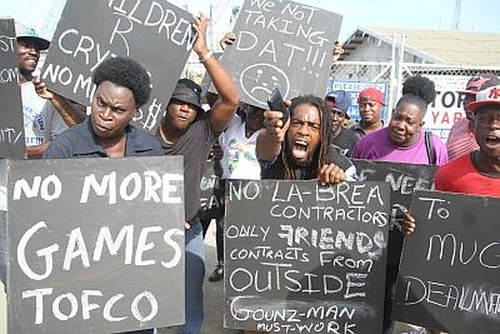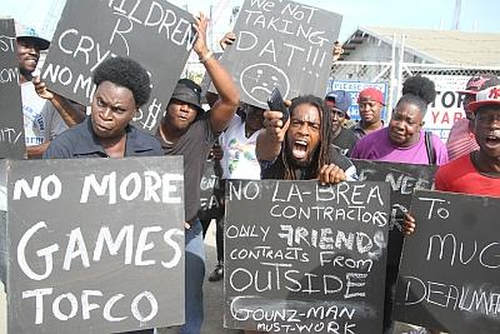 However, Mr Aboud does not see this as part of the problem or the complicity of his class. He ineluctably sees them as part of the solution.
Many in our society—driven by our government and the media—have come to believe that the private sector is more efficient and innovative, while the public sector is poorly managed and corrupt. However, this fact is not borne by solid evidence.
We hardly hear of the mainly failures in the private sector or why they were run down into the ground, because that information is largely held in private circles. Recently, a Facebook post suggested that Lok Jack's Carlton Savannah was a failure.
In addition, the incestuous connections between private companies and the government have been critical to the poor quality of our public services and many failing institutions. Mr Aboud does not mention that our most well-known corruption scandals like the Piarco Airport or massive construction projects under UDECOTT, the private sector has been active participants. They have also been willing participants in the private outsourcing of public goods in health, education and housing and have contributed to their poor quality and high costs.
Instead, he suggests that 'state failure and corruption' are the cause, and throws in the bogeyman Venezuela for good measure.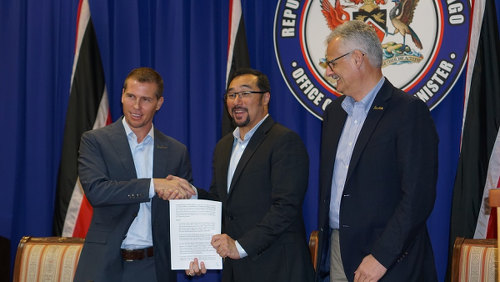 In my respectful view, mere show of concern by elites will not resolve the problems of 'community lawlessness, long waits at the hospital, difficulty for public transport, absent teachers in the classroom', that he highlights.
He recommends 'deregulation of the air and sea bridge to Tobago to allow private operators to offer transport services'. This in his view will 'allow private operators to offer transport services will bring immeasurable relief to the Tobago economy and to its hotel and tourism industry'.
Since 1986, we have seen more and more participation of private sector interests in the public life of the country—be it in healthcare, education, national security, construction, banking, entertainment, you name it. About 95 per cent of all tertiary education institutions in this country that first benefited from dollar-for-dollar to GATE programme are privately owned institutions.
When the government justified cutting and restructuring the GATE programme, much of the discussion centred on the abuse by students; there was no mention of the low quality, poor outcomes and hyper-inflated courses by private entities, which receive GATE subsidies.
Aboud suggests that further privatisation of healthcare through the public subsidising the private sector by 'tripling of the tax credit for health insurance for employees in the private sector' as it 'will reduce the burden on public health institutions, spawn an industry of private hospitals and enhance the quality of life of those with less privilege'.
Similar to that of the United States, such a private insurance system has literally bankrupted numerous people and left millions who cannot afford healthcare, and are dying because of it.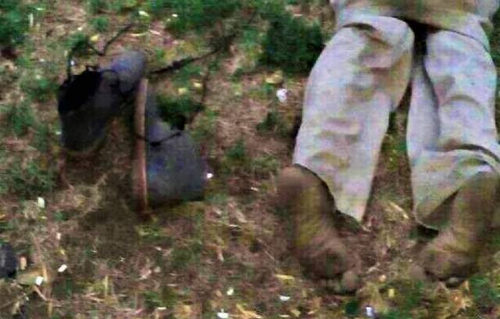 He fails to acknowledge that the rapid increase in private clinics, hospitals, nursing homes, pharmacies or ambulance services have led to a simultaneous dramatic fall in overall health standards and service quality. Our two-tier health system in which senior and junior doctors straddle both as public providers and profit-making owners has also done little for equalising the provision of healthcare services.
T&T is ranked among the countries with the lowest public funding spent on healthcare in Latin America. The public sector is therefore starved of funds to make improvements and has to prop up the failing system.
There is hardly talk about the fact that a large number of ambulances provided to public hospitals are privately operated, or that the biggest financial beneficiary of the CDAP programme are not the patients, but private pharmacies. One such private owner is a former Minister of Health who actually initiated the program. When the public hospital pharmacies lack medicines, no problem, private pharmacies will do the needful.
Real estate and housing construction is another area that is arguably receiving relatively the most public finance since the government started cutting back in 2015.  There are more private contractors and construction companies than there has ever been in the history of the country. They profit the most from large inflated contracts for housing and construction projects at high costs in the low income housing market.
Meanwhile the population is continually told the public sector cannot supply all the demand for housing. Many working adults and millennials have resigned to living at home with parents for as long as possible as they cannot even begin to acquire a mortgage.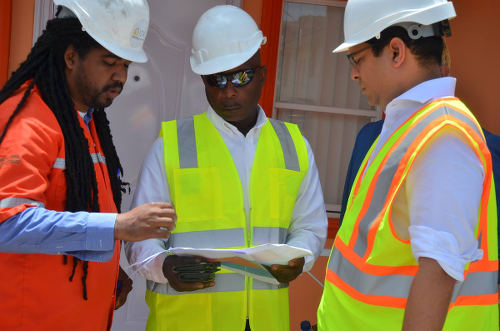 I bet you if the mark-ups, kickbacks and private contracting costs and corruption were eliminated, the public sector would get significantly closer to providing all the housing needs of the country.
Mr Aboud believes that elites are busy running their 'legitimate businesses'; but they have been party to extracting the country's wealth and leading the public sector to bankruptcy—as Mr Lok Jack recently pointed out was its current state of affairs. Some of these funds could be used for providing much needed community and social support services in addition to the built house.
It is why the suggestion that more private provision of public goods is the answer is puzzling.
Not only is he self-serving, he is condescending. He conveniently joins the decriminalisation of marijuana bandwagon very concerned about 'showing the world the respect which we have for the Rastafarian movement who have been constructive Afro-Caribbean citizens'.
Perhaps those in Sea Lots come from a different breed; and certainly, he does not see dollar signs for his family and friends.
Mr Aboud's intervention is an unfortunate, naked and hollow attempt at demanding a further transfer of wealth to the very elites he chastises—a process that began in the late 1980s or known through much of our history.
We have seen that such an unholy alliance between business and political regimes does not serve the public good. It enriches a few and punishes the majority of the population through austerity when times get harder.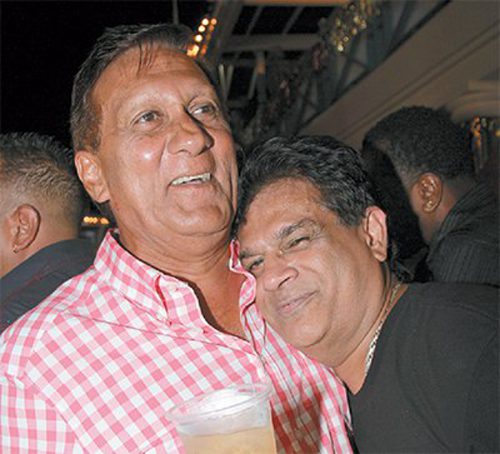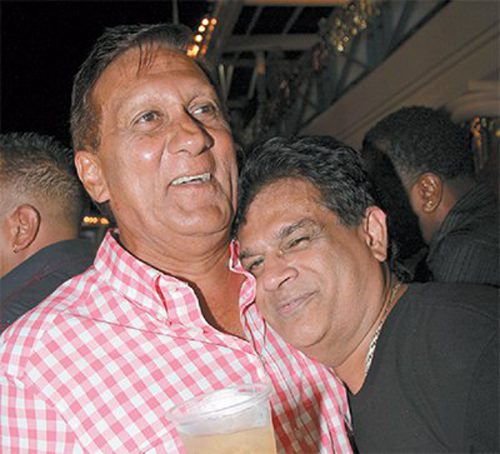 The population does not need these hollow and myopic expressions of concern. What we need to begin addressing our social ills is reprioritising of the public interest through a complete transformation of our political system from below.
It is only then we can really address poor public services, and the ridiculous unequal distribution of resources that is causing more harm than good.
Editor's Note: Click HERE to read Gregory Aboud's 'Silence of the Elites' column.