Almost 48 hours on, Trinidad and Tobago citizens remain transfixed to their devices, awestruck by the unfolding drama; the unmitigated gall, unmistakable geopolitical confusion, botched cover-up and uncertain consequences after a man's remarkable bravery in the face of terrifying power.
Our neighbours are in unprecedented territory now.
So what next? Civil war? Will the dishonest man of the house accept amnesty and vacate? Would the 'usurper' try to hold on to power and ignore the audacious, public challenge to his authority?
But enough of Inspector Wayne Mystar's 'Ruby Tuesday' surprise on Beyond The Tape…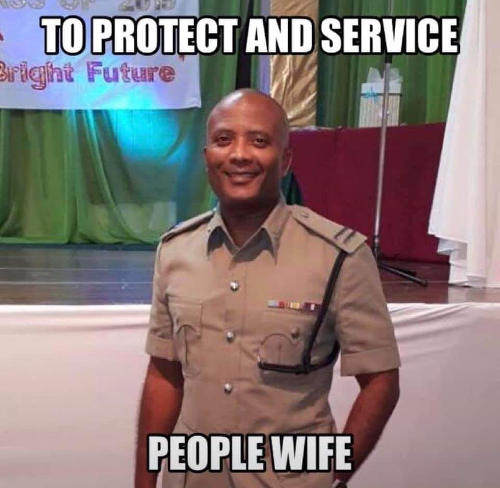 There is quite a bit of action in neighbouring Venezuela too, where a difference of opinion between president Nicholás Maduro and National Assembly leader Juan Guaidó has caused a bit of a kerfuffle. Both men, you see, are claiming to be in charge of a country so broken that citizens would probably risk leaving there by raft… to get to Haiti!
And that's to say nothing of the curious interest in their affairs by the United States government—or, as Maduro refers to his North American counterparts, the 'coup-mongering, interventionist gringo empire'.
To help explain the crisis and, more pertinently, its potential impact on the two island republic, CNC3 welcomed Foreign Affairs Minister Dennis Moses to its set last night.
What happened, host Akash Samaroo wanted to know, at yesterday's emergency Caricom meeting on the Venezuela crisis?
Moses opened with: "it is appropriate, before responding to your question in a direct way, to, from the outset, express my appreciation, and the appreciation of my government…" One minute and 22 seconds later, he finally clarified what he was rambling about: "… a pleasant good evening to the public of Trinidad and Tobago."
It was almost certainly the longest salutation in the history of television. To put it another way, if Mr Live Wire had to risk small talk with Moses at work, he was asking for VSEP one time!
It might be less traumatic to take a fizzy drink from Bill Cosby than to have the Foreign Affairs Minister tell you about his weekend at the water cooler.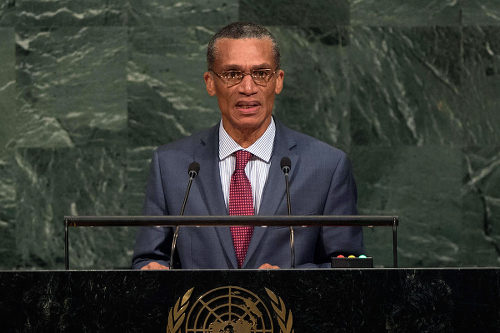 Almost by default, Tabaquite MP Suruj Rambachan, who was also on the CNC3 set, became the sharpest political mind in the room. And that's saying something.
Rambachan usually isn't the smartest person in his own house—and that's even when his wife and children are out!
Still, to be fair to Moses, there are situations where his garrulous grandiloquence could be useful. He might have been the perfect person to deal with a tip off on inappropriate trespassing by that irate caller on Beyond The Tape, for instance.
Moses: I assure you that I operate in a mature, responsible, well thought-out manner… I do not run a vikey vie business… This narrative that seeks to dovetail and build stories into a laid out, pesage landscape, is not one that I don't take umbrage with…
It is not a question of whether knowing Ruby puts me into a negative light. I am one who attaches himself and believes firmly in the rule of matrimony; but also in the need to have good neighbourly relations with public servants in my area and beyond.
Non-interference, non-intervention; everything must be based on principles, democratic principles. And I cannot see myself aligning myself and taking a position that is parochial and short term, and risk replacing a situation that risks being not sustainable with something worse than the one that is deemed to be changed…
I believe, if I may be so forward as to quote, that it was the Honourable Dexter "Blaxx" Stewart who said 'gyul no have no owner'…
Caller: Steups. Mister man, just tell me if you're still with my wife or not please!