Without warning, the shiny car cut across my vehicle and shot into the sole vacant parking spot. What the hell?! Don't say you didn't see me waiting for that park!
I honked my horn, furious. The driver didn't even pretend to be apologetic. He glanced casually over his shoulder in my direction, as if he didn't recognise my annoyance; and then he smirked.
So I walked over to the driver's door. And then I shot him.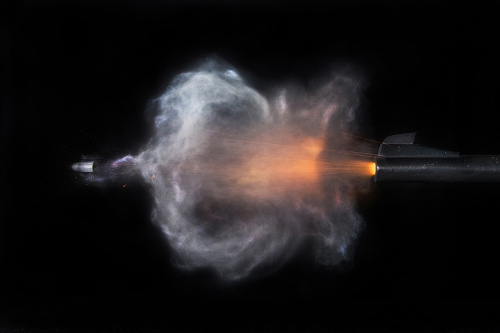 I shot him because he was wrong and I was right; but also because it didn't matter. I shot him because the system didn't protect me and didn't care to; because there was nobody to give me justice.
I shot him because he provoked me; because he made me feel small. I shot him because I'm no punk. Because maybe he might have done the same to me. Maybe.
I shot him because he must have expected a reaction and it was my right to give him one. I shot him because I had a gun. I shot him because I could probably get away with it. Probably.
Did anyone see? What if someone did? Do I now have to silence a snitch?
Maybe I shouldn't shoot him. Maybe the shot wouldn't mean this is all over.
Maybe his friends and family would find out. Or my mother and daughter would discover it and feel sick.
Maybe my friends would be disappointed; and my enemies would judge.
Maybe his life costs more than a parking spot. Maybe my future is worth more than one angry moment.
I'm still angry. I'm angry at him for being an ass. But I'm also angry at myself for being so angry; for letting emotions take me to the brink of insanity.
The bullet won't make me feel like more of a man. It won't make him a better person. It won't right my wrong. It won't get me that parking spot.
Think. Don't shoot.
Editor's Note: This short story was a work of fiction meant to urge readers to think before the act and to reject the notion that violence ever makes things better.