Official statistics is not a negotiation game, it affects the reality of people's everyday lives. The cavalier televised response of MP Suruj Rambachan—"If you say 41%, I say 75%, you could say 60%"—in attempting to justify his claim that 75% of Trinidadians work for less than TT$6,000 per month is galling.
This is not how national statistics work. The importance and availability of timely reliable statistics on our socio-economic life cannot be overstated. It affects our public policies on housing affordability, income and wealth inequality, cost of living, education and health funding and our immigration policy. It even affects our electoral boundaries.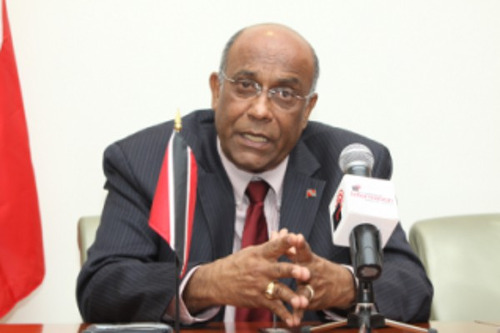 It is sad to witness an experienced member of parliament incite the nation with data he originally and incorrectly claimed to be from CSO, our official statistics provider. No apology was forthcoming.
It is equally sad that Dr Roger Hosein, in the same discussion—identifying that MP Rambachan treated a 32% non-response as part of his calculation of the 75% figure—failed to connect his own dots to explain Rambachan's folly. He lamented the ability of lower income persons to purchase branded items at high prices, yet was ambivalent about the way that the 32% should be treated.
The bald fact is that we, as a people, under-state our incomes. Jong-Doo Park, of the World Bank, in a 1980 document discussing our national income distribution categorically said, 'most households under-reported their incomes'.
Park demonstrated that the best reconciliation of the 1980 survey data was only equal to 60% of private consumption recorded in the National Accounts. We only need to ask Susan Francois about the suspicious large unaccounted flows of cash or take a drive around our country to understand that this may have even worsened. Poor people remained poor while our foreign reserves were plundered.
Dr Hosein introduced the issue of declining 'real' income over the 2008 – 2016 and our declining productivity but ignores that the CSO does not use the survey quoted by MP Rambachan for those purposes. Dr Hosein did not even pause to identify that his quoted time period largely reflects the timing of the administration in which MP Rambachan served (2010-2015) during which there was an extraordinary rise in national income.
MP Rambachan's appalling lack of economic understanding relative to productivity and minimum wages was eventually too much for Dr Hosein, who refused to commit to the suggestion of an increase of minimum wages to TT$18-TT$20 without further research.
This unwitting display of ignorance coupled with a lack of cojones on the other hand demonstrates why our nation cannot progress. We treat the pointed reprimands of the IMF on our lack of support for an autonomous CSO as 'water off of ducks' backs'.
This is why our Petrotrin discussions were ill-informed. Data and evidence are not the foundation of our development policies nor do we use them to evaluate progress. We play politics with the lives of ordinary citizens while preying on them.