Trinidadians are amazing people. Glorifying each raid led by Commissioner of Police Gary Griffith, we ignore his 21 November prophecy, in Chaguanas, of 100,000 new criminals in the next five years.
"It is really important for us… to look at secondary crime prevention… If we do not deal with this situation now, in years to come we will be outnumbered because of what we are seeing with certain young persons in society."
Speaking about gang leaders, he said: "they are looking up at these individuals […] seeing them as the Robin Hoods…"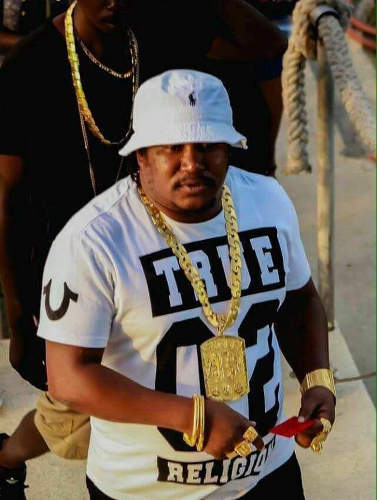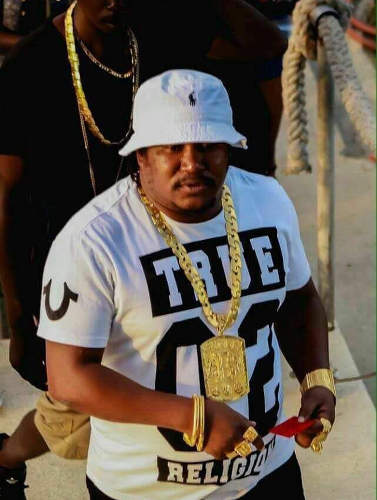 In this, he echoes columnist Raffique Shah's 2011 declaration that "we simply do not have the manpower to deal with what we are up against… even if they rotate their crime clampdowns, they face mission impossible."
In other words, we may win battles but stand a very good chance of losing the war.
This is the context for the 12-year old's November threat to murder Griffith. We pooh-pooh it but it is not a child's fantasy. We miss the link between this act and the murders of Sean Luke and Amy Emily Annamuthodo and Akiel Chambers, even as we mourn ritualistically Joash Pantin.
What do they have in common? A harsh uncaring society that subjects them to random acts of violence, setting up mental health problems for the child-survivors.
The chaos does not begin with murder; it is the result of decades of underinvestment in neighbourhoods where schools, health facilities and social services limp. Every day is brutal.
Quick to celebrate those who succeed, like Christian Birchwood who graduated from The UTT with an engineering degree, we ignore Christian's words: "… stigma attached to the area leads them to be treated in a particular manner on a larger scale."
Doubly cursed is their lot in life. 'Study and do well' does not result in success if you live in these parts.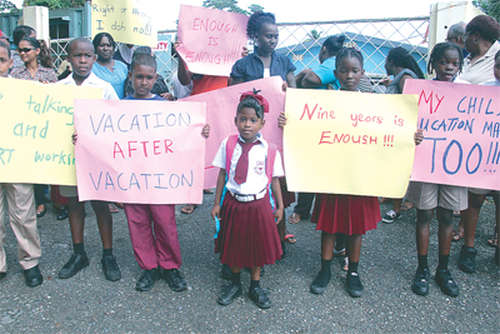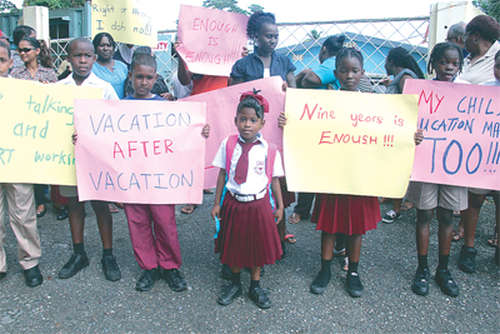 We promote overcoming the odds as a personal responsibility instead of trying to bring structural change in those environments. This structural inequity condemns many to never have the chance to live normal lives.
Children's lives are a mirror of adult life: the economic woes of the 1970's gave us absentee parents and the barrel children, who became the fathers and mothers of today's criminals. The rise of single parenting and the need for parents to work shift labour reduce the parental ability to monitor, allowing gangs to become attractive.
Our children witness suffering, injury and death, responding with grief and fear. This leads to them developing hardened shells to protect against further hurt feelings. Their rage is primitive as the victim becomes the victimiser spreading the damage all around.
We shatter their values and connection to the chain of humanity, so they adopt a cold, uncaring and tough exterior and are unable to pay attention to details in schools. They underperform in school and we call them 'duncey', but they are not.
Parents work out their conflicts in front of the children with all the raw language and men beat women. This creates a sense of instability and impotence. The children then cover it up with bravado and become hardened to feelings.
Their mental health issues are more than depression or anxiety. They have deep hatred for self and suffer a profound loss of trust in both their own community and our nation.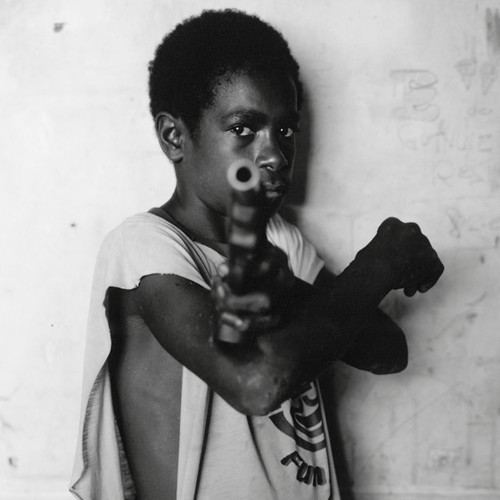 "If you do not care for me, I do not care for you" becomes their mantra. We then characterise them as 'animals' socially immoral, inherently violent, yet fail to address their trauma.
Preventing violence against our children and around our children is an important social goal. Effective social policy saves lives. We need to reconceptualise our guidance officers' work in the schools and reach out to parents. We need to provide meals, primary health care and better resources in schools. What is at stake is the well-being of our next generation.
Will we step up? Or will we barricade ourselves and hope for the best?
Reducing the pain of everyday living for our children will pay great dividends. Gary Griffith and Raffique Shah have both told us that being the biggest bad john in town cannot still the coming storm.
Only we can if we choose to intervene and help our less fortunate families. Will we?