Standing at just 5 foot tall, Five Rivers Secondary striker Mia Mitchell has football in her blood, as she follows in the footsteps of her father, Devon Mitchell, and uncle, Carlyle Mitchell, who were both Trinidad and Tobago national players.
Mia helped Five Rivers to the 2018 Girls East Zone Intercol title and she took time to talk one-on-one with Wired868: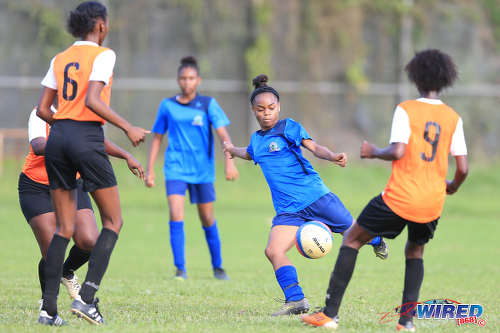 What is your date of birth?
20 November 2002
What is your hometown?

Arima
What led you to football?
My father Devon Mitchell, who played with San Juan Jabloteh and the Trinidad and Tobago National Team as well as my uncle Carlyle Mitchell, who also played for the National Team.
I started playing for Five Rivers at 14 and I also play for St Augustine FC. I usually train three days a week. I tried out for the National Under-16 team in 2017 but I was not selected.
What do you do in your spare time?
I listen to music.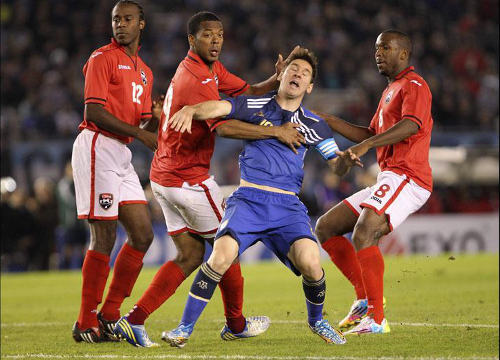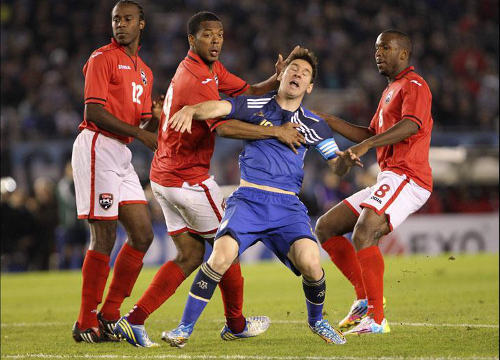 How would you describe yourself as a person?
I am a tomboy. I am a bit rough as well since I usually play football games with boys in the area.
What is something most people do not know about you?
I run competitively for my school and I also used to play hockey
What do you hope to do when you finish school?
When I finish school, I want to go further in football. My dream is to one day play for the National Team. In terms of studies, I would either like to study Languages or be a flight attendant.
What would be success for you as a player?
Success for me as a player would be getting a scholarship and travelling the world to play football games.
Who was your most important coach?
My most important coach is Desiree Sarjeant, my current coach. She motivates me the most; she pushes me and always encourages me to do better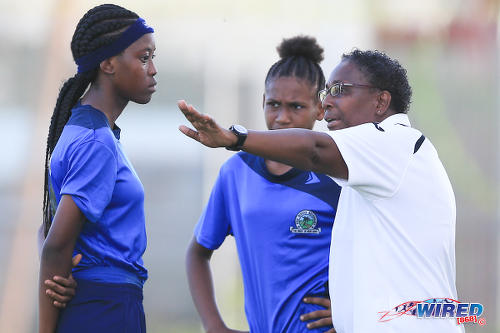 What makes you stand out as a player?
My drive and my determination to score at all times
Who is your favourite player and why?
My favourite player is Eden Hazard because he's strong on the ball and I like his competitiveness. My favourite team is Chelsea.
What was your best moment in football so far and what was your worst?
I enjoy all my time playing football but my best moment was a game against St Augustine [Secondary] when I scored five goals. My worst was in the [East Zone Intercol] final against Valencia when I threw away a goal in front of the post.
What would you say to young aspiring footballers?
I would tell them to keep pushing themselves, train regularly and never give up. I think a good football player must have a positive attitude and be disciplined.