"I do not like to talk plenty before a game since I may get too hyper and lose focus. So staying to myself and not talking much helps me to stay focused going into a game."
Versatile Carapichaima Secondary attacker Josiah "Jojo" King points to steely determination as his strongest asset. Creative and a clever dribbler, he is no slouch on the ball either.
King, the Secondary Schools Football League (SSFL) September Player of the Month, sat down to talk one on one with Wired868: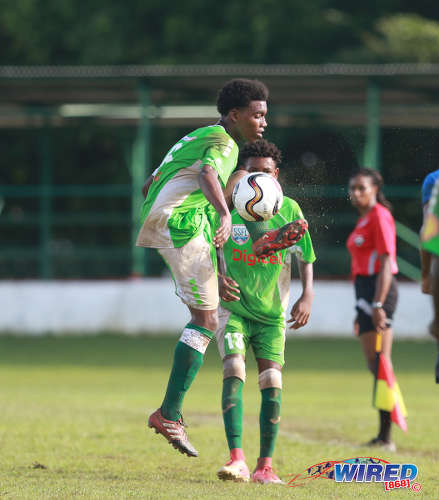 What is your date of birth?
15th April 2001.

What is your hometown? 
Couva.
What makes you stand out as a player?
Determination! I am very determined; I always take my training seriously. I am a good passer of the ball, I have a really good shooting technique.
Who were your most important coaches and why?
From an early age of five, my dad, Billy King, always carried us out to do 'boy things' out on the field. He started off my brothers and me in football, although he never really played.
Most of my football background comes from my mother's side of the family as my grandparents along with my cousins are heavily involved in the game. However, my mom was not as much as into it as my dad. He pushed us. I then attended Mr McKassie's academy where I was [further] encouraged to play football.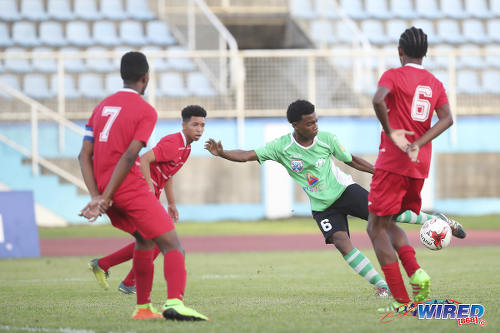 [Carapichaima East] coach Randolph Boyce has been my coach for the last five years and he pushes me a lot to excel and achieve my full potential. He is very tactical in that he knows how to teach the game of football so that you understand every aspect of it. Also, he is very strict. If you need to be pulled up on, then he will most definitely do it.
Who is your favourite player? 
Lionel Messi. He is a complete player—he can pass, dribble, shoot and is a team player. Barcelona is my favourite team. I like the unity that they have and how the move the ball around a lot and play like a team, with little to no arguments. I enjoy watching their 'tiki taka' passing.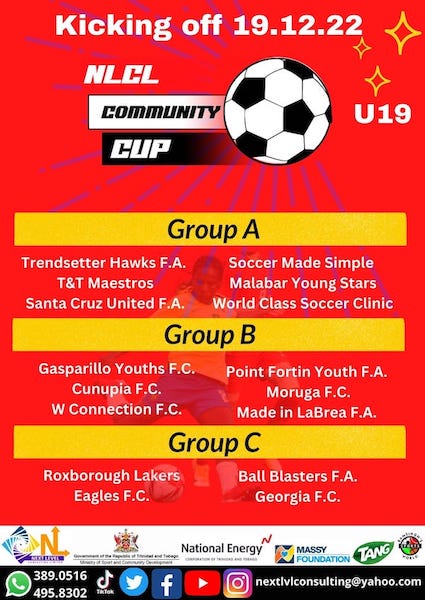 What do you enjoy doing in your free time?
I enjoy playing video games such FIFA and Pogsy. I also do some form of training like jogging or I would "sweat" with my brothers right in my community. I do not like liming.
How would you describe yourself as a person?
I am a talkative and fun person. I am protective when it comes to my friends and family. I do not like to see injustice prevailing, so I will try my best to help out persons who I see are being unjustly treated. Also, I am very determined, especially in football.
What is something most people do not know about you? 
I have been playing pan for the past seven years along with my two other siblings, Elijah (eldest) and Daniel (youngest), with the NGC Couva Joylanders. It is a medium band. We played at Panaroma but did not win anything. We also participated in the Trinidad and Tobago Music Festival back in 2013 and placed third.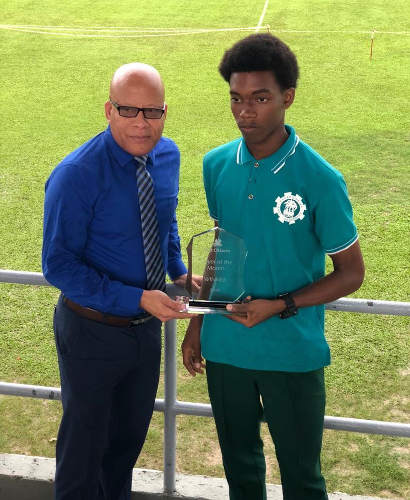 What was your best moment in football so far? 
My best moment was when I scored the winning goal against St Augustine at a critical moment in this year's SSFL—on 26th September 2018. We won 4-3.
And your worst moment?
My worst moment was back in 2017 in the National Intercol semifinals when we lost against Shiva Boys College in a penalty shoot-out at the Ato Boldon Stadium. We missed three of our five penalties and lost 5-2.
How do you prepare yourself for an important game?
I pray a lot. I do not like to talk plenty before a game since I may get too hyper and lose focus. So staying to myself and not talking much helps me to stay focused going into a game.
What is your target for the season?
We finished [the Premier Division] in fourth place, so winning the National Intercol would be success for me. I want to help my team to make it as far as possible. Also, I would like to score the most goals in the National Intercol.
What do you hope to do when you finish school? 
I hope to get a scholarship to a university abroad and further my education. I want to make it big in football too. I would like to become a pro footballer and play for Manchester City or Chelsea or my favourite team, Barcelona. But preferably 'Man City' as it is an English-speaking team.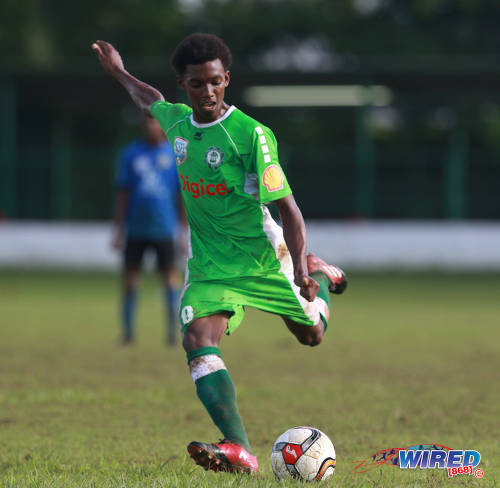 Do you consider yourself a role model?
To some, maybe. Not all. Some may not like me but I think my playing style, my ability to converse with people on and off the field, and the fact that I'm an attentive listener; I believe those things make me a role model to others.
What advice would you give to young players?
Put God first. Pray a lot and work hard for what you want to achieve. Consistency and persistence is key as you must never give up, although sometimes it may get hard. If you really want it, then you have to work hard to achieve it.
Keep your focus although others may talk about you and put you down. Never allow that to get in the way of what you want in life.