Pleasantville Secondary will represent the Secondary Schools Football League (SSFL) South Zone in the 2018 Shell/First Citizens Bank Big 5 competition, which carries the potential for promotion to next season's Premier Division competition.
Pleasantville open their campaign from 3:30pm today against Holy Cross College at the Mannie Ramjohn Stadium in Marabella. Malick Secondary and Chaguanas North Secondary played to a 3-3 draw yesterday while the Tobago representative—either Speyside High School or Mason Hall Secondary—will be confirmed this weekend.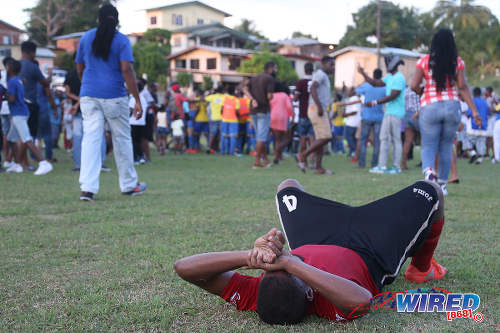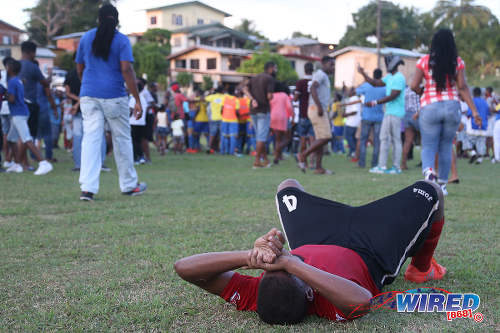 The top three schools from that quintet will match wits with the likes of Presentation College (San Fernando) and San Juan North Secondary, live on SportsMax, in the Premier Division next year.
However, Moruga Secondary are still scratching their heads as to why Pleasantville got that honour ahead of their own school, after a controversial ruling by the SSFL executive, on 17 October, regarding the eligibility of Pleasantville Secondary goalkeeper Raheem Lee.
Lee kept two clean sheets when Pleasantville met Moruga on 18 September and 5 October, as the former team won handsomely by an eight goal aggregate score.

However, Moruga, who finished in second place and nine points behind Pleasantville, were convinced that the results should not have been allowed to stand since, they contend, the goalkeeper ran afoul of Credentials Committee rules.
Lee, who is a Form Six student at Pleasantville, has three O'level subjects and one Caribbean Vocational Qualification (CVQ) subject. But Rule 5 (c) of the SSFL Rules of the Credentials Committee states: "For a Form 6 entry: Players must have attained FOUR (4) or more Ordinary Level passes at Grades I, II or III at CSEC or A, B or C at GCE."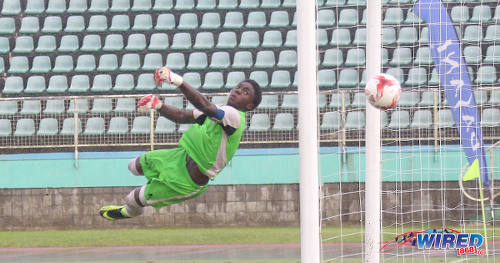 "The Credential Committee ruling is quite clear; he must have a minimum of four O'level subjects," Moruga technical staff member Auldwin Toussaint told Wired868. "They never said anything about CVQ. We sent a letter to the Credentials Committee of the Secondary Schools Football League, informing them that that it has come to our attention that Lee does not have four O'level subjects."
The SSFL's response, which came two days later, was brief.
"Please be informed that Raheem Lee (student of Pleasantville Secondary) has the necessary qualifications to be in Lower Six," stated SSFL general secretary Azaad Khan. "He also has the necessary approval from the Ministry of Education."
Toussaint, a former Moruga school football captain, said he was confused by Khan's letter.
"After we got the email from Khan, I contacted the SSFL office and I told them that that is not what we were asking," said Toussaint. "But to date, nobody has contacted us again. We are asking if he qualifies to play football!
"[…] We have no problem with the boy being in Form Six. That's not a problem for us. All we want to know, based on the Credential Committee ruling, does he fit the criteria?"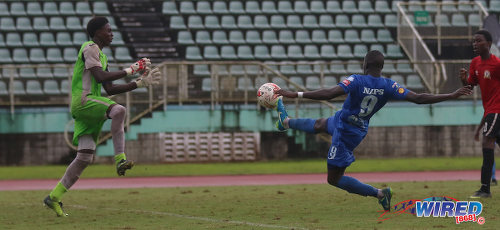 The SSFL's Credentials Committee rules mentions CVQ just once; and that is with respect to a Form Five Transfer repeat, which does not apply to Lee.
The Caribbean Examinations Council (CXC)—as mandated by the Council for Human and Social Development (COHSOD) XV—is the awarding body of the CVQ to students in secondary schools throughout the region. CXC's prime responsibility is quality assurance of CVQ programmes and performs no evaluation function for CVQ.
However, Khan told Wired868 that Lee's CVQ pass was adjudged to be the equivalent of a CSEC pass.
"We allow CVQ, in our rules that is allowed," said the SSFL executive member. "CVQ is recognised as a subject, [so] he has the qualifications to play. Our requirements are four passes and he has the four."
Crucially, Khan and the Credential Committee do have the safety net of Rule 13 in their bylaws, which states: "where these rules are silent, the Committee, at its absolute discretion shall rule."
Ironically, the SSFL used Rule 13 to arrive at a different result in the case of Arima North Secondary, who were stripped of 15 points—on 10 October 2018—for the illegal registration of Josiah Joseph and brothers Leandro and Leonardo Da Costa.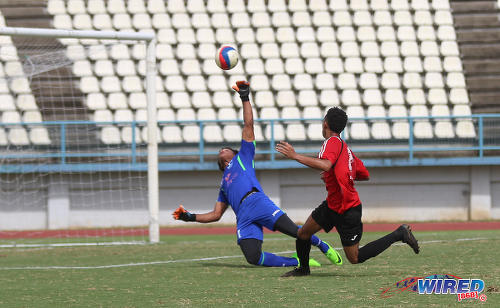 The three players were transferred into Arima North Secondary for the new academic year with only one CSEC pass each to their name. Joseph is a former Success Laventille student while the brothers came from Arima Government Secondary. All were placed into Form Four.
Rule 4 of the Credential Committee's bylaws states that Form Five Transfer Repeats must have a minimum of two CSEC passes. And, after Holy Cross lodged a protest, the SSFL declared, using Rule 13, that Arima North violated the spirit of the law, although its bylaws was silent on their creative transfer.
It is ironic, then, that Pleasantville and Holy Cross would face each other in their respective bids for a Premier Division spot.
Toussaint insisted Moruga have not conceded yet. But, for now, it is Pleasantville who will continue to chase schoolboy glory in the Big 5 competition.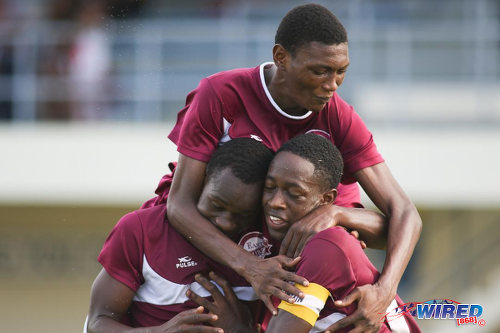 Boys' Big Five results
(Wednesday 24 October)
Malick Secondary 3, Chaguanas North Secondary 3 at St Mary's College.
Upcoming fixtures
(Thursday 25 October)
Pleasantville Secondary vs Holy Cross College, 3:30pm, Mannie Ramjohn Stadium;
Speyside/Mason Hall are on a bye
(Tuesday 30 October)
Holy Cross College vs Chaguanas North Secondary, 3:30pm, Larry Gomes Stadium;
Malick Secondary vs Speyside/Mason Hall, 3:30pm, St Mary's College;
Pleasantville are on a bye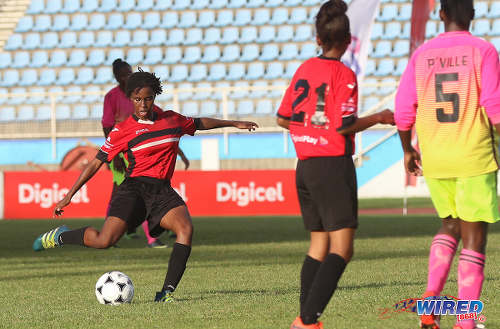 Girls' Big Five fixtures
(Thursday 25 October)
Bishop Anstey POS vs Carapichaima East Secondary, Girls Quarters, 3:30pm, QRC;
(Sunday 28 October)
Signal Hill Secondary vs Five Rivers Sec/Bishop Anstey East, Girls Semis, 3:30pm, Tobago;
Pleasantville Secondary vs Bishop POS/Carapichaima East, Girls Semis, 3:30pm, Mannie Ramjohn Stadium.