The Trinidad and Tobago National Under-20 Team, which has not kicked a ball in over a month, must topple the United States to have any chance at qualifying for the Poland 2019 FIFA Under-20 World Cup.
The young Soca Warriors, who were not among Concacaf's six seeded under-20 teams, were drawn today with hosts USA, Puerto Rico, Suriname, the US Virgin Islands and St Vincent and the Grenadines. Trinidad and Tobago open their campaign on 1 November against St Vincent and the Grenadines.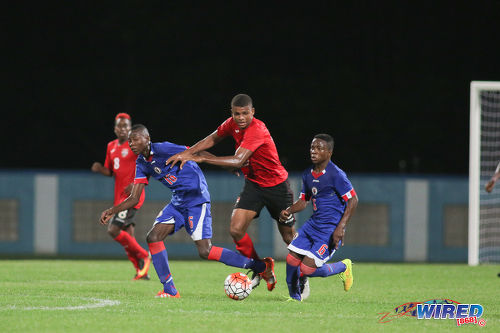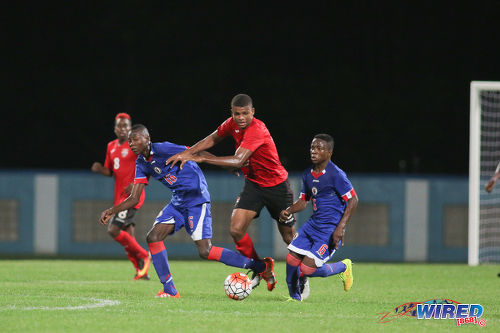 Only the group winners advance to the next round, where four from the six competing teams will go on to the World Cup. The confederation's under-20 competition, which will be staged at the IMG Academy in Bradenton, Florida, will also decide the qualifiers for the 2019 Pan American Games men's football tournament in Lima, Peru.
Concacaf's six seeded under-20 teams, according to a new ranking system, are—in order—the United States, Mexico, Honduras, Panama, Costa Rica and El Salvador. Trinidad and Tobago are ranked ninth in the confederation behind fellow Caribbean outfit, Cuba, who are seventh.
The National Under-20 Team have not trained since they returned from Central American and Caribbean (CAC) Games in August and coach Russell Latapy blamed their inactivity on unpaid salaries from the Trinidad and Tobago Football Association (TTFA) and, in particular, the perceived disrespect shown to the staff by president David John-Williams.

[dfp-ad]
Concacaf Under-20 Championship
(Group A)
United States, Trinidad and Tobago, Suriname, Puerto Rico, St Vincent and the Grenadines, US Virgin Islands.