St Ann's Rangers bounced back from a humiliating 10-0 loss to Defence Force last Wednesday, as they edged Point Fortin Civic 1-0 this afternoon in Pro League action at the Larry Gomes Stadium in Malabar.
Young winger Rondell Austin got Rangers' sole item—their first of the season after 270 minutes of football—but rookie coach Dave Quamina credited their change of fortune to veteran attacker Kerry Baptiste, who debuted for the struggling club yesterday. The result saw Rangers jump from the bottom of the 10-team standings to sixth.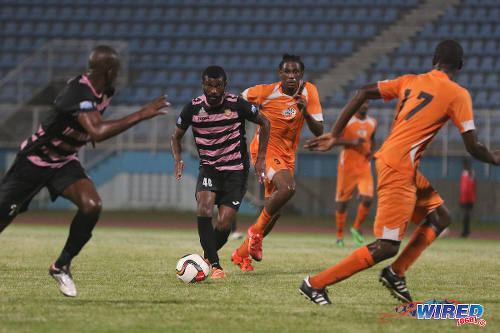 "Kerry Baptiste was the difference today," said Quamina, who claimed that the majority of his squad is under-21 and were in dire need of know-how. "He didn't score but he had had a man of the match performance as a false nine…
"In football if you get 10 goals in a game, it would shake anybody's confidence—even if you are Pep Guardiola. But we didn't do anything differently; we just brought in one individual…"
[dfp-ad]
Baptiste is the Pro League's second all-time leading scorer—before Defence Force striker Devorn Jorsling—and has won titles at San Juan Jabloteh, Joe Public, Central FC and North East Stars.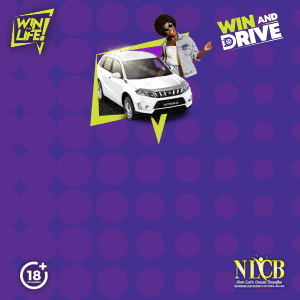 The versatile attacker started the season with Central and helped the "Couva Sharks" to the First Citizens Cup but opted to leave the Couva-based club for Rangers last week.
"Kerry Baptiste is a legend in the League [and] when the youngsters saw Kerry, everybody whose chin was down got a lift one time," said Quamina. "I won't say we turned a corner but we are better… It felt good [to get my first Pro League win as a coach] but I knew the team would come up trumps eventually.
"[…] It is a process. But Rangers are still the weakest team in the league and we need time."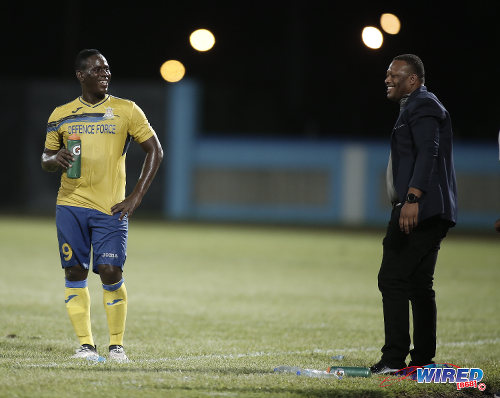 The Malabar fixture was the only Pro League match played today, as a double header carded for the Hasely Crawford Stadium in Port of Spain was postponed due to safety concerns in the wake of Tuesday evening's earthquake.
The Pro League resumes on Friday when San Juan Jabloteh tackles Club Sando and Defence Force and W Connection clash in a double header at the Ato Boldon Stadium from 6pm.
Pro League results
(Tuesday 21 August)
Central FC 0, San Juan Jabloteh 3 (Jomoul Francois 9, 16, Dillon Jagessar 53) at Ato Boldon Stadium;
W Connection 2 (Marcus Joseph 56, Kadeem Corbin 66), Club Sando 0 at Ato Boldon Stadium;
(Wednesday 22 August)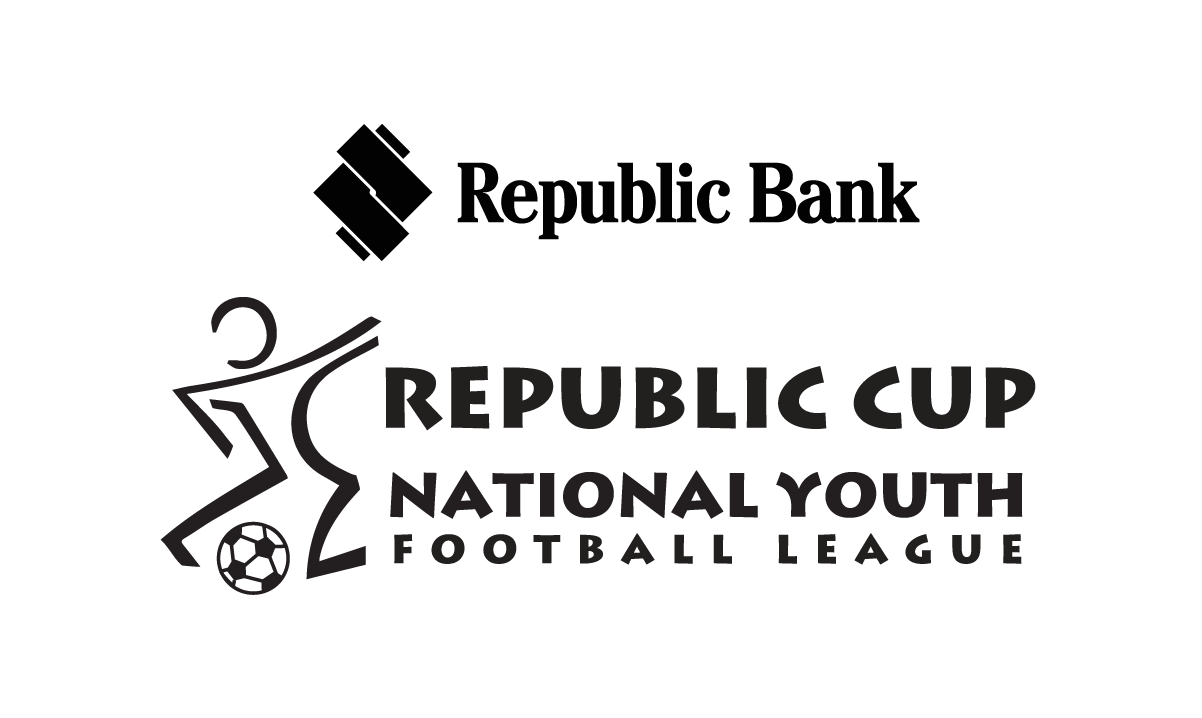 St Ann's Rangers 1 (Rondell Austin 69), Point Fortin Civic 0 at Larry Gomes Stadium.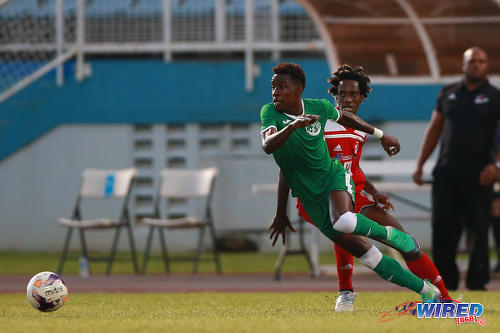 Upcoming fixtures
(Friday 24 August)
San Juan Jabloteh v Club Sando, 6pm, Ato Boldon Stadium;
Defence Force v W Connection, 8pm, Ato Boldon Stadium;
(Saturday 25 August)
North East Stars v St Ann's Rangers, 4pm, Larry Gomes Stadium;
Point Fortin Civic v Police FC, 6pm, Mahaica Oval;
(Sunday 26 August)
Central FC v Morvant Caledonia United, 4pm, Ato Boldon Stadium.