Trinidad and Tobago National Senior Women's record goalscorer Kennya "Yaya" Cordner should rejoin the national fold for the five-team 2018 Caribbean Championships in Jamaica from 25 August to 2 September.
However, there will be no return from former Women Soca Warriors captain Maylee Attin-Johnson or veteran winger Ahkeela Mollon.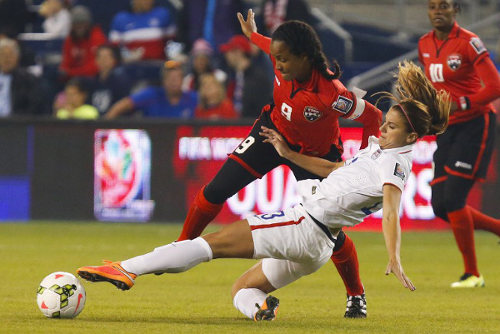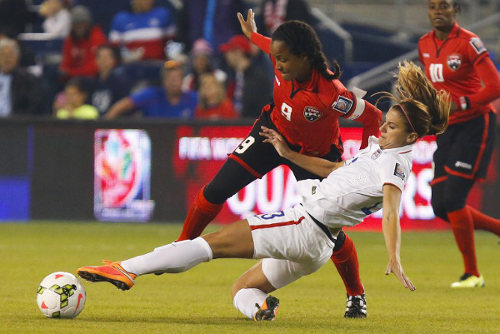 Cordner, Mollon and Attin-Johnson quit the team last year, during the tenure of Italian Carolina Morace, and declined the chance to rejoin the squad under her successor, Jamaal Shabazz.
However, Trinidad and Tobago Football Association (TTFA) technical director and caretaker Women's Team coach Anton Corneal explained that he intends to proceed without Attin-Johnson and Mollon since they did not "show interest" in playing under him.
"Nobody called or made themselves available so I'm going with the players that showed interest," said Corneal. "I'm just a caretaker coach, taking over from the group that was actually training; and then of course people that showed interest and would like to be part of it […] like Lauryn (Hutchinson)."
The Women Warriors will be forced to start their title defence without Cordner, though, since their opening CFU match against Cuba on 25 August falls outside the the FIFA international match window.
"We do expect her back [but] she is going to have to wait for the FIFA window," said Corneal. "So she is going to miss the first game but should be there for the other three games."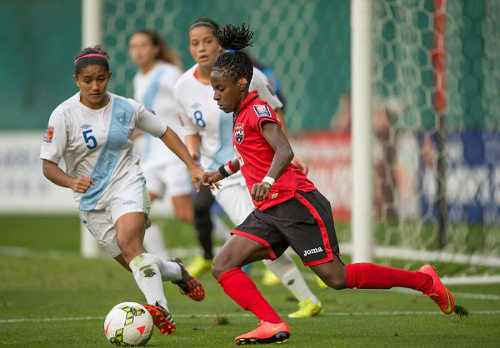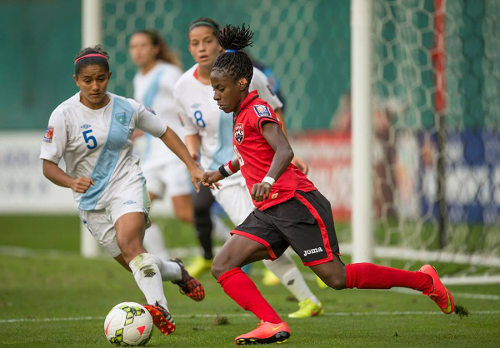 Two members of the current squad who will miss the Caribbean tournament altogether are forward Mariah Shade and defender Rhea Belgrave, who are both injured. Shade scored six times during the earlier qualifying round in May.
"We just found out today that Mariah Shade would not be going, so that puts another twist on it," said Corneal. "[…] I don't know if to say it's a bruised bone. She just started back to jog and it's difficult for her to run and I imagine difficult for her to kick the ball."
[dfp-ad]
The Women Warriors are also facing travel issues, which will see the team travel to Jamaica in three separate groups. Once more, the TTFA was slow to book spots for players although at least they will get to the tournament, which was not the case with the Women's Under-15 Team that was forced to forfeit their Concacaf competition earlier this month after late visa applications by the local football body.
"We have a group of girls that left this morning, three girls," said Corneal. "We have a group that's going to do so on Wednesday and some that may come in on Friday.
"Some had to go through Miami. Some will go directly to Jamaica."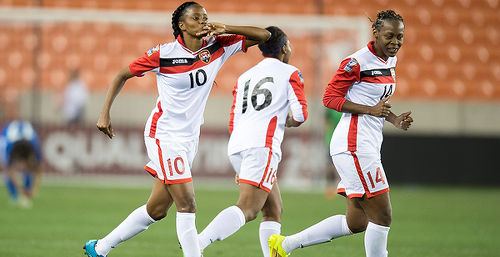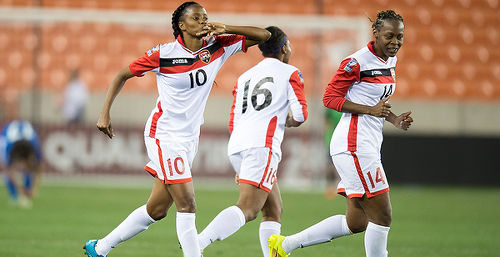 Corneal's preparations were hampered too by the unavailability of key first team players, Jenelle Cunningham, Arin King, Liana Hinds and Naomi Guerra, who returned to North America on personal business over the past two weeks.
"Not having the full team made it very difficult to do a lot of tactical work as a group and I think a lot of that would have to be done in Jamaica," said Corneal.
The Women Warriors will also be without many of their players attached to US universities, since Corneal said he was apprehensive about tearing those players away from their collegiate responsibilities so soon into their seasons.
"It's difficult to ask a player to leave school for eight to 10 days and they started just a week ago," he said. "So that's an issue. It's unfortunate that these are the cards dealt to us but we have got to play the best game possible.
"Some players will have to multi task… they will have to understand the roles and functions of more than one position."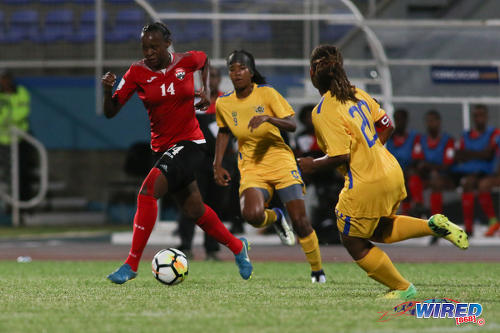 Corneal's appointment as Women's Team coach was not approved by the board, as mandated by the TTFA constitution. However, he said the local football body will make a decision at the end of the Jamaica tournament.
"After this tournament, we will re-visit looking for a coach for this team," he said. "In 15 days' time, we will see who is going to go through with this team long term. Whether it's someone from outside or someone from here, the TTFA will make that decision."
The top three teams from the Caribbean Championship will advance to the Concacaf Final round in October where they will meet hosts United States, Mexico, Canada and two Central America teams.
The eight nations will then be split into two groups of four with the group winners and second-place finishers advancing to the semifinals. The top three teams qualify automatically for the France World Cup while the fourth place finisher will head to a home-and-away intercontinental playoff, with the third-place finisher of CONMEBOL's 2018 Women's Copa America.
The winner of the playoff will qualify for the World Cup.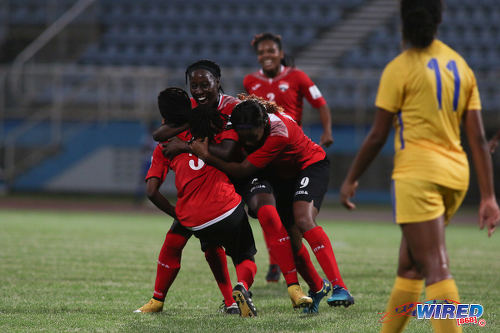 T&T's CFU fixtures
T&T vs Cuba, 25 August, National Stadium, Kingston;
T&T vs Antigua and Barbuda, 29 August, National Stadium, Kingston;
T&T vs Jamaica, 31 August, National Stadium, Kingston;
T&T vs Bermuda, 2 September, National Stadium, Kingston.