The Trinidad and Tobago Boys National Under-14 Team ended their Caribbean Challenge Series adventure yesterday with their fourth successive win, as they downed hosts Curaçao 2-0 in Willemstad to top their group in the developmental tournament.
The national youth team—coached by Stuart Charles-Fevrier and operating under the TTFA's National Elite Development Programme—made light work of relatively unheralded opposition, as they whipped Guyana (8-0), Bonaire (11-1), Aruba (3-1) and then Curaçao respectively.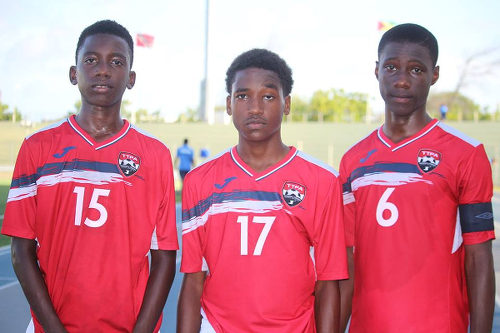 Yesterday, the young Soca Warriors got both items in the first half of their 70 minute affair, as Abdul-Quddoos Hypolite and 2018 struck in the 15th and 16th minutes respectively.
For Gilbert, the goal maintained his hot streak as he was the only Trinidad and Tobago player to score in all four outings there. He finished as his team's joint highest scorer, alongside winger Nathaniel James, with five goals.
Fevrier's other goal getters were: Ja-Shawn Thomas (4), Hypolite and Jaheim Marshall (3), Jaheim Faustin (2), Molik Khan and Joshua Mason (1).

[dfp-ad]
The boys' success contrasted sharply with the Women's National Under-15 Team which was forced to miss this month's Concacaf Championship, after the TTFA failed to secure visas for them to travel.
United States Chargé d'Affaires, Jim McIntyre, put the blame for the misfortune of the women's team on TTFA president David John-Williams.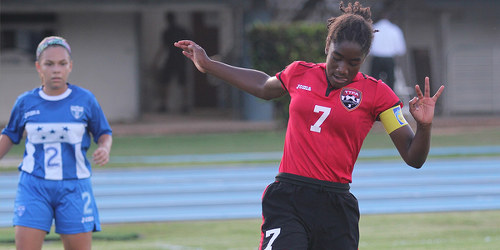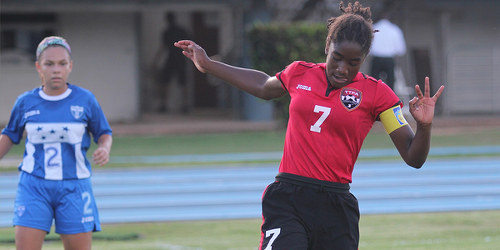 "Your failure to plan is [affecting] promising football (soccer) players from Trinidad and Tobago, who we would welcome playing in the USA," said McIntyre. "[…] I will be blunt. Mr David John-Williams and the TTFA just flat out dropped the ball on the visa process."
John-Williams initially accused McIntyre of an "outright lie" before the local football switched gears and asked to meet the US Embassy to rebuild relations, after their public squabble.