The Trinidad and Tobago Men's National Under-20 Team and Women's National Senior Team got off to losing starts in the 2018 Central American and Caribbean (CAC) Games tonight at the Romelio Martínez Stadium in Barranquilla, Colombia.
The Women Soca Warriors were crushed 5-1 by defending CAC champions, Mexico, in their Group B opener while the Under-20 Men finished with 10 players on the field in a 2-0 loss to Honduras in Group A.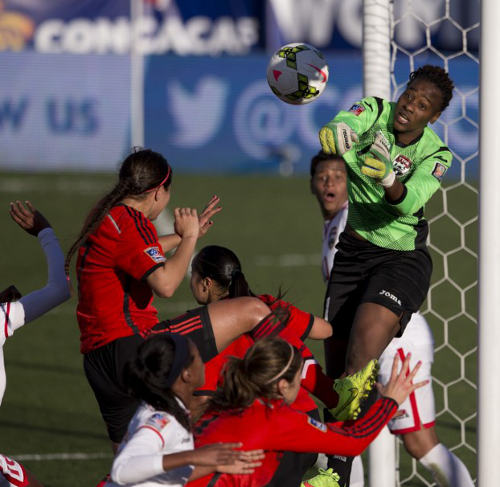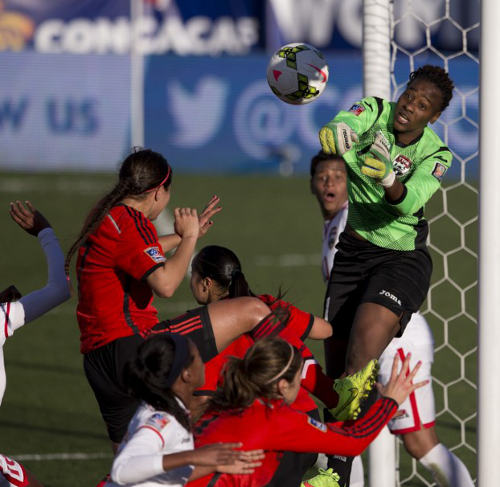 Both teams sunk to the bottom of their respective groups after day one and would hope for a stronger showing on Sunday to keep their hopes of a knockout place alive.
Trinidad and Tobago have only participated in the CAC men's semifinal round on two occasions—in 1974 and 1998—while the Women Warriors did not participate in the inaugural CAC Women's tournament in 2014 and are now making their debuts at this stage.
Women's coach Jamaal Shabazz said he is aiming for a medal at the Games; and they can still get there. Trinidad and Tobago face Nicaragua on Sunday evening and a win would see the two island republic finish second in Group B, due to Haiti's no-show at the competition.

Haiti, who were already eliminated from the France 2019 Women's World Cup qualifying series, failed to send a team to Colombia for the CAC Games, which leaves Group B with just three teams. Nicaragua were awarded a 3-0 win over the Haitians today, in their absence.
In a bizarre twist, though, the Trinidad and Tobago ladies are now bottom of a four-team group, although only three teams showed up. Mexico captain Monica Ocampo led from in front with a double, which paced the North American team to a comprehensive 5-1 win. Utility player Liana Hinds got the consolation goal for T&T, who have an inferior goal difference to the AWOL Haitians at present.
[dfp-ad]
In the men's division, coach Russell Latapy's team conceded twice in the first half before losing captain Triston Hodge to an unspecified injury in the 71st minute and defender Jerrin Jackie to a second bookable offence in the 86th minute.
Hodge was one of three permitted over-aged players in Trinidad and Tobago Men's Under-21 Team along with flanker Jarred Dass and full back Isaiah Garcia. Garcia was an unused substitute—along with his cousin, Judah Garcia—while Dass was replaced by Nickel Orr in the 54th minute.
The U-20 Warriors face Costa Rica on Sunday before closing off the group stage against hosts, Colombia, on 24 July.
Colombia downed Costa Rica 1-0 in the second Men's Under-21 group match today.
Despite being based in South America, Colombia are hosting the CAC Games for the third time this year, while they have two football titles in the 88-year history of the competition.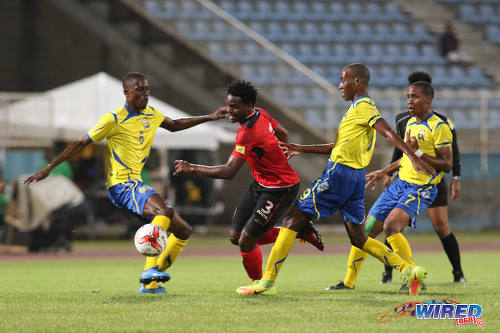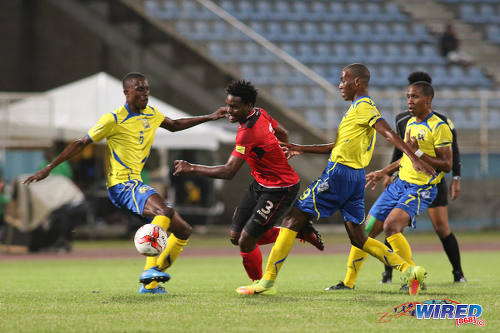 (Men's Under-21 Teams)
Trinidad and Tobago: 1.Denzil Smith (GK), 4.Jerrin Jackie [Red card 86], 17.Jessie Williams, 5.Triston Hodge (captain) (14.Rivaldo Coryat 71), 3.Derron John (12.Darnell Hospedales 44), 8.Kierron Mason, 16.Jodel Brown, 19.Shaqkeem Joseph, 7.Mark Ramdeen, 11.Jarred Dass (13.Nickel Orr 54), 9.Jayden Prowell.
Unused substitutes: 20.Jadel Poon-Lewis (GK), 2.Isaiah Garcia, 6.Isaiah Lee, 10.Judah Garcia, 15.John-Paul Rochford, 18.Ethan Bonaparte.
Coach: Russell Latapy
Honduras: 12.Oscar Reyes (GK); 2.Denil Maldonado (captain), 3.Darwin Diego, 4.Axel Gomez (15.Elizon Rivas 87), 6.Everson Lopez, 9.Patrick Palacios (7.Cristian Calix 46), 10.Carlos Mejia, 14.Sendel Cruz, 16.Jose Garcia, 19.Douglas Martinez, 20.Gerson Chavez (8.Edwin Rodriguez 70).
Unused substitutes: 1.Jordy Castro (GK), 5.Jack Jean Baptiste, 11.Josue Villafranca, 13.Selvin Guevara, 18.Elvis Scott.
Coach: Carlos Tábora
Referee: Bryan Lopez (Guatemala)
CAC Games Men's Under-21 Results
(Friday 20 July)
Honduras 2 (Denil Maldonado 31, Sendel Cruz 41), Trinidad and Tobago 0;
Colombia 1 (Christian Mina 87), Costa Rica 0.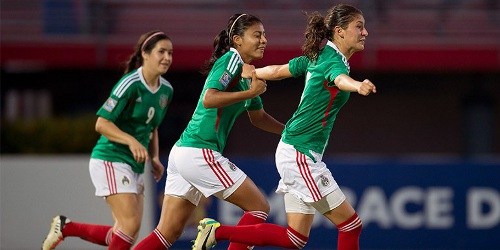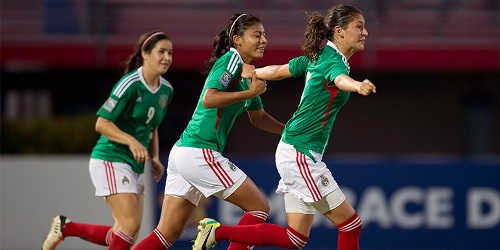 CAC Games Women's Results
Trinidad and Tobago: 1.Kimika Forbes (GK); 2.Ayana Russell, 4.Rhea Belgrave, 5.Arin King, 8.Patrice Superville (12.Summer Arjoon 78), 3.Jenelle Cunningham, 11.Janine Francois, 14.Karyn Forbes, 16.Liana Hinds (19.Aaliyah Prince 90), 10.Tasha St Louis (captain) (15.Kedie Johnson 78), 9.Mariah Shade.
Unused substitutes: 20.Saundra Baron (GK), 6.Natasha St Louis, 7.Jonelle Cato, 13.Natisha John, 17.Afiyah Cornwall, 18.Naomi Guerra.
Coach: Jamaal Shabazz
Mexico: 1.Aurora Santiago (GK), 2.Vaitiare Robles, 3.Christina Murillo, 6.Nancy Antonio, 7.Lydia Rangel, 9.Veronica Corral, 10.Yamile Franco, 11.Monica Ocampo (captain) (19.Katlyn Johnson 59), 13.Jocely Orejel (5.Greta Espinoza 84), 16.Cristina Ferral, 17.Maria Sanchez (20.Christian Jaramillo 71),,
Unused substitutes: 12.Bianca Henninger (GK), 18.Monica Monsivais (GK), 4.Rebeca Bernal, 8.Karla Nieto, 14.Clarissa Robles, 15.Esmeralda Verdugo,
Coach: Roberto Medina
Referee: Sandra Benitez (El Salvador)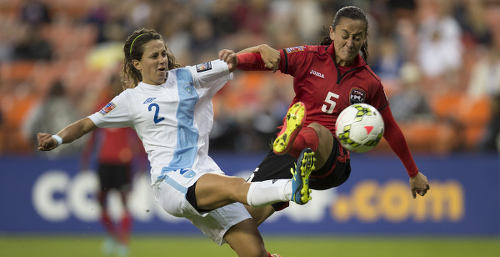 CAC Games Women's Results
Mexico 5 (Monica Ocampo 20, 53, Veronica Corral 54, Katlyn Johnson 66, Vaitiare Robles 70), Trinidad and Tobago 1 (Liana Hinds 57);
Nicaragua 3, Haiti 0.
*—Nicaragua awarded a 3-0 result after Haiti forfeited the match.