Newly promoted outfit, RSSR, took their first major scalp in the Trinidad and Tobago Super League (TTSL) League One competition this evening, as the team from Port of Spain South and Laventille West stunned 2016 TTSL champions and 2017 runners-up, FC Santa Rosa, 2-1 at the St Mary's College Ground in Serpentine Road.
It might be the longest comeback in domestic football history. RSSR trailed 1-0 on Saturday 1 July, only for a torrential downpour to force both teams off the field.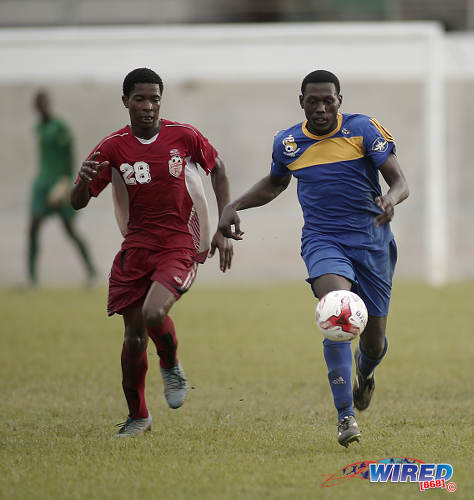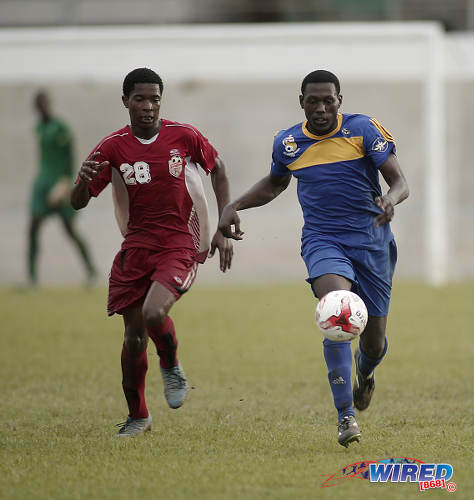 Two and a half weeks later, they met Rosa again with just 35 minutes left in the contest. And, in a three minute spell, RSSR struck twice for only their second win of the season on match day six.
"We had nothing to lose because we came into the game a goal down," Streete told Wired868. "I told the guys we are trying to win a 35-minute game and they bought into it on the training ground. I changed my positional tactics and attacked with six players and defended with four; and it worked."
RSSR were forced to make two changes at the start of the truncated affair, as star midfielder Corey Isaacs picked up an ankle injury since the teams last met while Keron Alexander was sanctioned for disciplinary problems.

"Keron is an important player but he was absent from training last night; and I don't play guys who don't attend my last training session," said Streete, a former Pro League coach with St Ann's Rangers and Club Sando. "I think my stance paid off because it shows the other players the seriousness with what we are doing. "Remember these are young men from on the block in the Beetham, so it is important to give them that discipline."
After initially struggling to settle, Nathan Cadore pulled RSSR level in the 78th minute with a header off a corner kick. And, three minutes later, Ishmael Sawyer snatched an unlikely winner off an assist from key forward Jovon Vincent.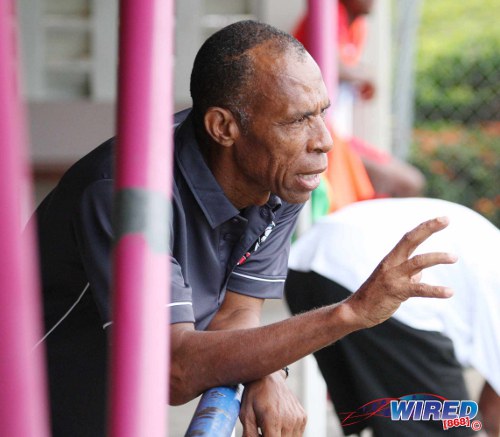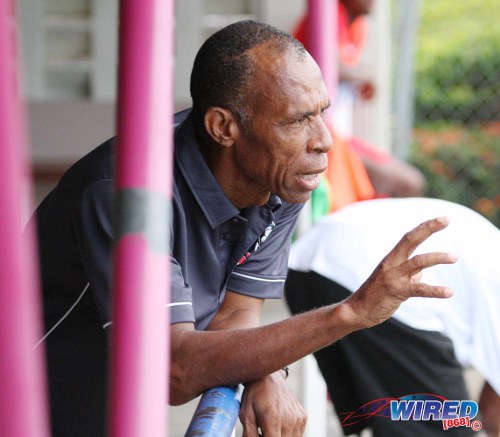 The result saw RSSR climb two places to seventh in the 14-team standings with eight points. Rosa are fifth with nine points, which is seven points shy of current leaders, Queen's Pack Cricket Club (QPCC).
Rosa coach Derek King, who is heading the "Big Cannons" for the first time after steering North East Stars to the 2017 Pro League crown, highlighted his charges' wayward finishing as a major concern already this season.
"In the first 20 minutes today, it should have been 5-0 [to Rosa]," said King. "We threw away our chances—and that is the problem we have right now. We are creating eight to 10 chances a game easy; but we are not scoring."
Rosa were also forced to make two changes at the start of today's contest. Midfielder Akeil Guevara had picked up an injury while attacker Kheelon Mitchell, who scored the opening goal against RSSR on 1 July, had "gone missing"—an oddity that King linked to the turmoil in the Beetham community where he now resides.
But King did not blame either absence for their loss.
"Today we conceded from a corner for the third time this season and that is down to players not concentrating," said King. "That ability to concentrate for long is the main difference between professional and semi-pro. It is a good bunch of players but consistency in training is difficult with so many players having job commitments.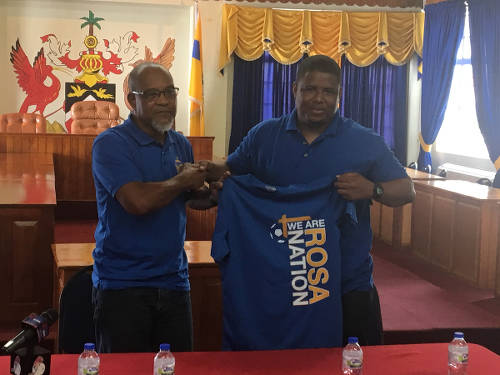 "So every day, you have different players in training; and that has been the most challenging part for me in coming from the Pro League to Super League. I think players are still learning their roles too; but they will get there."
Already King, who replaced club owner and TTSL president Keith Look Loy at the helm of the Rosa technical staff in April, accepts that the Cannons have no room for error.
"We played six games this season already and we lost three and won three," said King. "If we want to compete for the title, we can't lose another game."
On the other bench, Streete hopes that the result serves as a spur for his players and the team. He admitted that there was extra motivation in facing the heralded Arima-based club.
"At RSSR, there is no sponsor to provide a stipend to help the players," said Streete. "I told them if allyuh want something as boys from Beetham and Laventille, these are the kind of the teams you have to take it from. These are the games when you have to show what you are made of.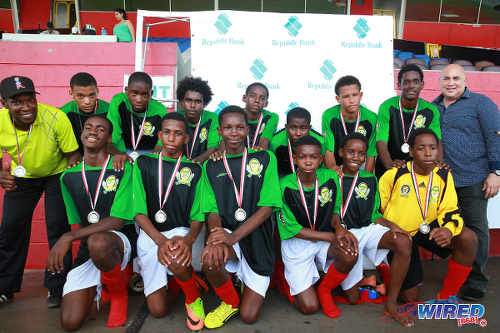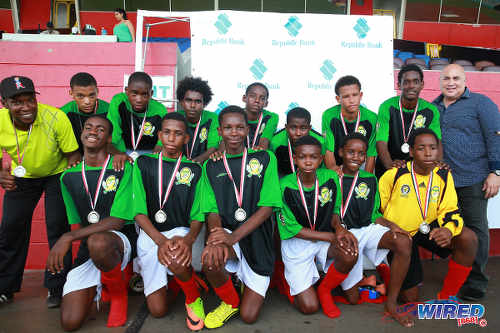 "To be honest, apart from [our loss against] Cunupia, we should not have dropped many of the points we dropped and we have been beating ourselves. That is because these players come from a minor league or North Zone background and they don't have that football knowledge about roles and functions. Also they don't believe in themselves.
"It is a long road ahead but I am from Laventille, so this is about giving back to my community. I want to congratulate the management for putting their best foot forward and taking out of their own pockets to make this venture possible.
"I would like the people and businessmen from the north Trinidad who see the need to support people from the streets to help us in any way they can. It doesn't have to be finance; even if it is just jerseys, we will be grateful."
The RSSR boys suggested that they are good value for money today. For Rosa, it is back to the drawing board.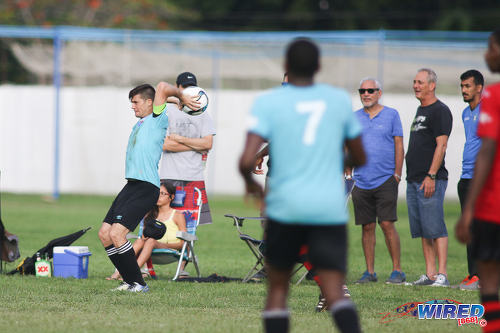 TTSL Results
(Wednesday 18 July)
RSSR FC 2 (Nathan Cadore 78, Ishmael Sawyer 81), FC Santa Rosa 1 (Kheelon Mitchell 7) at St Mary's College Grounds;
(Saturday 14 July)
Club Sando FC 1 (Christon Freitas 77), FC Santa Rosa 3 (Kevon Cornwall 4, Noel Williams 11, Kishun Seecharan 85) at Dibe Rec Grd, Long Circular;
Prisons FC 2 (Nathan Julien 10, Ricardo Alleyne 58), Matura Re-United 1 (Brendon Figuera 90+1) at YTC;
Guaya United 3 (Akiel Paul 22, Garvin Samaroo 52, Carlon Hughes 78), Bethel United 0 at Guaya Rec Grd;
Metal X Erin FC 1 (Keyon Alexander 10), Police FC 2 (Jason Boodram 35, 39) at Erin Rec Grd;
UTT 2 (Kevaughn Connell 52, Cyrano Glen 78), Petit Valley/Diego Martin United 2 (Anthony Joseph 2, Calvi Grazette 81) at UTT, O'Meara;
QPCC 4 (Keston George 3, Glen Walker 30, Elton John 34, Sean De Silva 79), San F'do Giants 2 (Tristan Khan 14, Andrei Pacheco 84) at St Mary's College Grounds.
(Thursday 12 July)
RSSR FC 1 (Kerron Cordner 58), Cunupia FC 3 (Kevon Woodley 22, 26, 48) at St Mary's College Grounds.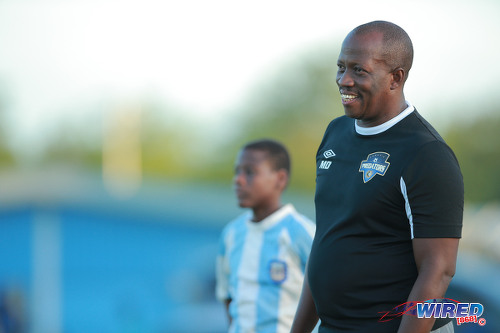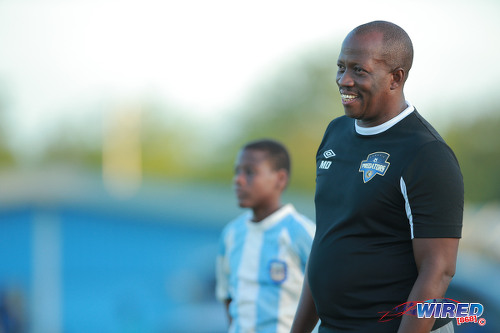 Upcoming TTSL fixtures 
(Saturday 21 July)
Club Sando FC vs San F'do Giants, 6pm, Dibe Rec Grd, Long Circular;
Matura Re-United vs FC Santa Rosa, 4pm, Guaya Recreation Ground;
UTT vs Prisons FC, 7pm, UTT, O'Meara;
Petit Valley/Diego Martin United vs Metal X Erin FC, 4pm, St Anthony's College;
(Sunday 22 July)
Guaya United vs Police FC, 4pm, Guaya Rec Grd;
RSSR FC vs Bethel United, time and venue to be confirmed;
QPCC vs Cunupia FC, 4pm, St Mary's College Grounds.