"I hereby move a motion to compliment the President for the yeomen effort he has given to advance our beloved game," said Trinidad and Tobago Football Referees Association (TTRFA) vice-president Osmond Downer, during last night's TTFA EGM, "but also censure the President for the way in which he approached the [Home of Football] project singlehandedly."
It was as close as the Trinidad and Tobago Football Association's (TTFA) membership got to holding its maverick president, David John-Williams, accountable for multiple constitutional violations, during yesterday's Extraordinary General Meeting at the Cycling Centre in Couva.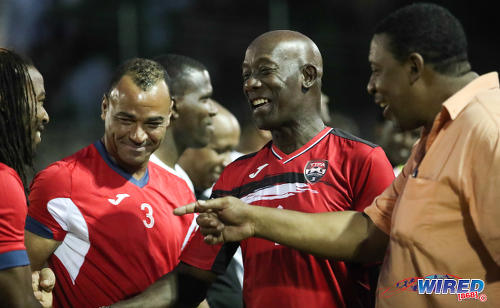 The membership ordered John-Williams, two months ago, to produce all contracts and invoices related to a US$2.25 million Home of Football project, an update of all the football body's creditors, a breakdown of money spent to lawyers, coaches and staff, and a contract for whatever arrangement existed between the TTFA and I95.5FM.
Whether the football president properly satisfied a single one of those requests is a matter for debate.
But by the time the EGM came to an end at around 11pm—it started at 5.31pm—John-Williams had gotten his 2016 financial statement approved, staved off his most vociferous critics, and displayed enough strength in supporter numbers to suggest that he is not nearly as vulnerable as many might have felt beforehand.

How did he pull it off?
First, there was the presentation of the information.
"[John-Williams] showed a generic video with FIFA members explaining the level of control and oversight they exercise over [projects like the Home of Football]," said one member, who spoke to Wired868 on condition of anonymity. "So some members said if FIFA is overseeing the project, then that is good enough for them."
If you can't trust FIFA, the members presumably thought, who can you trust?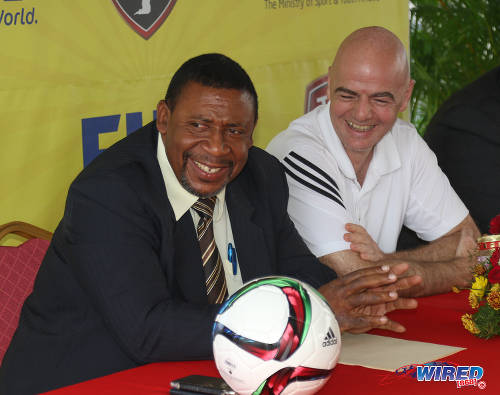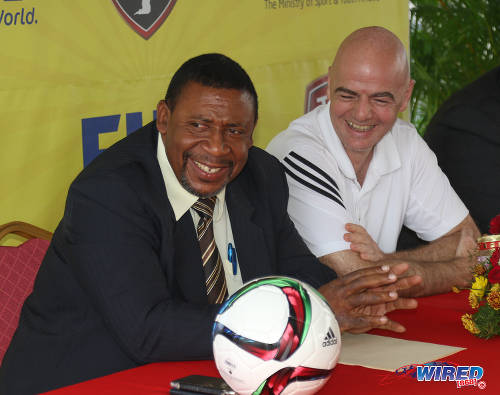 John-Williams, with assistance from ex-Trinidad and Tobago Super League (TTSL) general secretary Camara David, responded to his members' requests for detailed information on his body's spending with a powerpoint presentation that offered enough figures to make his audience dizzy.
He held up a massive ledger too, which he said contained every purchase made by the football body.
According to article 27.3 of the TTFA's constitution, members should receive all relevant information for its AGM in writing "at least 14 days" in advance of the meeting. This would allow members time to go over the information properly, so as to be prepared to raise pertinent questions.
But John-Williams did not do so. And he refused to send the financial information after the meeting too.
"He said the file was too big to send," said another member, "and he was afraid the information would be leaked."
John-Williams' fear of leaks was a theme throughout the meeting—according to multiple sources—and his only target appeared to be Wired868.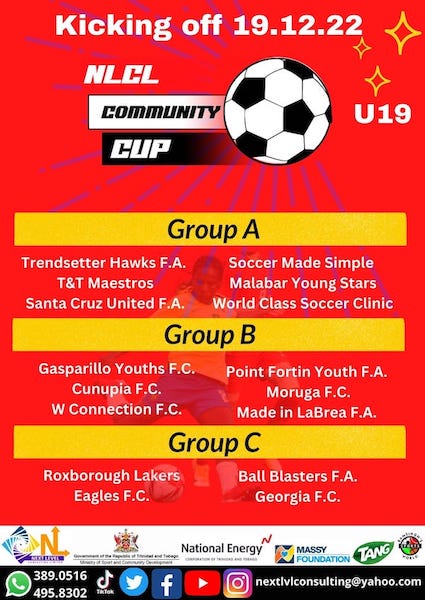 Or, as Eastern Football Association (EFA) representative Dharia Nelson-Seales supposedly put it: "As you walk outside, Wired868 will have it…."
Nelson-Seales and North East Stars administrator Michael Awai, who made his first appearance at a TTFA meeting last night, appeared to be John-Williams' most vocal supporters.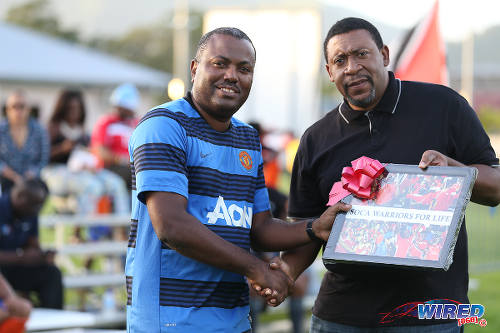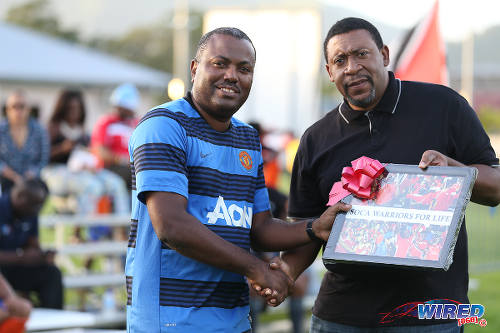 For the members who were not suitably impressed by John-Williams' presentations and explanations, Nelson-Seales played the role of "bad cop".
"Mr Selby Browne, Mr Osmond Downer, Mr Keith Look Loy and Mr Clynt Taylor are the individuals who constantly interrupt the meeting asking a lot of questions," Nelson-Seales told the meeting. "We're dealing with this issue for several months now and it is time for us to move on and stop talking about it!"
An irate Clynt Taylor, the Central Football Association (CFA) general secretary, retorted through a point of order.
"I am here to represent a member and if I am not satisfied with the answers given, I have a right to keep asking until I am satisfied," said Taylor, "and the member should not imply that we should shut up!"
In truth though, many officials did appear to be wary of the multiple meetings that either ended as soon as they started—without a quorum—or went on for hours.
So when a vote was called to pass the TTFA's financial statement, despite not having copies of the relevant documentation, members said "yes" by a landslide.
Veteran Footballers Foundation of Trinidad and Tobago (VFFOTT) president Selby Browne registered the only vote against, while CFA representatives Allan Logan and Taylor abstained. Twenty six other members voted in favour of passing the audit—including FC Santa Rosa official Jason Laban.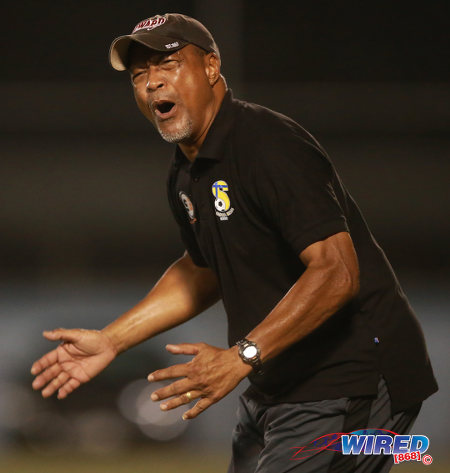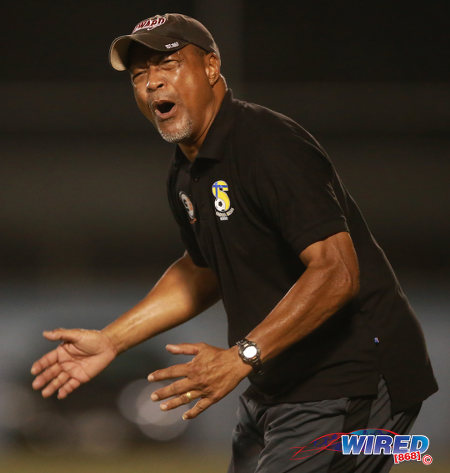 TTSL and Santa Rosa president Keith Look Loy was ineligible to vote, since he is a TTFA Board member.
For the most part, Browne and Look Loy beat a lonely path as they tried to pin John-Williams to straight answers.
"Chairman, tell me do you have a contract with [I95.5FM reporter] Andre Baptiste?" asked Browne.
"No, I have no contract with Andre Baptiste," John-Williams replied.
"Chairman, do you have a contract with I95.5?" asked Browne.
"No, I do not," responded the TTFA president.
"Chairman, does the TTFA have a contract with Andre Baptiste?" asked Browne.
"No, it does not," responded John-Williams.
"Chairman, does the TTFA have a contract with I95.5?" asked Browne.
The TTFA president, according to a source, smirked.
"There is a working arrangement [with I95.5]," said John-Williams.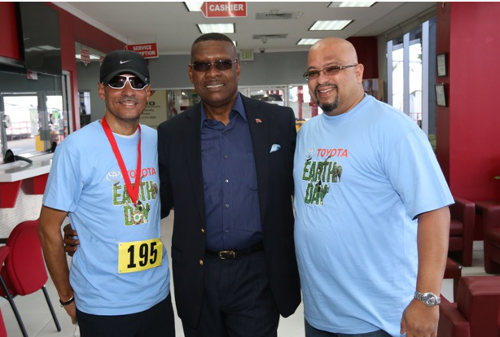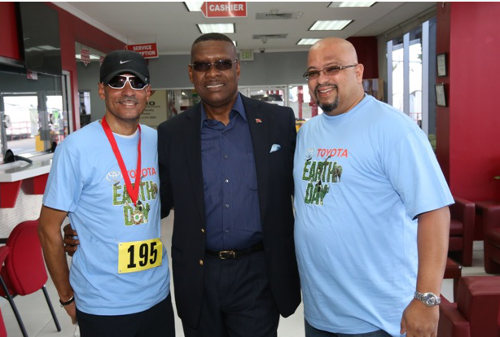 "Who approved this arrangement?" asked Look Loy.
The TTFA president did not answer. But Nelson-Seales did.
"A point of order, Mr Chairman," she said. "Can we move on?"
She does not even understand what "a point of order" means, snickered one observer.
John-Williams showed only one page that was supposedly part of a contract for the Home of Football, but the print was so small that members struggled to make out the words.
"What was supposed to have been presented to this meeting in keeping with the mandate of the AGM," said Browne, "is the documents of approval by the Board [for the Home of Football project] and several other documents that were required."
John-Williams, according to another source, said he could not remember that the motion required that of him.
Uproar ensued, as members debated over whether it was necessary for John-Williams to produce the contracts since, according to the president, they were right there in his office.
John-Williams' office, incidentally, was five minutes walk from the EGM but he did not offer to get them.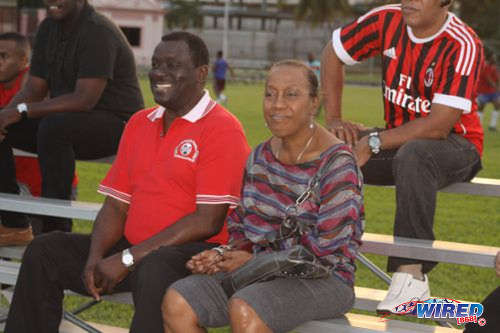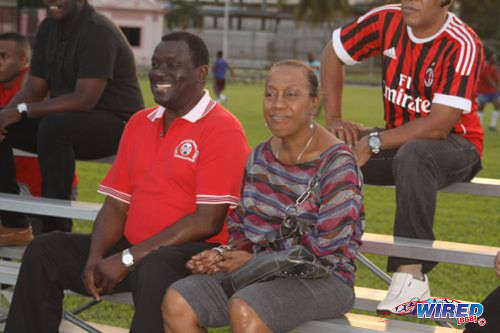 "He cannot release such information to the Board if he cannot trust in the confidentiality of the Board," said Awai.
"Everyone in the meeting knows who [the leak] is," said John-Williams, who vowed to introduce a code of conduct to the Board with a non-disclosure agreement. "From the time you finish with the meeting, it would be on Wired868!"
"Are you mad?!" Browne asked, rhetorically. "I have never heard such stupidity in my life. It is you who are required to seek the permission from the Board, not the other way around…"
"You are not the king of the TTFA and we are not your subjects," said Look Loy. "We don't have to sign anything to get what is our right."
Secondary Schools Football League (SSFL) president William Wallace suggested that the TTFA should not try to legislate for ethics, as far as leaks were concerned.
"If you are doing the correct thing and the proper thing, why you should want to hide it from the media?" asked Wallace. "The Board is made up of representatives from different bodies and they have a right to report back to their members, who can then tell anybody."
Look Loy tried to keep the meeting focused on the controversial Home of Football contracts.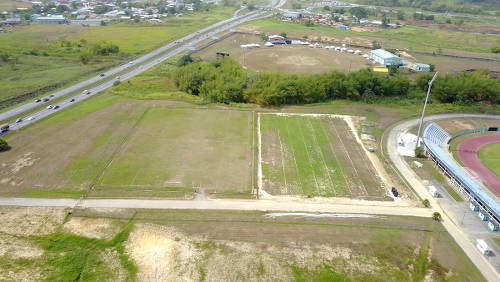 "One man is in control of a pot of money amounting to TT$15 million and is disbursing money that nobody knows about and accounting to no one," said Look Loy. "That is a recipe for corruption and anyone who disagrees is not being honest."
"If I run to the Board for everything," John-Williams supposedly fired back, "there will be meetings every week."
"FIFA insists on confidentiality for use of their money," said Awai, who could not support the statement when challenged.
Look Loy and Browne repeated their threats to call for a police investigation into the Home of Football.
"Mr Chairman, can we move on?!" asked Nelson-Seales.
Conspicuous by his silence was Northern Football Association (NFA) president Anthony Harford.
"I had a lot to say but thought it best I use another occasion to talk," said Harford. "I can't explain. It was a vibe. You go to a meeting, you get a vibe and you instruct yourself [accordingly]."
Downer stepped in with what appeared to be a compromise.
"Yes, the President did something good in this project for the advancement of football," said the former St Augustine Secondary principal and FIFA referee, "but he did it in the wrong way by not following the constitution…"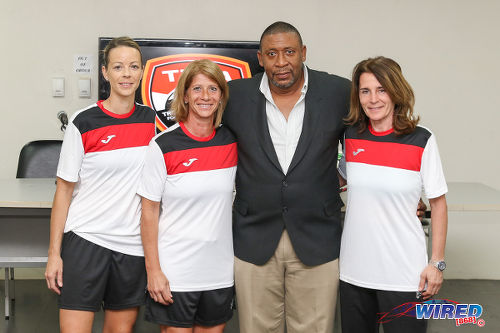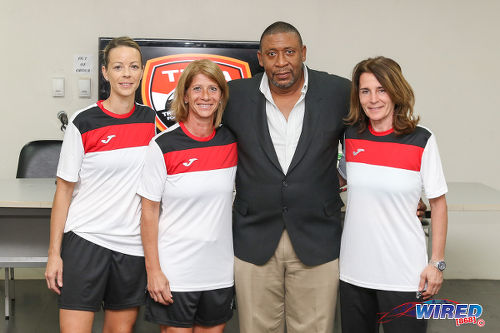 And then he moved a motion that simultaneously flattered and rebuked John-Williams. Still, Awai resisted.
"That word 'censure' is too strong," said Awai. "I would like to amend the motion and put the word 'reprimand'."
Downer stood his ground and it provoked another lengthy discussion, as both sides made their cases for and against 'censure'.
"A reprimand is a mild thing—a rap on the knuckles," said Downer. "But what the President has admitted to doing, in not getting approval from the Board is a very serious thing…"
"I never admitted to that!" John-Williams shot back.
In the end, though, nine persons voted for 'reprimand' with roughly 22 votes for 'censure'.
A reprimand, according to the dictionary, is "a formal expression of disapproval". Censure is defined as "the formal expression of severe disapproval".
John-Williams entered last night's meeting fearing a no confidence motion or a probe by the Fraud Squad. At the death, his only immediate spot of bother was some wordplay.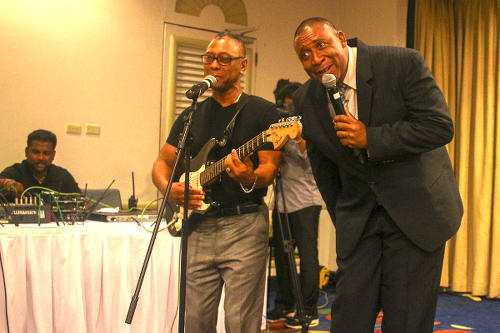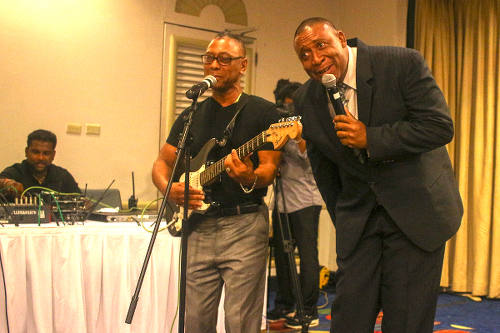 It was, almost certainly, a triumphant night for the beleaguered football president.
By the following morning, Browne was looking for positives as well.
"The motion moved by Mr Downer last night of praise but to censure the president for his not subscribing to the Constitution, to which the meeting agreed," said Browne, in a letter to the membership, "is far reaching and presents a great opportunity for the new TTFA.
"I am of the view that the message has been fully conveyed to the President that he must follow the TTFA Constitution to the letter on all matters.
"The introduction of this new constitution for the TTFA and all football associations including FIFA itself, to remove the past days of 'Onemanism' now represents the new day for football administration, and with respect to the TTFA presents the dawn of a new era hopefully."
Pro League CEO and TTFA Board member Julia Baptiste was also in an optimistic mood.
"I must say that last evening's meeting was a positive one to me," said Baptiste, in another email. "I am also of the view that going forward, good accountability and transparency is key to the proper functioning of the TTFA. I agree with Mr Browne that adherence to the constitution—as well as a review to establish a framework for a return of Trinidad and Tobago Football to its glory days and as such a force to be reckoned with within Concacaf—is paramount.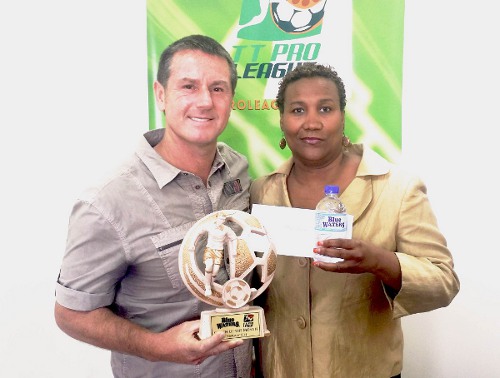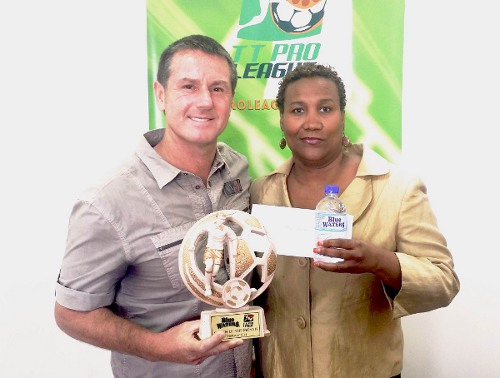 "Additionally, as offered by Mr Downer, I await the draft Code of Conduct/NDA as I also see it as a means of going forward.
"[…] We have been entrusted with the responsibility for football in Trinidad and Tobago at this time and we are responsible for its growth or demise by the things we do and say and the way we chose to behave… Let's be watchdogs and not mad-dogs.
"[…] Let's build stronger, better and more lasting and meaningful relationships within the football fraternity by not just looking for weakness but building on our strengths for 'together we are stronger'."
Look Loy sent out an email too, although there was less flowery language or motivational-speak.
He asked to examine contracts for all 15 companies retained by the the football body for the Home of Football project, as well as the ledgers of the TTFA's financial transactions for the period 1 January 2016 to 13 June 2018.
"Adherence to the constitution coupled with the successful bid by the CONCACAF to host the FIFA World Cup 2026," said Look Loy, "provides an excellent opportunity to review and immediately take proper decisions to establish the framework for a return of Trinidad and Tobago football to the number one spot in the Concacaf.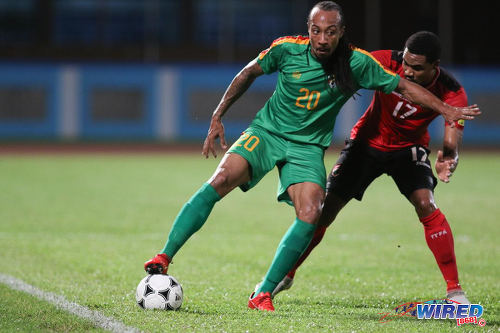 "Given your circulation of a status report on the ongoing project works at Couva, as well as the proceedings and conclusions of the EGM of 13 June 2018, I hereby request the opportunity to examine the [contracts, invoices and receipts of payment pertaining to] the following companies…
"I also request the opportunity to examine any contract awarded to the Project Manager…"
According to another anonymous source, Look Loy's perseverance and spunk were vital tools for local football. But, at the same time, his best efforts were unlikely to bear much fruit.
"The problem is we have a weak board and David will keep on doing what he is doing and they will say nothing," he said. "And Keith will continue to talk but he is the lone voice in the wilderness and they will not take him on. Yet still, if he is not there, David will just do what he wants with nobody questioning him.
"[…] Yesterday, David was very evasive and he just would not answer some questions. And in the end, members seemed to reach a stage where they just wanted to move on."