Trinidad and Tobago will have their work cut out for them if they are NOT to qualify for the FIFA 2026 World Cup tournament, after member associations voted this morning to hold the 48-team competition between three Concacaf nations: United States, Mexico and Canada.
As host nations qualify automatically and there are 16 more countries invited to the event to begin with, the Soca Warriors would probably need only to defeat two teams from Guatemala, Jamaica and Haiti to qualify for their second ever senior FIFA competition.
If there was anyone capable of overcomplicating that task, though, it would probably be the TTFA president who replaced Stephen Hart with travelling comedian Tom Saintfiet and who spent his preparation budget for the Women's National Under-20 Team on a TT$600,000 electronic scoreboard.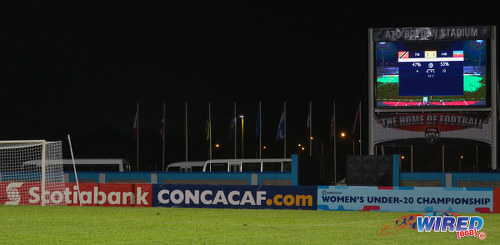 Judging from much of what transpired so far in David John-Williams' first term as president, there might be crash dummies who are as good behind the steering wheel.
But let's not get too far ahead of ourselves. The World Cup is here again and so is Mr Live Wire. And Sepp Blatter.

The disgraced ex-FIFA president is a special guest of Russia president Vladimir Putin and will take his place in the VIP section for some unspecified matches in Russia this week, as reward for helping"The Bear" seize the right to host the tournament with about as much transparency as their annexing of Crimea.
Meanwhile former FIFA vice president Jack Warner is under a lifetime ban with such harsh terms that he's not even allowed to try on a football boots at Sports and Games.
But who said the world was fire-trucking fair, eh Jacko boy?
Enough about the stiffs in suits; the World Cup is about the conjurors in cleats, after all.
Cristiano Ronaldo, Manuel Neuer, Mohamed Salah, Eden Hazard, James Rodriguez, Luis Suarez, Paul Pogba, David Silva and Harry Kane are all there and hoping to lead their respective nations to glory.
But who is under the most pressure to deliver?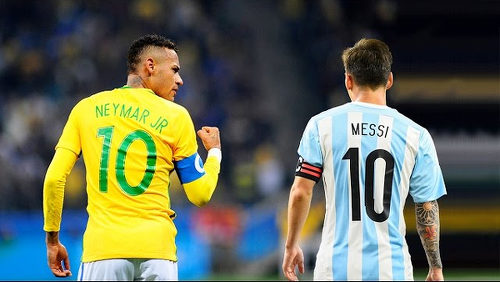 That would be Argentina's Lionel Messi and Brazil's Neymar, who not only have to take 22 teammates and football loving nations on their slender backs for the next four weeks—but also have to feed the poor. Literally!
Last month, Mastercard announced they would donate the equivalent value of 10,000 meals to the United Nations World Food Programme (WFP) every time Messi or Neymar score for either club or country. The offer lasts until March 2020.
It was arguably one of the most shameless exploitations of the needy since Glenn Ramadharsingh invited a HDC applicant to tender for a house in his restroom.
Brazil coach Tite suggested that the publicity stunt threatened to undermine his team's mechanics.
"It would be a grand gesture you giving food if any Argentina or Brazil player was to score a goal," said Tite. "We work here as a team and these gestures can be a bit frustrating. That's my suggestion."
Mr Live Wire cannot confirm that any goal scored by Argentina's Gonzalo Higuain in the World Cup final would be matched by a significant donation from Wired868 to rehabilitated criminals.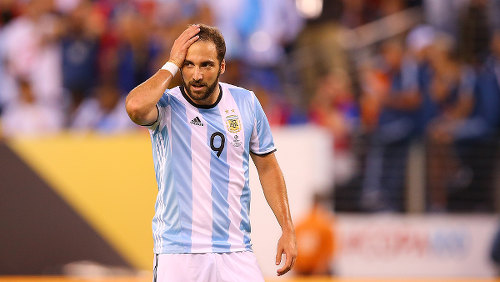 Meanwhile the Spanish camp had its first casualty today as coach Julen Lopetegui was sacked within 24 hours of being announced as Real Madrid's next coach, and just two days before Spain's opening World Cup match against Portugal.
Spanish Football Federation (SFF) president Luis Rubiales said the decision was a matter of principle, after the coach negotiated behind their backs and only informed the SFF, roughly five minutes before Madrid's declaration.
So far, Sergio Ramos—Spanish football's thug in tugs—has not been linked to Lopetegui's flattening but Mr Live is waiting for a conclusive replay.
Is Spain's World Cup preparation not worth more than Rubiales' wounded pride though?
No matter, Saintfiet is available!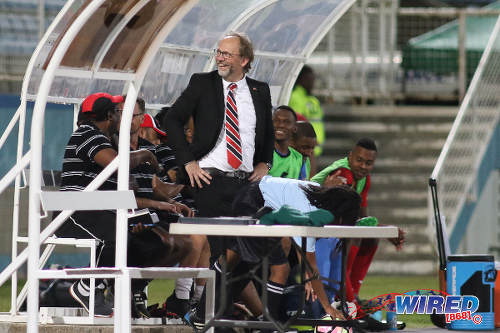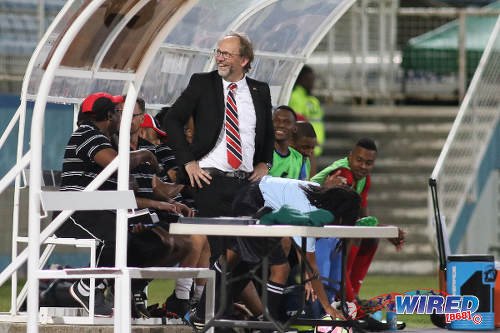 Editor's Note: For a dose of satire with your World Cup cocktail, be sure to follow Wired868's own football pundit, Mr Live Wire. Hijabs are allowed!