"If white America were judged by the quality of its people," Muhammad Ali might have said, "the USA might not finish too high on any list."
Ali was like that, never pulling his punches, unbowed, cowed neither by Joe Frazier's aggression nor George Foreman's power nor the might of Uncle Sam. He took crap from no one and gave as good as he got. And better. Donald Trump's thinly disguised racism would, I feel certain, have fired him up. I can't imagine the Unrepentant Republican getting away with his dismissive disparagement of Haiti and a handful of African countries.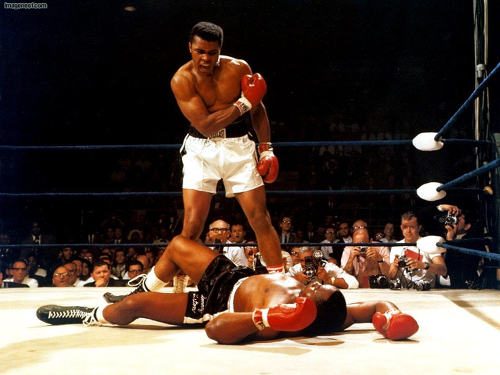 "And if all countries were judged by the quality of their leaders," he might continue, "I couldn't imagine any being deemed shitholier than thou!"
Ali conned me into thinking I had a genuine interest in boxing. Until the Leon Spinks rematch, I never missed one of his fights on the telly. But by the time he took on Trevor Berbick towards the end of 1981, I couldn't bear to watch any fight.
With Ali, you see, boxing was not sport, it was art. After him, Mike Tyson's devastating savagery made it memorable for some. Not for me; My yawns were stifled and my queasy stomach settled only briefly during the period of Sugar Ray Leonard's artistry.
Artistry was Ali's floating like a butterfly and stinging like a bee.  It was Pelé's foot skills, his unique legerdepied. It was BCL's cutting, driving, pulling. And it was Tiger Woods' putting.
Golf was, for me, a repeat of the boxing experience. I never watched Jack Nicklaus and Arnie Palmer. Or Spain's peerless maker of golfing magic, Severiano Ballesteros.  In fact, I never watched any golf before 1997. But between 1998 and 2010, if I could help it, I rarely missed convenient replays of tournaments in which Tiger was playing.  And then. on 14 majors, four short of Nicklaus' record, he lost it. And golf lost me.
In January of this year, just turned 42, he came back, playing the weekend in the Farmers' Open.  But he had a suspect back and was still without his 'A' game. Jack's 18 no longer looked under threat. By March, after the Arnie Palmer Invitational, I was reminding myself of the par-5 18th at Torrey Pines in the 2008 US Open and telling myself to wait for next month's Masters…
It was not to be. But if the body holds up, I feel, maybe that mighty mind might make more magic in May…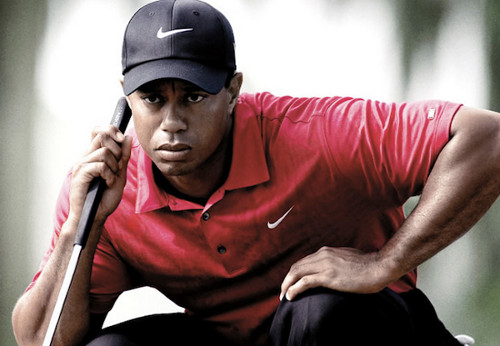 Magic. And Michael. The memory is fresh: so sick in a play-off game vs the Jazz, MJ has to be helped off the court at each time-out. But dehydration and flu be damned, he keeps calling for the ball in the crunch. And dropping basket after basket. His final tally is 38 points. It's simply not human; it's Jordan.
MJ was to basketball what Pelé was to football. But he was no Ali. He said nothing when he needed to speak out, chose silence when his black skin demanded that he make himself heard. I loved Jordan's basketball but I still hate his politics, his selfish, market-driven silences. Mind you, I won't trade the many magical moments MJ gave me for anything. But, truth be told, I rejoice that, Cavalier though he be, Lebron James is a much more bullish black man than MJ. If and when he breaks every record MJ has ever set—and then some!—I shall shed nary a tear.
Roger Federer did in late January. He wept. Unabashedly. Unashamedly. He had just won his sixth Australian Open title and his 20th Grand Slam.
"I'm so happy," the "humble, worthy and deserving" Swiss champion told the watching world. "It's unbelievable."
Federer is Swiss and white but that does not disqualify him from inclusion on the list of sporting champions who have illuminated my nearly seven decades. Ice hockey's tsar Wayne Gretzy, however, doesn't make the cut, there being no flies in that sport's milk.
Seven-time Tour de France winner Lance Armstrong might have made my list had it really been all about the bike. But that's a big lie and he doesn't. Bernard Hinault, who won the Tour de France fairly five times, forces his way into the reckoning. As does Romania's Nadia Comaneci. Her perfect 10 in Montreal in 1976 proved to me and to thousands, maybe millions like me, that sporting dreams do indeed come true; you just have to believe.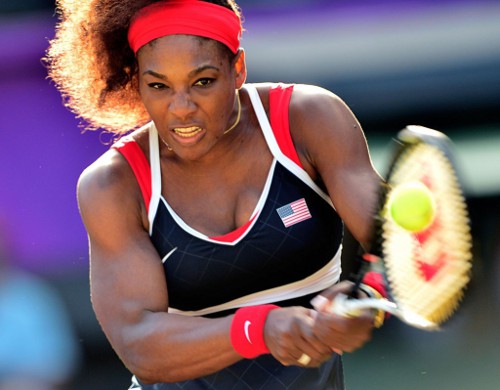 What is hard to believe is that Maria Sharapova makes—or used to for many years—more money in endorsements than Serena Williams. Much more. Sharapova has five grand Slam titles, Serena has 23.
And Serena's father, Richard Williams, who single-handedly shaped her and sister Venus into unrepentant world-beaters, has never won any kind of award in the USA.
Go figure. Shithole countries, Mr Trump? Hmmmm…
Try this on for shit, Mr President: Jesse Owens stuffed Aryan superiority back down Hitler's throat in the 1936 Olympics. A year earlier, he had had his 45 minutes of sporting history, breaking five world records and equalling a sixth in that time. It would be a quarter of a century before the 8.13m mark he set in the long jump would be broken.
Back home with his four gold medals, he had difficulty finding a job. Eventually, with four other mouths to feed , he earned his keep by racing against no-hope sprinters for money.  And against motorbikes, cars, trucks and, finally, horses.
"People say it was degrading for an Olympic champion to run against a horse," he is reported to have said. "But what was I supposed to do? I had four gold medals but you can't eat four gold medals." Maybe in a shithole country but not in America!
Of course, Owens came too early for me. But I guess I did see him—more than a dash of arrogance added—in his clone, Carl Lewis. I loved the talent; the add-on was too much for me, though.
But I really have no regrets; give me Usain Bolt any day over the pair of American sprinters. Brash, black and Jamaican to boot, Bolt was not afraid to let his mouth do the running sometimes.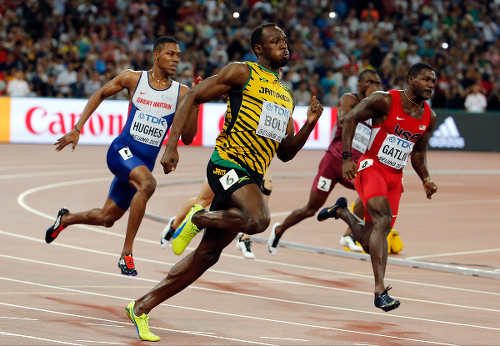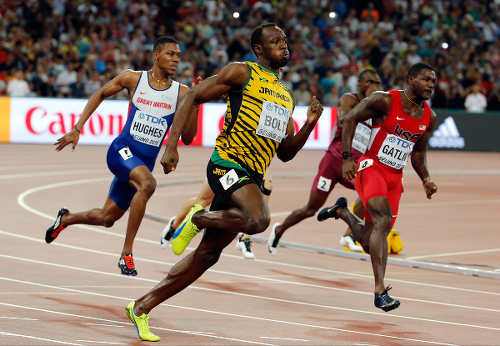 Once, IOC President Jacques Rogge tried to put him down, telling him that he was "not a legend." "Ask him what Usain needs to do," UB silenced him, "besides what no human has ever done."
"We're running out of superlatives to describe you," said the Kia representative at a recent post-match presentation in Australia. He could have been referring to Usain Bolt but he was not. The reference was to Federer.
Before that, Tennis Australia's unfortunately named president, Jane Hrdlycka, had fulsomely praised the 36-year-old for his "commitment to excellence."
"I think the standing ovation would have gone on for another ten minutes," John McEnroe told the television audience, "if that gentleman hadn't intervened."
Shortly thereafter, the Federer moment became an existentialist moment. With 20 Grand Slam trophies under his belt, he was crying. Real tears but tears of joy.
Like Martin Luther King, he had seen the mountaintop.
Like Sisyphus, he had seen his stone roll back to the bottom. In 2009, he had had no answers as Rafael Nadal smashed him off the court. And the tears had flowed. Real tears. Heartbreak tears. Tears of despair.
Like Lara, however, he had promised himself that he would get back up there. He had.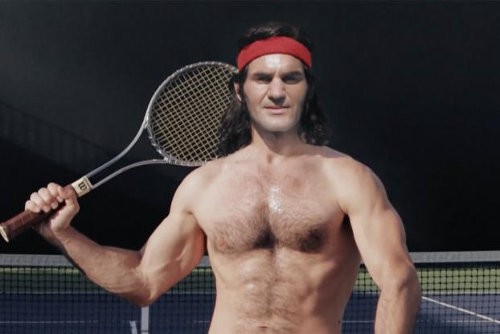 To cry at a moment like that is involuntarily to invoke Albert Camus. Why would Sisyphus not be laughing heartily once back on the top of the slope?
The sight of a comblé (with his cup overflowing) Federer crying made Camus' Sisyphean paradox disappear.
"Il ne faut plus imaginer Sisyphe heureux (You no longer have to imagine Sisyphus as happy)," I told myself. "Le voila devant toi en chair et en os (He's right there in front of you in the flesh)."
Sport has always made sense not just of my world but of the world.