Happiness, for this West Indian cricket lover, is an 80″television set. Or larger. With Lara, Brian Charles Lara—no longer "live" but in living colour—in full flow.
Nirvana? In the terms of Edward Fitzgerald's "Omar Khayyam:"
A stack of Tapia/Review, complete somehow;
More, Sparrow, More; Beyond a Boundary and thou
before me on a massive screen
—Lara on song were Paradise enow.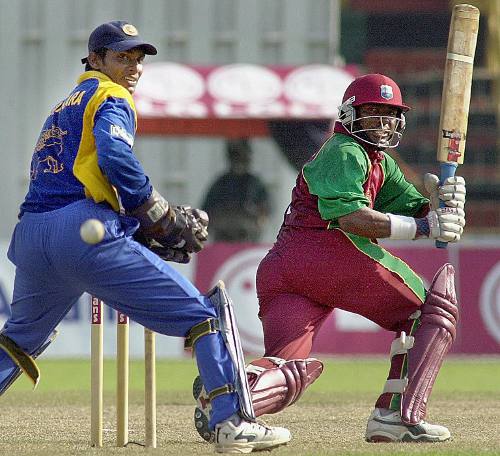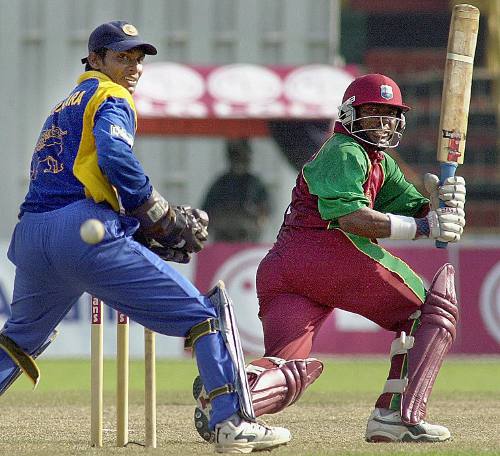 But what know they of cricket who only cricket know? A West Indian cricket lover coming into this world halfway through the last century had little choice but to love sport. All of it.
Born in 1950, I was almost 11 when Frank Worrell's West Indians tied the Brisbane Test. I was 12 when TV came to T&T and the incomparable Pelé dominated the World Cup headlines in Brazil's adrenaline-pumping second successive victory. And 13 when CLR James produced Beyond a Boundary, which so dramatically shaped my own subsequent life.
I obviously missed Kitch's and Beginner's "two little pals of mine" at Lord's in 1950. I never saw "Massa George" Headley bat. Nor did I see Donald "the Don" Bradman, Australia's White Headley. And two of the three W's, Clyde Walcott and Everton Weekes, came too early for me. But I have no regrets; 1950 was the year to be born.
In 1966, the year before his passing, the third W, Sir Frank Worrell, represented The UWI against QRC, for whom I opened the batting. Starting in the mid-to-late Sixties as a QRC boy and later as master-in-charge, from the Queen's Park Oval scoreboard, I had the privilege of seeing vintage Gary Sobers, about whom Sparrow is unequivocal. "Who's the greatest cricketer on Earth or Mars," he asks. "Anyone can tell you it's the great Sir Garfield Sobers?"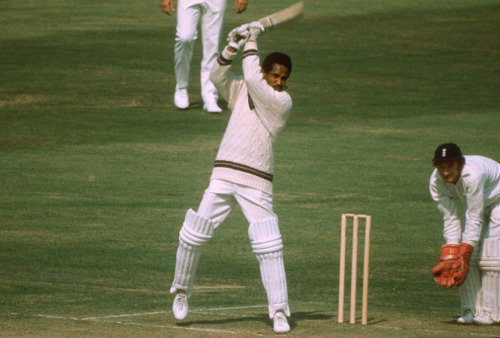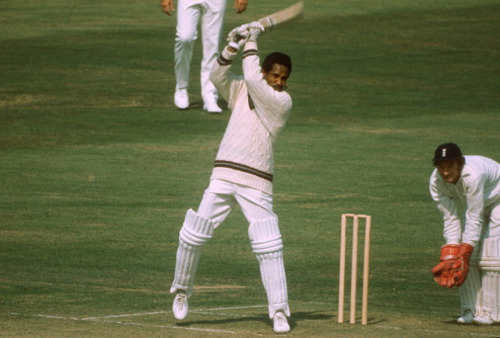 ON THE GO: Former West Indies world record holder and captain Sir Garry Sobers goes on the attack.The figures only begin to tell the story of the entertainment value of the game's greatest all-rounder. In 93 Tests, he has the fourth-highest Test batting average (57.78), 8032 runs and 235 wickets at an average of 34.03. He has also pouched 109 catches, many of them made close to the wicket and made to look ridiculously easy. To that, add the small matter of Malcolm Nash, whom he smashed over the boundary six times in a six-ball over in a first-class match. The feat has been replicated only three times in the almost 50 years since he first achieved it in 1968.
There is also an epic 254 in Australia, meant, as per the announcement made ex-ante facto, to teach that upstart Dennis Lillee a lesson.
And in the flesh I saw Vivian Richards, whose magnificent 291 at Kennington Oval was a powerful, eloquent and timely Black Power statement.
In that same match, Michael "Whispering Death" Holding claimed 14 English scalps, nine of them bowled or LBW, and made Tony Greig's England grovel. And I was there.
Which cricket lover could reasonably ask for more?
But more there was, Sunil Gavaskar and Sachin Tendulkar as lagniappe. South Africa's chase of 434 in a 2006 ODI and Australia's of 243 in a T20 in February. And nowadays, Virat Kohli.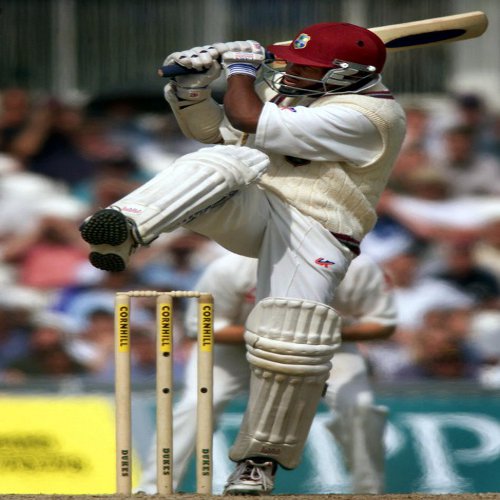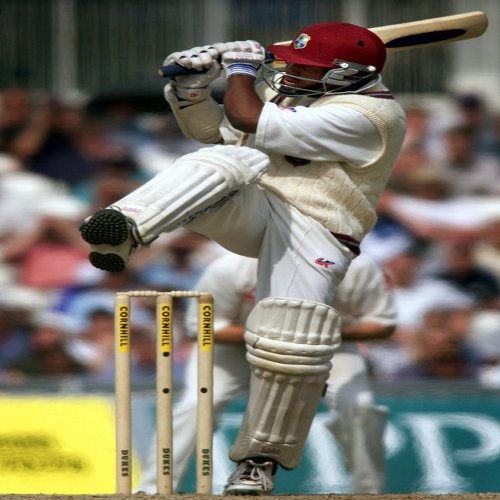 The pièce de résistance, however, was Brian Charles Lara. In The Meaning of Cricket, Jon Hotten writes this astounding paragraph on The Prince of Port-of-Spain:
                   In all, he faced 19,753 balls in Test match cricket and
                   another 13,086 in one-day internationals before he
                  retired in 2007. Only 483 of those resulted in his
                  dismissal, so 32,356 did not. Put differently, just 1.47 per
                 cent of the deliveries bowled at Brian Lara got him out.
The Prince was fabulously gifted but fatally flawed. For me, just as IVA Richards became for cricket writers simply "The Great Man," so Lara will forever be merely "The Prince." As batsman. Even the way he always accepted the umpire's decision, questionable or not. Had he brought that quality of quiet resignation to all the rest, would the batting still be as princely? Who knows?
BCL first climbed cricket's highest mountain in 1994. When, ten years later, Matthew Hayden pushed his three-plus-ton rock back down to the foot, Sisyphus had to take over from Hercules. Once more, he would scale Everest, this time bearing a four-ton boulder on his broad back.
Try your best, St Matthew! Do your worst, Hades!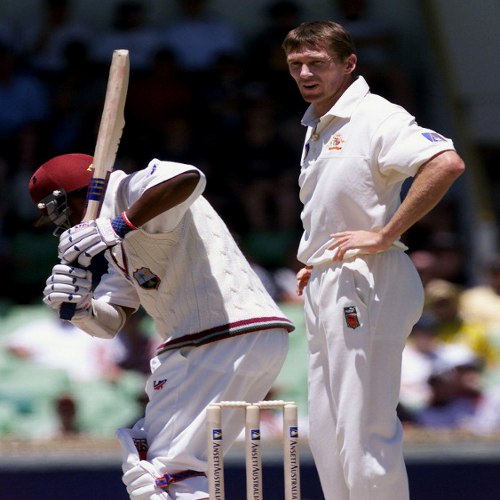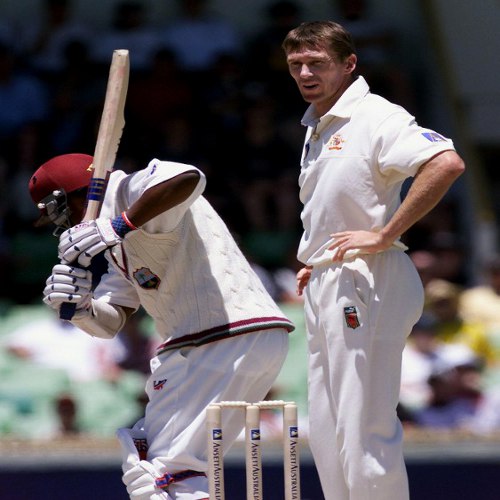 And before the first 375 assault, there was 277 in Sydney. And then there came a contemptuous 180 versus Jamaica at the QP Oval during which he, in David Holford's words, "reduced the game to a farce." And a magnificent 152 and a superlative, match-winning, unbeaten 213 and that unforgiveable 100 in successive Tests against an Australian attack spearheaded by Glen McGrath and Shane Warne. And 400 not out against Durham. In sum, however, "moderate successes and devastating failures." Not of talent or of temperament but of character.
In and of itself, that as sheer spectacle is an indisputably irresistible package. But its value is enhanced a hundredfold if you have the comparison coming from the Sixties to the Nineties. Which is why I insist that 1950 was the year to be born if you love cricket.
Or football.
I was 20 in 1970 when Carlos Alberto's Brazil won the Cup for the third time. That meant four hefty servings of Edson Arantes do Nascimento, Pelé. Roll Lionel Messi, Cristiano Ronaldo and Neymar into one, gift-wrap the package, top it off with a nice, large, red bow and make me an offer. I'll pass. Pelé alone would be my choice, the gift that just keeps on giving satisfaction.
Don't take my word for it. Go watch Goal. Or watch him dummy Mazurkiewicz in the 1970 World Cup semifinal. Or see him play keep-up in the six-yard box before scoring a goal against Sweden in his first World Cup in 1958. Or…
What the hell! Just pull up any Pelé video on YouTube and treat yourself to the sumptuous pleasures of a few hours in the company of genius. A true footballing magician.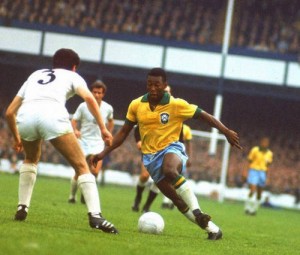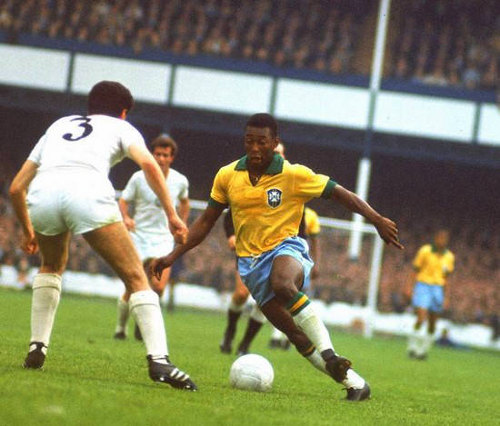 Dieguito Maradona would run Pelé a close second. His goal versus England in Mexico in 1986 is the greatest ever World Cup goal but in my eyes he is forever sullied; his "Hand of God" goal in the same match is an indelible stain on his storied career. In more senses than one, it simply was not cricket.
Which brings me back to Lara. What a pity that by the time he came along in the 1990s, Sparrow was already past his best! What would the Birdie of "Kerry Packer" or even of "Crawford" have made of the recapture of the world record or even of its initial capture? Who knows?
Instead, we have had to settle for "A man hit a ball in Antigua and it end up on the Promenade, Lara Promenade…." It's an inspired line but the Prince deserved much, much better than a line.
Hubris? Perhaps. The Age of the Mercenary, which one cricket historian has credited him with ushering in, coincided with the Media Age, their massive expansion in T&T. And the "transgressions" are writ large on the public record.
Perhaps it's these unprincely things which denied him the sort of tribute of which we know the Calypso King of the World to be eminently capable.