While much of Trinidad and Tobago's workforce will be stuck in rush hour traffic tomorrow morning, the trio of Michelle-Lee Ahye, Khalifa St Fort and Reyare Thomas will be sprinting after destiny in the Carrara Stadium, as all three earned places at the Gold Coast 2018 Commonwealth Games women's 100 metre finals.
The "Red, White and Black" have never medalled at the Commonwealth Games in the women's 100m division while the last major silverware in that sex came seven years ago, when Kelly-Ann Baptiste dashed to bronze at the Daegu 2011 World Championships.
That can change at roughly 7:50am tomorrow (TT Time) when the "Speed Sisters" take to the track.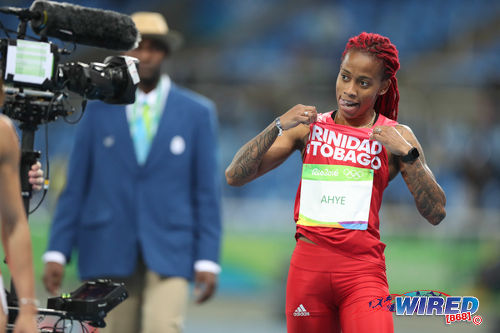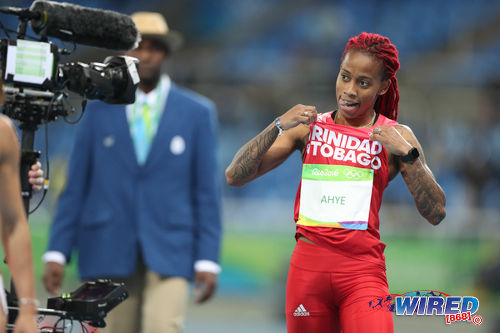 For those praying to God for the grace to see history, allyuh best pray to Flow too.
The cable network has already cost Dylan Carter's family a television set. The silver swimmer's dad, Everard Carter, told the Trinidad Express that he "pitched the TV in the yard" after Flow suddenly switched from the 50m butterfly semifinals to weightlifting, just before his son dived in the pool.

Mr Live Wire could not avoid to join the "TV toss challenge" last night. But if looks could kill, pathologists would be performing an autopsy on a flat screen all now, after Flow bizarrely opted for gymnastics over the 400 metre races last night.
Who the hell is in charge of selecting Commonwealth Games events at Flow?! Rohan Sinanan?!
Incidentally, Machel Cedenio and Renny "Chicken" Quow both eased their way into the 400 metre men's semifinals last night. Lalonde Gordon did not make it through the preliminary round though, and the Trinidad and Tobago Olympic Committee (TTOC) have confirmed an injury to the star athlete. It is too early to say whether he can compete in the 4x400m relay.
In other Gold Coast news, local lightweight boxer Michael Alexander will try to 'manners' Manish Kaushik of India in the Round of 16 competition from 11:17pm tonight.
Then it is the "Battle of the Beach Boys" from 5:30am, as the duo of 17 year old Dayante Stewart and 29 year old Daniel Williams tackle the "Aussies" in beach volleyball.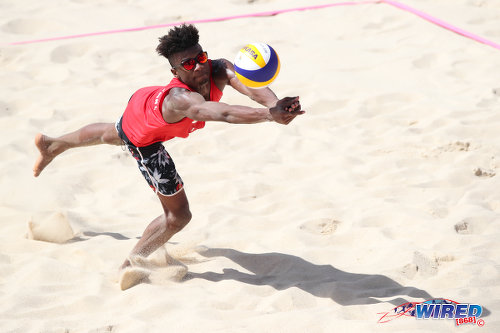 Paralympic holder Akeem Stewart will compete in the men's shot put final from 6:25am, although the Tobagonian's personal best makes a podium place unlikely in the Gold Coast.
A medal is a definite possibility in the women's sprint, though, and Ahye, Trinidad and Tobago's flag bearer at the Games, is expected to lead the charge.
The "Tatooed Tearaway's" seasons's best finish of 10.82—also her personal best—is the fastest time of any sprinter in the final. Not to mention the fact that 'Mich' looked so relaxed in the earlier rounds, she might as well have run in pyjamas and fluffy bathroom slippers.
Honk for our ladies at 7:50am, Trinidad and Tobago. Easy on the texts though, Sport Minister.