What's the difference between Australia cricket captain Steve Smith and Foreign and CARICOM Affairs Minister Dennis Moses?
Well, one is a dishonest, unconscionable, disloyal twat with little apparent understanding or appreciation for morality in public affairs and the ramifications of his decisions as a leader. The other is a 28-year-old athlete.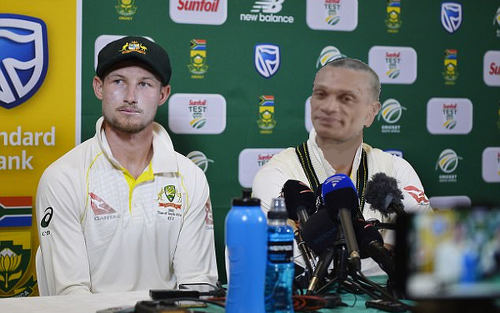 Earlier this week, Smith stood up and accepted his part in directing 25-year-old Test rookie Cameron Bancroft to tamper with the cricket ball in an attempt to gain an unfair advantage over South Africa.
Moses—a name he shares with one of the greatest prophets of the Old Testament—took a more biblical approach to a Foreign Affairs scandal on Tuesday, which was akin to Peter's glowing recommendation for Jesus after the Last Supper.
"I tell allyuh ah doh know the f***ing man!"
And, just like that, Trinidad and Tobago's Ambassador to the OAS, the bespectacled retired Brigadier General Anthony Phillip-Spencer, found himself all alone behind enemy lines with Moses driving a bus straight at him.
But let Mr Live Wire recount the butchery of Washington and one of the worst high-profile knifings on US soil since Lorena Bobbit.
On Thursday 22 March, 2018, Ambassador Phillip-Spencer, via First Secretary Kaanita Shah, wrote to Foreign Affairs Permanent Secretary Jennifer Daniels for guidance on an agenda item at a Regular Meeting of the Permanent Council of the OAS.
The missive was headlined "Request by the Commonwealth of Dominica to waive OAS financial contributions for 2018 and 2019."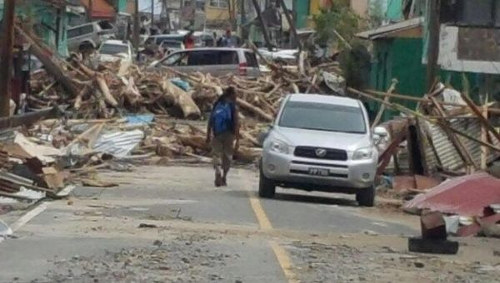 "[…] The Mission is of the view that the Commonwealth of Dominica should be supported," stated the Ambassador, "as a fellow CARICOM Member State that has been subject to the devastating effects of Hurricane Maria.
"In this regard, the Mission would like to see the guidance of the Ministry on this matter…"
The Ambassador went further still the following day, after speaking to the CAAP (Committee on Administrative and Budgetary Affairs) Secretariat of the OAS.
"[…] The other Member States will not be expected to absorb the amount," stated Phillip-Spencer, via Shah. "The overall quota collection will be affected. However, since the execution level approved for 2018 is lower than the quota income, that will not be affected either.
"[…] It is hoped that this information may prove useful in determining TT's position with regard to Dominica's request for a waiver of their financial contributions to the OAS for 2018 and 2019."
The Ministry's response to Phillip-Spencer came via Foreign Service Officer III Akilah Seale and pointed to the country's position on requested waivers by countries affected by the 2017 hurricane season at the:
Forty-first meeting of CARICOM's Community Council on 15 January, 2018 in Georgetown, Guyana;
Fourth and ninth Special Meeting of CARICOM's Community Council—both via video conference—on 2 and 6 February, 2018;
Eleventh Extraordinary Meeting of the Special Committee on Budget and Administration (ACS) on 6 February, 2018 in Port-of-Spain.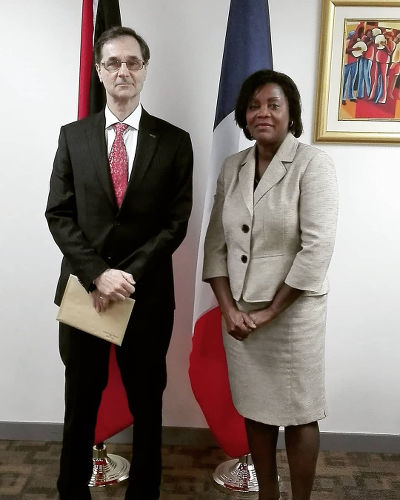 And, with more than a hint that Daniels and/or Moses felt Phillip-Spencer was either visually impaired or hard of hearing, the remainder of the Foreign Affairs' response was written in bold font.
"At the aforementioned Meetings, Trinidad and Tobago expressed solidarity with the Member States negatively impacted by Hurricanes Irma and Maria. However, it did not support the granting of waivers of payment contributions.
"Alternatively, Trinidad and Tobago proposed that consideration should be given to the deferral of payments of contributions by Member States…"
Dominica Ambassador Judith-Anne Rolle pleaded to the OAS's 35 Member States that her country had just suffered "total damages of US$931 […] amounting to 226 percent of their GDP of 2016."
The response from the Ministry of Moses was to get Dominica a violin—and let them pay for it!
"Trinidad and Tobago has explicitly stated that it is not in a position to facilitate an increase in its assessed contributions," the Foreign Affairs Ministry told its Ambassador, in bold font, "in order to accommodate a waiver of financial contributions by Member States given its current fiscal constraints.
"Accordingly, the Ministry wishes to advise that the position of Trinidad and Tobago should remain consistent with those expressed at the aforementioned Meetings at CARICOM and the ACS with respect to the granting of waivers of financial contributions by Member States."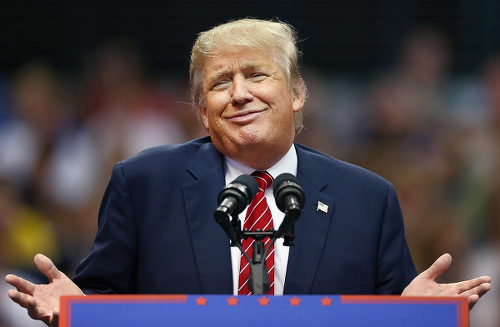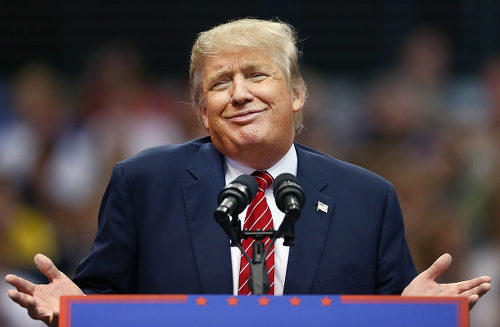 And what was the cost of the waiver that Dominica was seeking? It was estimated at between US$15,000 and US$20,000.
Or, to offer local context, it was somewhere between the figure that taxpayers might fork out for its Sport Minister to either take staff for a weekend jaunt in Tobago or to sexually harass a cute secretary.
Phillip-Spencer followed instructions with all the relish of a seven-year-old child trying to swallow a glass of Buckley's. He was the only OAS member to so deny Dominica and the response was savage—at home and abroad.
It was time for Moses to don his baggy green cap and take ownership of the mess, as did the Australia cricket captain. Instead, with a sadistic gleam in his eye, he warmed up the bus.
"In an unqualified way, the Ministry of Foreign and CARICOM Affairs regrets the misrepresentation of the position of Trinidad and Tobago offered by a public official of Trinidad and Tobago […] relative to a request from Dominica for a waiver of its financial contribution to that Organization for the years 2018 to 2019," stated a release. "Currently, an investigation into the briefing arrangements of the public official and the circumstances involved in the discussion at the OAS is underway. Shortly a report, as requested, would be made available to the Honourable Prime Minister.
"Trinidad and Tobago's solidarity with the people of Dominica is without question. […] The position presented at the OAS is not aligned with the actions, policy or orientation of Trinidad and Tobago towards Dominica."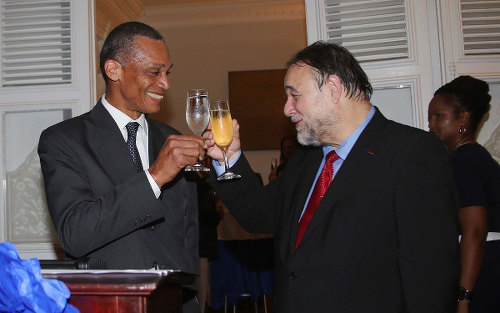 Mr Live Wire cannot confirm that immediately after Moses and Daniel referred to Phillip-Spencer as "a public official," a cock crowed three times.
So will Rowley stand up for his Ambassador, whose name is now mocked throughout the Caribbean and is a curse word in Dominica?
Or are Attorney General Faris Al-Rawi and sidekick Stuart Young preparing a pay-off and non-disclosure agreement as we speak?
Incidentally, Cricket Australia banned Smith and his vice-captain David Warner from international cricket for one year as a result while Bancroft got a nine-month ban.
When your Government's ministers lack the moral fibre to get into an Australian cricket team, you know you're on a sticky wicket.
But then, judging from what Trinidad and Tobago has witnessed in Cabinet over the last decade, you were always more likely to see a rabbit lay a chocolate egg than a display of integrity and accountability from that lot.