Queen's Park Cricket Club (QPCC) got their 2018 Republic Bank National Youth League (RBNYL) season off to a rollicking start yesterday, recording handsome victories in all three age-group categories—Under-12, Under-14 and Under-16—at the Queen's Park Savannah.
The "Parkites" "A" team hammered Harvard 12-0 in the Under-14 Division while the "B" team managed a 7-0 win over Step by Step FA in the same age-group. In the Under-16 Division, meanwhile, QPCC stormed past Santa Cruz United 9-2.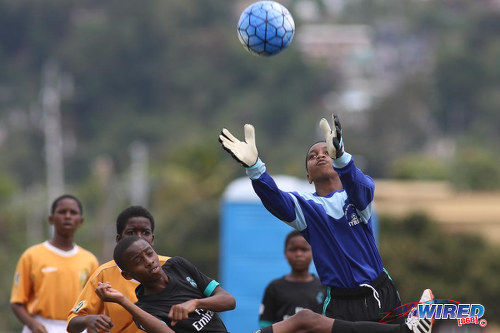 However, it is in the Under-12 Division, where the boys from Tragarete Road are seeking to defend their national title, that the result seems likely to cause some unease among members during the upcoming holiday period. There, QPCC "A" brushed aside their "B" outfit 7-1, serving notice that no mercy will be shown to any comers in 2018.
Among the U-16's, 2017 North Champions RSSR, fondly named after four former Trinidad and Tobago national standouts hailing from "Behind the bridge"—Russell Tesheira, Sammy Llewellyn, Selris Figaro and Reynold George—had a much harder time of stamping their authority on proceedings in the Savannah. They fell to a 0-1 defeat to North Coast SCC in a game which eventually ended with both teams reduced to ten players apiece after red cards were shown to two players for their part in a mini-scuffle.
Trinidad and Tobago Maestros, who won their age-group carrying the Central FC moniker last year, walloped Football Factory 12-0 in the Under-14 Division, 11 of the goals coming in the first half.

The Maestros definitely look to be coming fiery again this year.
"Maestros have a standard, style and a brand so it doesn't matter which banner we play under," Coach Sheldon De Freitas told Wired868. "We would always play a particular way or try to play a particular way. […] For the Republic Cup, we are the defenders of the title so we are trying to reach as far as possible."
Coming in for rough treatment by striker Justin Romany and the QPCC contingent in the Under-16 Division, Santa Cruz made some giant strides among the Under-12's, galloping past Step by Step 13-0.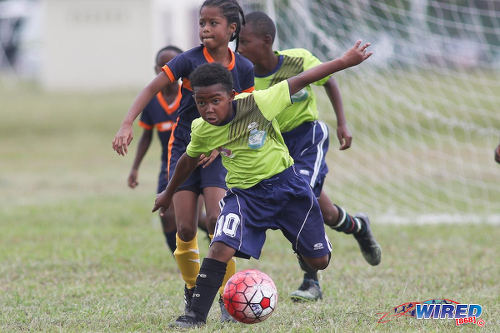 In that 50-minute encounter, the officials may have a hard time keeping tabs on the Santa Cruz score, as players such as Jadiel Joseph and Jamaludin Blandin more than once found the net almost immediately after the kick-off. Both Santa Cruz youngsters bagged five goals apiece but that did nothing to dampen the ardour of Step by Step's female custodian Zion Craigwell who soldiered on gamely even when her defence seemed to have abandoned her.
Step by Step coach Allister Ramdoo had only asked Craigwell to take up duty between the sticks just before the start of the game and the youngster agreed to switch from her usual outfield role. Ramdoo stated that his main goal in the RBNYL is to give exposure to his young players and he was especially proud of the effort his girls have made.
The coach wants to see more done for the advancement of girls' football at the grassroots level.
"That's the problem with girls' football in Trinidad," said Ramdoo, whose Step by Step teams at Under-12 and Under-14 level comprised an almost even mix of boys and girls. "We want the football to reach somewhere but we are not integrating the girls."
Santa Cruz are likely to have a tougher time navigating past the Under-12's of Laventille United, a team which boasts three fearless, gritty girls. Burly last stopper Breana Smith provides the power and toughness at the back while Jadda Ramoutar brings composure and poise to the right side of the defence and Jada Cupid acts as disrupter and enforcer in the midfield.
The skilful Tyrese Manswell and the boys from Laventille teamed up to pip North Coast 3-2 in a thrilling encounter.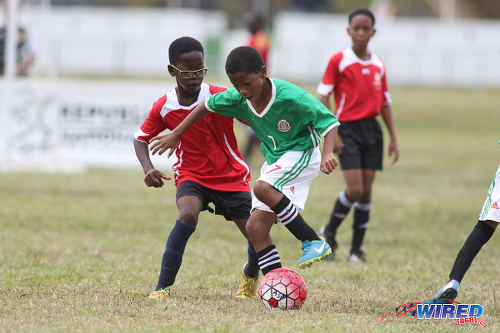 For the neutrals, that Under-12 matchup had everything. There was jaw-dropping skill from Manswell, who seemed to be at his best when he was near the opposing North Coast bench. There was constant frustration shown by Earl Carter—not Spider-Man—and his fellow coach on the North Coast bench, who constantly remonstrated with Simon Kirk for his performance between the uprights. And there was some good-natured banter between referee and coaches too, as Carter and his assistant disputed the referee's decision to award the opposition a second-half penalty.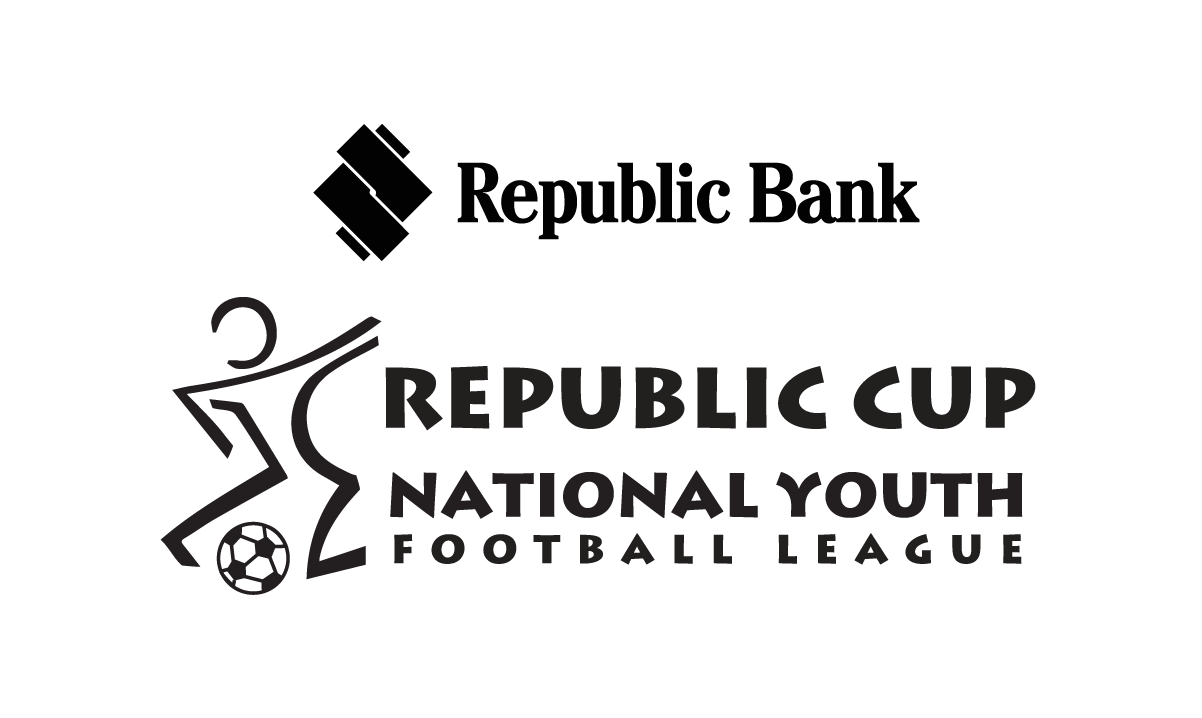 Kirk, on as an outfield player, handled the ball in the area. However, the North Coast coaches argued—in jest and in vain—that the team should not be penalised for any infringement since the player had been substituted after receiving a knock just moments before the penalty and he therefore should not have been on the pitch at all.
But the penalty decision stood and Laventille's Smith blasted her right-footed shot over the bar. Laventille trailed 2-1 at the half but Smith would have felt a little better when a stunning Manswell volley from the right flank drew them level and then a late North Coast own goal gifted her team victory.
North Coast's substitute goalie Nathaniel Pierre deserved better. He had made a handful of eye-catching saves before a teammate inadvertently headed a long ball past him in the 49th minute.
The North Coast boys were on the wrong end of a tight Under-14 contest too, going under 1-2 to RSSR, who got goals from Nicholi Clarence and Maurice Layne to overturn an early deficit.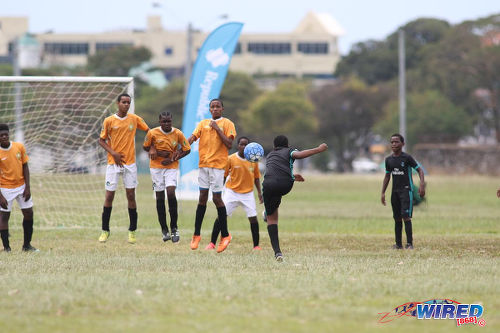 Among the Under-16's, however, North Coast were pounding their chests at the end, a stunning left-footed free kick by their influential midfielder Jabari Williams settling that tight encounter against RSSR. Williams' swerving 46th minute strike was something to behold, and his link-up play down the right with Negus Jack was not bad either.
Jack was a thorn in RSSR's side throughout; however, a hotly contested game almost boiled over and assistant referee Kareem McMayo had to warn one RSSR player to calm down after the defender exchanged some words with Jack in the 70th minute.
Jack, who's also part of North Coast's Under-14 set-up, was given his marching orders after he retaliated to an apparent punch by RSSR's Joshua Fredericks.
Although pleased with the win, Carter told Wired868 that he had had a heart-to-heart with a few of the RSSR players after the end of the contest and had reminded his charges of the reason they have opted to participate in the RBNYL's Under-16 Division for the first time.
"Sometimes you get a hard tackle and you can't take it so a lash passed," Carter said, stressing that there was too much love of football to fight in his playing days. "And [my player] retaliated. At the end of the day, I'm trying to show them that we came to play football. This is something where people's eyes are on you and you could go on to make a national youth team from here.
"This is the Republic Cup. […] You never know who is watching you. We don't have to fight, it's a hard luck. Let's shake hands and go again. In this time now, every little thing happen and they want to pull a gun for you. I don't like that. As a youth, you shouldn't be studying that at all. But that's what these guys are learning."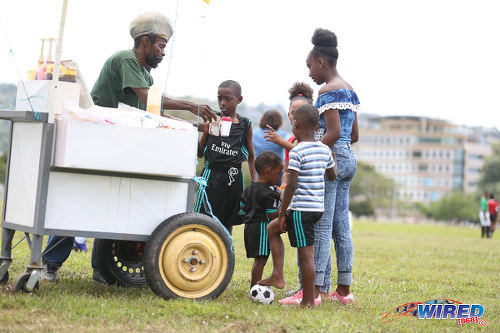 In the other Under-16 match-up, QPCC showed RSSR that they are eyeing revenge for the penalty shootout defeat they suffered in the National semifinals last year, trouncing Santa Cruz 9-2. Zach Welch and Andrew DeGannes both notched braces to complement a five-goal performance by their sharp striker, Romany.
The dead-eye QPCC striker might not have been the happiest person in the Savannah yesterday, though. Two other candidates for that honour are Empire FC coach Gyasi Nkrumah and his skipper Josanté Duncan, who did a somersault to celebrate his team's second goal and the eventual game winner against Elite 123 Goodness FC.
It was the battle of two RBNYL debutants and Duncan's second-half effort, coupled with an earlier item by Josiah Fernandez, gave Empire FC the 2-1 win, easing several nerves in the process.
"I definitely had jitters before the game," Nkrumah told Wired868. "I was up early this morning and players were messaging me late last night and early this morning. We are all excited and I am just excited we came out and got a good result."
"We trained throughout the year so we tried to apply as much as we learned today," Nkrumah said of the four-year old club's performance. "My goal in this tournament for this group is to really see them prosper and recognize their full potential. I have a group of players who, in my view, could play for any team in the world once they recognize their full potential."
Nkrumah and his young Empire charges will definitely hope to achieve their full potential before the end of the current RBNYL season and certainly go on to play at an elite level.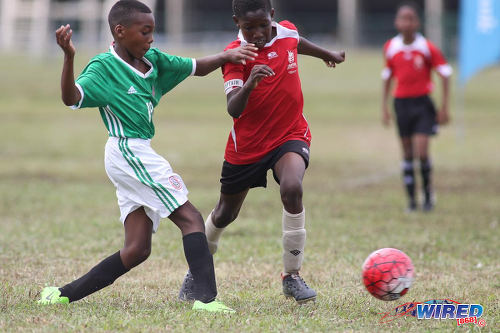 RBNYL North Zone Results (Saturday 24 March)
[All games played at Queen's Park Savannah]
Under-12s
Elite 123 Goodness FC 1, Empire FC 2;
Step by Step FA 0, Santa Cruz United 13;
North Coast SCC 2, Laventille United 3;
QPCC "A" 7, QPCC "B" 1;
Under-14s
RSSR 2, North Coast 1;
QPCC "A" 12, Harvard 0;
Step by Step 0, QPCC "B" 7;
T&T Maestros 12, Football Factory 0;
Under-16s
RSSR 0, North Coast SCC 1;
QPCC 9, Santa Cruz United 2.