The Trinidad and Tobago Women's National Senior Team ended their two-match exhibition series against Panama with a 1-1 draw at the Mannie Ramjohn Stadium in Marabella on Saturday, after again conceding a late goal.
The result continued an odd sequence for coach Jamaal Shabazz, whose Under-20 and Senior teams have led in five straight matches without once holding on for a win. Today, though, they did contrive to stave off defeat for the first time in this calendar year.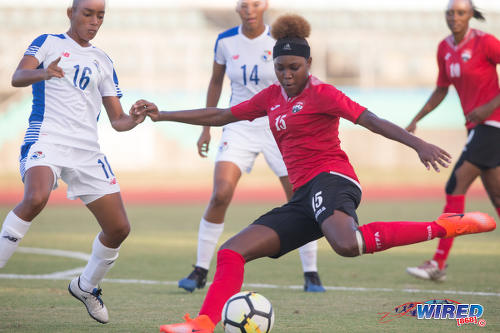 In this latest encounter, however, many, including Shabazz, will argue that the Women Soca Warriors were a bit unlucky.
"We did well, scored again as usual," Shabazz told the assembled media, "but that was a brilliant equaliser by them. I don't think our goalkeeper, even if she had two rods, could have gotten that one.
"I thought in the last game the quality of the passing wasn't as it was today. We had more ball movement and created some decent chances."

After Trinidad and Tobago full-back Patrice Superville opened the scoring in the 57th minute off a brilliant reverse pass from captain Tasha St Louis, Panama midfielder Yomira Pinzón managed a spectacular equaliser for the Central American outfit in the 87th minute with a 25-yard free kick that went in off the underside of the bar.
It was a goal worthy of winning any contest and was a sucker punch for starting goalkeeper Teneisha Palmer, who had hardly put a foot wrong during the contest.
One of three changes to the line-up, Palmer, replacing Nicolette Craig in the line-up for Thursday's first game, conjured two excellent saves to deny the visitors. Midfielder Naomie Guerra and teenaged winger Kedie Johnson were the other changes, replacing Jenelle Cunningham and Andrea Young respectively.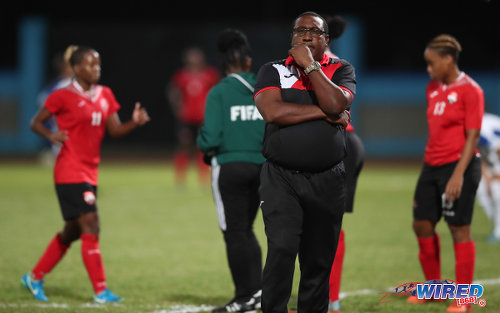 In contrast, Panama, currently unranked by FIFA owing to inactivity over the past 18 months, made six changes to their starting team and gave virtually their entire bench a run-out in the second half.
"It was important for us that some of our youngsters got to play," said Shabazz. "Finding out how best we can use the players, in different roles, in different positions, I think was a bigger concern (than the result). I need to know these players; these are new players for me."
As in the first encounter, Shabazz shuffled his players around the pitch and, in some cases, deployed them in completely different positions from in Thursday's game.
Superville started the game on the right wing with Karyn Forbes pushed to centre-back and young attacker Johnson sent to cut her teeth at left-back.
Captain St Louis was allowed the free role up top, which Shabazz has previously stated may be the best use of the veteran attacker in the future. The tactic paid dividends as it was she who produced the magic that created the opener.
After a first half in which the hosts had been unable to capitalise on their dominance, St Louis picked up the ball in the centre circle and began advancing to the right flank where Mariah Shade remained unmarked. The crowd cried out for her to pass to the advancing Shade but the 34-year-old attacker had other plans.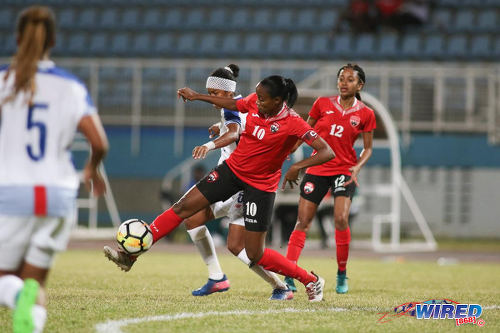 Leaving at least four Panamanian defenders statuesque, she executed a superb, pin-point reverse pass that scythed through them like a knife through butter to find the overlapping Superville inside the 18-yard box. Superville, who had by then been switched to left-back, put the finishing touch to poke home beyond the onrushing Fabrega in the Panamian goal.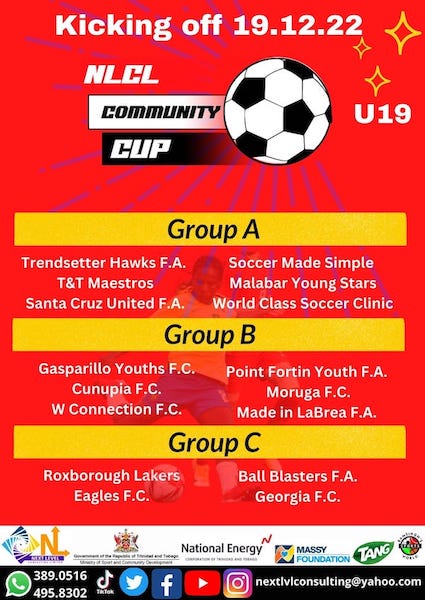 It was a moment of rare class from St Louis on a day when the player who shone brightest was one of the newbies, who confirmed that she belonged on the Senior Team stage.
Picking up where she left off after Thursday's goal-scoring performance, Shanelle Arjoon was a constant bag of tricks and a persistent thorn in the visitors' side.
"She is certainly showing that she is ready for senior football," a pleased Shabazz told the media. "Even in the training sessions, she did the highest in the yoyo test… We are very happy with her graduation into the Senior Team."
Young Arjoon, MVP in the Women's Under-17 Caribbean tournament in 2013, was shifted into various positions on the pitch by Shabazz, seeking to ascertain how she would adapt. She did have a few nervous moments but her coach was pleased with her overall output.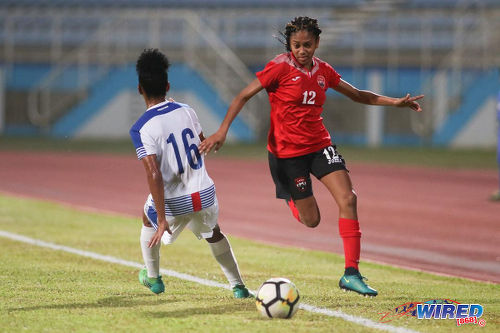 "We have got to get her to do things a little different," he explained. "I think at times she tries to do some magic in positions that she doesn't need to try and it gets scary at times but, you know, culturally, it's good… It adds that this young girl from Central/South Trinidad could go on scholarship and come back and thrill the crowd.
"These games give us that opportunity without the pressure of a tournament, the pressure of having to get a result […] to have younger players on the pitch so that the pool could be wider."
Despite Shabazz's philosophising, the fact is that his Women Soca Warriors have now gone five matches without a win—just the last two of those results were under Shabazz—in a barren run that started with a 5-0 Olympic qualifying loss to USA on 20 February, 2016.
"Overall, yes, we want the results," he attempted to console himself and the fans, "but we are at the building phase. When the house is now building and we are focusing on the foundation, the foundation does not look so good. So when you are finished building the house, then we can say this is good, etc.
"After the hardship will come the ease. Keep the focus."
The Women Warriors' next taste of action will come in the CFU Challenge Series when they play Suriname (25 April), Grenada (28 April) and Guyana (30 April).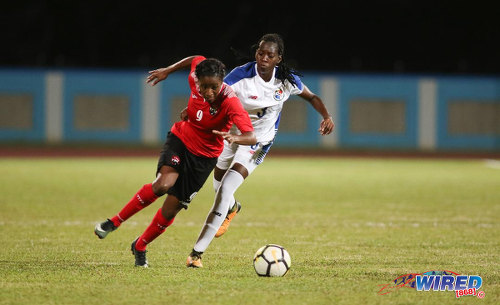 (Teams)
Trinidad and Tobago (4-4-2): 21.Tenesha Palmer (GK); 7.Jonelle Cato, 2.Ayana Russell, 14.Karyn Forbes (3.Anastasia Prescott), 15.Kedie Johnson(13.Shenieka Paul); 8.Patrice Superville, 18.Naomie Guerra, 11.Janine Francois (6.Natasha St Louis), 12.Shanelle Arjoon (17.Andrea Young); 10.Tasha St Louis (captain), 9.Mariah Shade.
Unused substitutes: 1.Nicolette Craig (GK), 16.Nathifa Hackshaw.
Coach: Jamaal Shabazz
Panama (4-2-2-2): 12.Sasha Fabrega (GK) (1.Yenith Bailey); 13.Onelys Alvarado (7.Yasil Atencio), 8.Rebeca Espinoza (16.Katherine Castillo), 5.Yomira Pinzon, 3.Maria Murillo (4.Hilary Jaen); 2.Laurie Batista (11.Maria Guevara),14.Aldrith Quintero; 6.Kenia Rangel, 9.Karla Riley (10.Schiandra Gonzales); 19.Natalia Mills (captain), 17.Anuvis Angulo (15.Lineth Cedeno)
Unused substitutes: 18.Erika Hernandez
Coach: Victor Suarez
Referee: Crystal Sobers
Friendly international
(24 March 2018)
Trinidad and Tobago 1 (Patrice Superville 57), Panama 1 (Yomira Pinzon 87) at Mannie Ramjohn Stadium.