"The way [David] De Gea reacted to Luis Muriel's header was almost like Spider-Man," the BT Sport presenter said at the halftime interval of Sevilla's Champions League clash with Manchester United last Wednesday. The Spaniard was in fine form, making several impressive saves to deny a dangerous-looking host team and the commentary team was effusive in their praise.
The mention of "Spider-Man" is clearly appropriate in De Gea's case but the alias is already taken.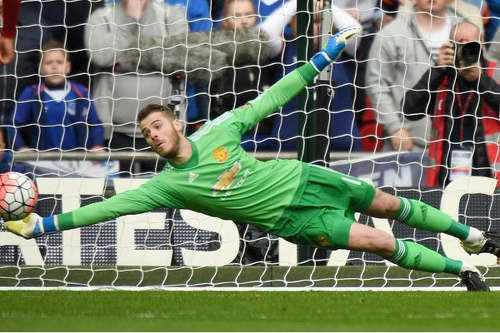 Three goalkeepers from the CONCACAF and CONMEBOL regions come immediately to mind but it is ex-Trinidad and Tobago shot-stopper Earl Carter rather than Columbia's René Higuita or Paraguay's José Luis Chilavert who has earned the superhero moniker.
The eccentric Columbian, nicknamed "El Loco," dazzled spectators for years with his acrobatics between the sticks while the colourful and charismatic Paraguayan, whose nickname was "El Buldog," distinguished himself with his dead ball accuracy. But in their heyday neither was a more confident or a more attractive custodian than "El Hombre Arana," Spider-Man, the Trinbagonian who brought great joy to football fans at home and in the region with his back flips and his sideways flips and with the genuine courage and flair he displayed between the uprights.
Today, the now 62-year-old man who was still playing in the local leagues when he was given his "Spider-Man" moniker by a gentleman he remembers only as "Hound," spends most of his time coaching in New Jersey. However, the former perpetual-motion goalkeeper is also these days devoting some of his time to trying to get FIFA recognition as being the originator of a few techniques he used back in the 1970s and 80s. His concern stems from a recent ESPNFC article, which suggested that Manchester City's Brazilian custodian, Ederson, was re-inventing the role of the goalkeeper.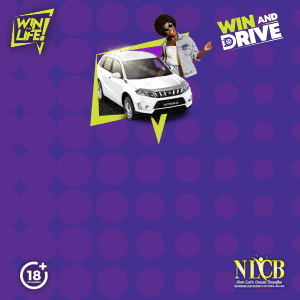 Liaising with FIFA on Carter's behalf is overseas-based coach Trevor Simon, also known as "Trainer." However, both the former high-flyer and his agent have come up against the same problem, the fact that "the archiving system in Trinidad and Tobago is very poor."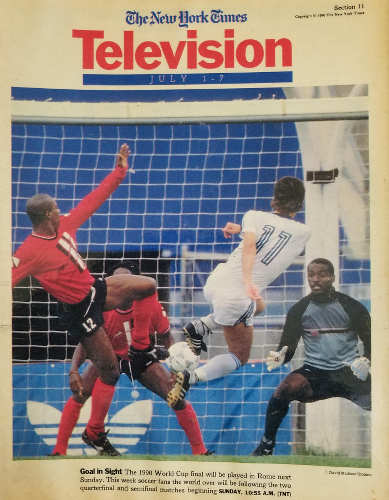 "FIFA said they can acknowledge it as the Earl Carter technique," Carter told Wired868, referring to the practice of deliberately patting down the ball before taking it on the second attempt. But not without proof. And it has so far proven impossible to find video footage of him using the "pat down" technique in the 1970s. At the moment, Carter is seeking to strengthen his case by trying to get hold of footage of the 1974 CONCACAF Youth Tournament.
He recalls that it was during a keenly contested match against Costa Rica in that tournament that he first unveiled the technique on the international stage.
Alvin Corneal was the coach of the T&T team at that 1974 tournament, where a colourful Carter first announced himself to the host country Canada and the rest of the world. Corneal and Carter's teammates were used to the move by then but the referee was not. In T&T's opening game of the tournament, when Carter patted down a goal-bound effort, the ref blew his whistle and awarded the Costa Ricans an indirect free kick.
"I stopped that as well," Carter told Wired868, "even though it was from point-blank range."
"I am the greatest, I am the best," he later used to affirm loudly during his pre-game warm-up routine, following the lead of boxing's Muhammad Ali, his idol. "Wherever the ball goes, my hands come next."
On the basis of that 1974 tournament, it was no idle boast since, on the final day, the brash young shot-stopper who had made something of himself despite his very humble beginnings walked away with the top goalkeeper award.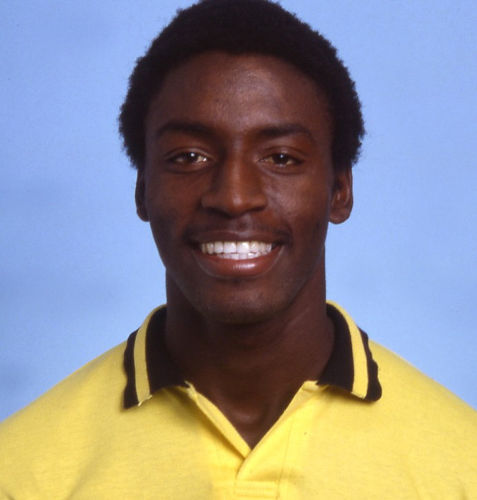 According to him, he discovered the technique by accident one day when he was training on his own at Mt St Benedict in St Augustine. He kicked the ball against a wall and, when it came back to him at high speed, he instinctively patted it down instead of trying to hold on to it.
And so the "pat down" technique was born.
"Who threw that ball?" Carter would ask sarcastically, after gathering a shot on the second attempt. "Who threw that ball?"
Corneal, who was also coaching him at Maple at that time, is in no doubt that Carter is the most athletic keeper he has ever seen in a T&T shirt. But he is not prepared to say that Carter invented the "pat down"—that honour, he suggested, should go to former national custodian Gerald Figeroux, a standout between the sticks in the 1960s. However, he adds that Carter's mastery of the technique was unparalleled.
"Figeroux used to pat the ball down," Corneal told Wired868, "but it wasn't as confident as Earl Carter […] [Earl] would just put his hands on it and let it fall as though there was nothing in the shot. He did that very well. All his techniques were in place. His body was behind it, the palms of his hands were always behind the ball so he didn't make mistakes that way."
According to Corneal, he did make other kinds of "mistakes," largely because of the risks he took.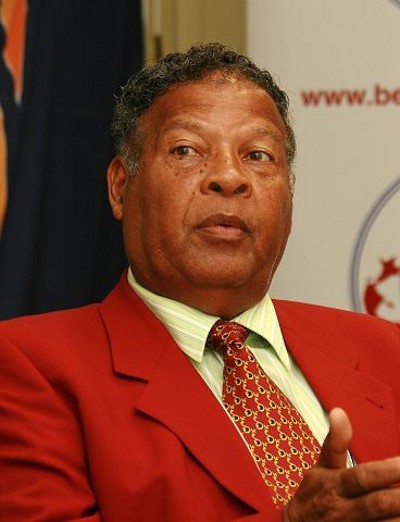 "He was not a great user of the ball on the ground with his feet," Corneal explained, "and there was never the possibility of me wanting him to play the ball out to the right wing-back or left wing-back. Out of three times, he would have done it wrong once and that would have brought the possibility of a goal."
"Not that he was bad at doing it," the former national standout continued, "but I didn't like the risk. He could kick the ball, he could throw the ball. Why are you not wanting to pick it up and get it out of your hand?"
Eddie Hart, founder of the minor league that grew into the country's largest and longest-lasting, was Carter's early coach at Tacarigua United. Hart confirms that Carter was always something of a showman when between the uprights.
More significantly, he has no doubt that Carter was the first goalkeeper he saw using the "pat down" move.
"There will be a lot of arguments, like about who was the first man to play a tune on the pan. You will hear Spree Simon was the first, then you will hear it wasn't him…
"But he was the first person I saw doing those things," Hart told Wired868, rating Spider-Man as "the best T&T goalie hands down."
Corneal ranked his distribution with his hands as second-to-none. Hart agreed.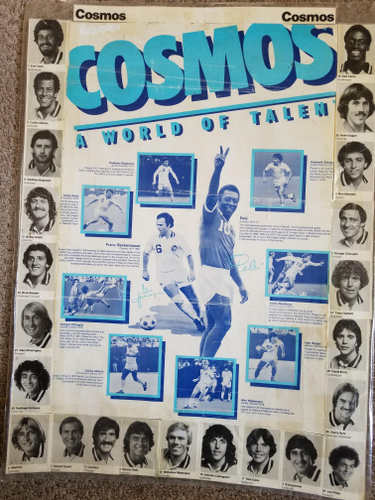 "I did not see anyone display that sort of skill to collect the ball and get it out to the flanks quickly and with [such] pinpoint accuracy," he said.
Carter insisted to Wired868 that goalkeepers did not habitually pat down shots from opposing attackers while he was playing. Nor did they, he added, generally toss the ball out to the flanks to initiate counter-attacks. His javelin-like throws, he noted, were used to reach his attack-minded players near the halfway line or beyond.
"I looked at Gerald Figeroux," Carter said. "He used the half-volley as his form of distribution. He would more or less use the half-volley to find players. I looked at Peter Shilton in the late 70s. I always wanted to be different so I looked at them to compare myself to them."
"Wherever you wanted the ball, you would get it," he added with a chuckle, referring to his own raking throws. "You want it on your thighs, chest or feet?"
He also pointed out that keepers started using their feet more after FIFA changed the rules to sanction custodians for picking up the ball after having placed it on the ground in 1982. According to him, that was what led to the expansion of what he called "sweeper" keeping.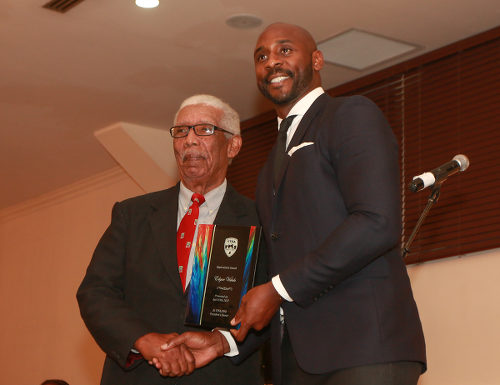 Former national senior team coach Edgar Vidale, who oversaw Carter at senior level for some time in the 1980s, ranked "Spider-Man" among the best goalkeepers of his time. However, although he was silent on both the "pat down" and the "sweeper keeping" issues, he rates Carter among the best as far as distributing the ball with his hands was concerned.
The long goalkeeper throw was in use before Carter, Vidale offered, but Carter's throws were impactful bombs.
"I could recall one or two fellahs (who used the long throws before him)," Vidale told Wired868. "They weren't at the national or international level […] but Carter did bring a new aspect of attacking. He was very powerful. […] We call it a javelin throw because it's quick, it's low, it's fast. It was like a cricketer's throw or a bowling throw.
"Carter was strong in his shoulders so he mastered the javelin throw."
Bringing a somewhat different perspective on Spider-Man as a custodian was Trinidad and Tobago Football Association (TTFA) Refereeing Department head Wayne Caesar. Caesar saw Carter as opponent, having played against him a few times.
"He was very confident," Caesar recalled. "Few people had the confidence he displayed. It did not matter who he was coming up against, he was confident that you could not score; in his mind, he was the best."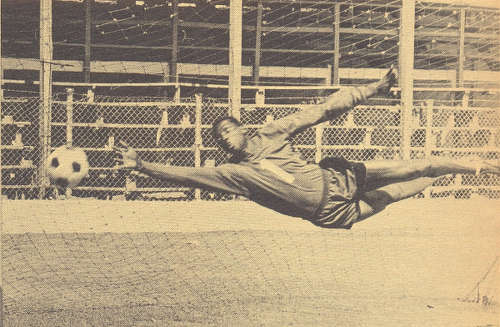 Not quite, the footballing official demurred. He explained that, in the healthy 1980s battle for the status of number one between the sticks, Spider-Man had often had to give way to Michael "Brow" Maurice but, in his book, only Figeroux and Phillips would rate above Carter.
"I wouldn't put him in the same bracket as Lincoln [Phillips]," Caesar said. "As far as I'm concerned, Lincoln is the best goalkeeper to pass through Trinidad and Tobago. Lincoln was an exceptional keeper."
All in all, so, it seems, was Carter. What is beyond dispute is not just his quality between the uprights but his extreme courage, confidence, agility and athleticism, his absolute command of his penalty area and his flair for the theatrical.
"It was as though the goalkeeping position was tailor-made for him," Hart said. "Whenever Earl was in the posts, we were extremely confident as a team."
Corneal called him "one of the outstanding ones," "a comedian [who] made the game easy to look at" and "definitely […] an asset to TT football."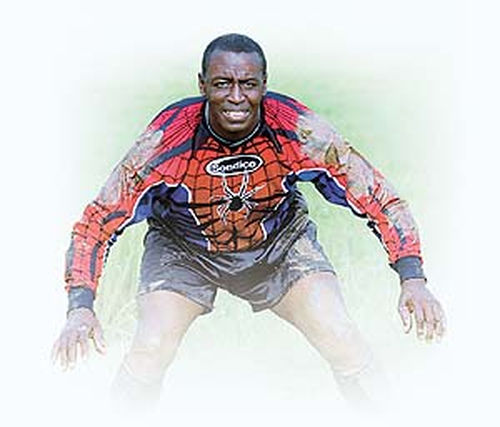 There is little doubt that football in Trinidad and Tobago today would be the big winner if we could produce another goalkeeper with the combination of skills with which Earl "Spider-Man" Carter was blessed.
And maybe then both Manchesters, Ederson's City and De Gea's United, might turn their—and other people's!—eyes towards T&T.