Trinidad and Tobago Football Association (TTFA) technical director Anton Corneal will attempt to widen the pool of local players and introduce children to the game at an early age via the Nationwide Primary Schools Project, which was launched on Wednesday morning at the Larry Gomes Stadium in Malabar.
Corneal was assisted by director of football Muhammad Isa and national coaches Dennis Lawrence, Stuart Charles-Fevrier, Russell Latapy and Ross Russell.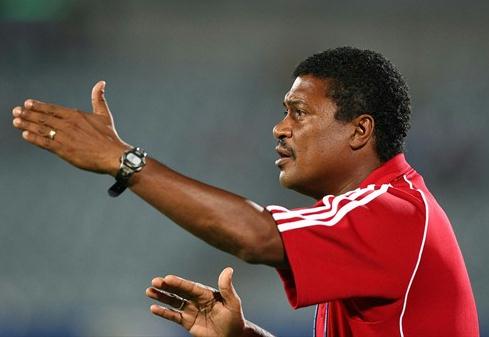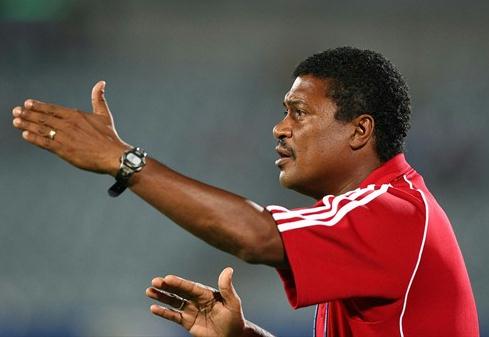 The project targets 2,000 children between the ages of 9 to 10 in all eight school districts. All will be outfitted with uniforms from the project's title sponsor, Nu-Iron.
"This programme is directed to 2,000 kids every Wednesday where we have 1,000 boys and 1,000 girls participating in drills and games," Corneal told the TTFA Media. "This is really the only way. If we would like to compete then this is the way. It needs to start here.
"There needs to be good coaching, well organised sessions, it needs to be a disciplined setting and the kids need to have fun and if we can do this then we will be on the right path."

Corneal explained that he intentionally targeted the age group just below the respective school's first team since he felt they already benefit through the Atlantic LNG programme which was has held courses for as many as 300 primary school coaches over the last three years.
"It's an initiative where we are trying to introduce the game to players just a little bit younger than Primary Schools age," he said. "[…] It's one where we hope to grow the player pool especially on the side of girls where we just don't have enough girls playing.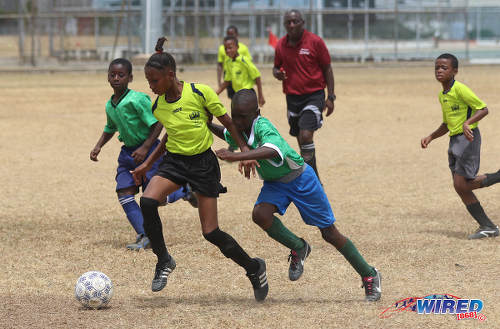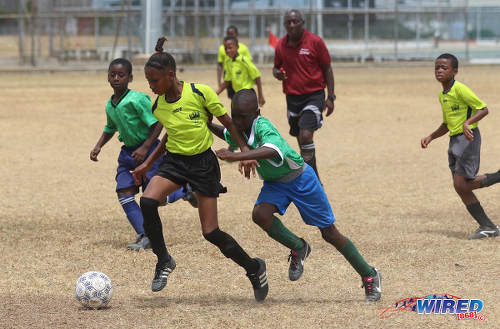 "So we are hoping that we can introduce the game to them, get them interested, get them to love the game and then we can get them to buy into joining clubs, academies and of course get them to play for their schools."
Each invited school will be asked to send 12 players to the Wednesday sessions, which run—all year round—from 10am to noon. Mixed schools are required to send six boys and six girls.
"This is going to introduce just the basics of the game with simple technique and probably very little tactical," said Corneal. "This is just to get them enjoying being out here and playing—something that is really missing in our sport. Years ago it was done informally which was not a bad way where kids played. But today our kids don't play; they are on cellphones and other games.
"[…] This initiative here is going to kickstart what is going to happen in five to ten years. This is the bottom of our development plan where we need a mass of players being involved in the game."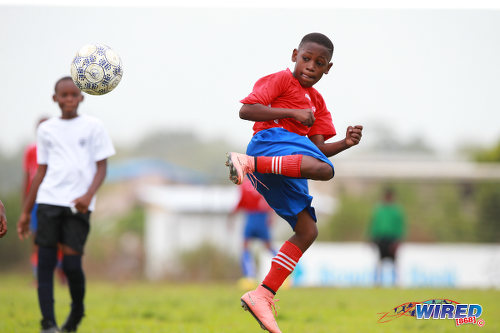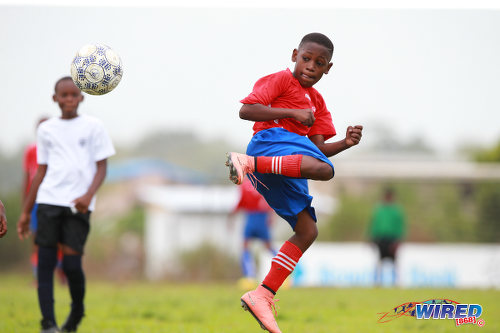 The TTFA Primary Schools programme is similar to the "Nationwide Children Community Clinics", which was launched in 2015 by then technical director Kendall Walkes and football president Raymond Tim Kee.
The Community Clinics offered a one-hour per week session to children meant to offer "an introduction to the game, the philosophy of grassroots, basic techniques, example exercises and small sided games."
Unlike the current programme, Walkes targeted the under-8, under-11 and under-13 age groups with one hour dedicated to each.
However, the programme struggled for resources and was discontinued under Tim Kee's successor, David John-Williams.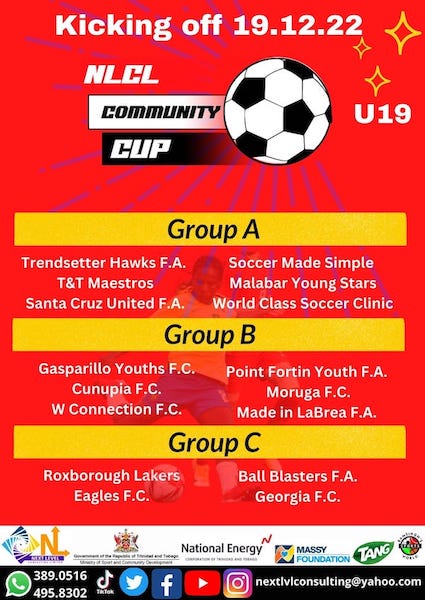 Presumably, the football body assumes that corporate sponsorship would help ensure the project's long term-viability this time.