Trinidad and Tobago gymnast Thema Williams will not comment on the sex scandal that has engulfed her former United States coach John Geddert and his Twistars USA Gymnastics Club doctor Larry Nassar.
Geddert, who coached USA's gold medal-winning London 2012 Olympics team, was Williams' coach in the lead-up to the Rio 2016 Olympic Games while the Tots and Tumblers gymnast was also based at Twistars in Michigan for at least a year. Nassar was the club's doctor at the time.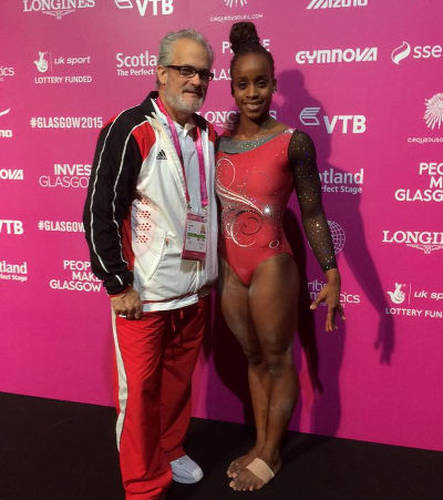 Today, US Judge Rosemarie Aquilina sentenced Nassar to between 40 and 175 years in prison for sexually abusing athletes in his care. The disgraced physician admitted to molesting seven girls; however, a total of 156 girls and women testified to suffering abuse at his hands while two dozen more sent private letters to the court.
Nassar's youngest victim was just six years old.
"It is my honour to sentence you because, sir, you do no deserve to walk outside of a prison ever again," said the judge. "Anywhere you walk, destruction would occur to those most vulnerable."

Geddert, whose social and professional relationship with Nassar spans 25 years, was not directly implicated in the abuse but was suspended by USA Gymnastics pending further investigation.
"John Geddert has been suspended under the interim measures provisions of Section 10.5 of USA Gymnastics' Bylaws," stated a release from the US sporting body. "USA Gymnastics is unable to comment further as this is a pending matter."
Section 10.5 states that interim measures may be imposed "to ensure the safety and well-being of the gymnastics community or where an allegation is sufficiently serious that an Adverse Party's continued participation could be detrimental to the sport or its reputation."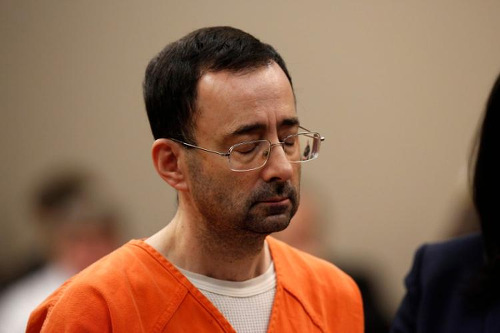 Priscilla Kintigh, a former office manager at Twistars, told ESPN that Geddert's intimidating manner would have made him too unapproachable for abused athletes and, inadvertently or not, might have played a role in the horrific treatment of athletes there.
"John and Larry were like this perfect storm," said Kintigh, who was coached by Geddert at Great Lakes in the mid-1980s and whose son trained at Twistars. "You become so unapproachable that your own gymnasts don't feel comfortable telling you what's going on.
"There's no way any of the girls would have felt comfortable saying anything to John [about Larry]. Kids were terrified of him."
Geddert plays a significant role in one of Trinidad and Tobago's most polarising sport cases after the Trinidad and Tobago Gymnastics Federation (TTGF) claimed that the coach's report on Williams spurred its controversial decision to replace the gymnast with rival, Marisa Dick.
Geddert said the TTGF intentionally misinterpreted his correspondence to suit its own ends.
At present, Williams is suing the TTGF, its former president David Marquez, first vice-president Akil Wattley, second vice-president Ricardo Lue Shue and his wife and assistant treasurer Donna Lue Shue for TT$11.3 million for maliciously "depriving [her] of the opportunity to qualify for the 2016 Olympics and/or by wrongfully […] promoting Marisa [Dick] at [her] expense."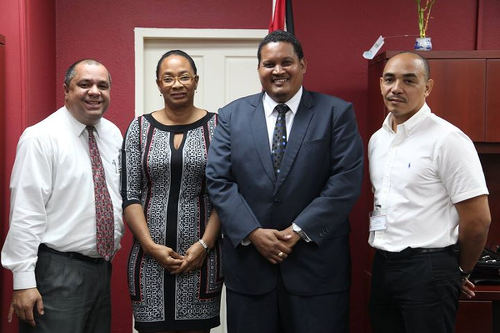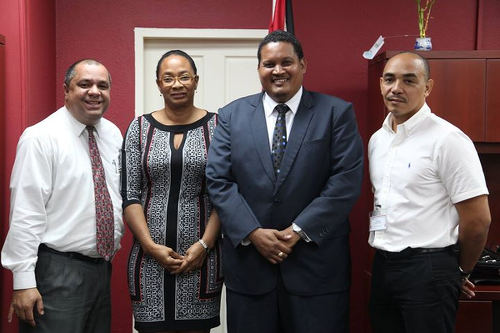 Williams is represented by advocate attorney Keith Scotland, instructing attorney Reza Ramjohn and Martin Daly SC. Attorney Justin Junkere is representing the TTGF while Marquez, Wattley and the Lue Shues are defended by Ramesh Lawrence Maharaj SC and Ronnie Bissessar.
Williams has been advised not to comment on the US matter by her attorneys as they prepare for a pre-trial review next week. Both parties are believed to have exchanged witness statements and "Team Thema" expect a trial timetable to be set soon.