We may be having a progressive cultural shift. I am referring to the proposed need for "permission slips" to take a wine on a woman in a fete or on the road on Carnival days.
The probability of that shift is to be measured by Machel Montano's quick reverse from his crude public invitation—which he issued from the performing stage two Saturdays ago—to ignore all restraints on the unwanted treatment of women at Carnival. It is commendable that Montano swiftly repented and implicitly begged pardon for his mistake.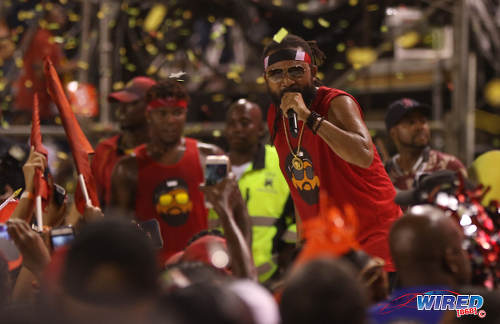 As someone who is forced frequently to lament in these columns that none of our public officials—including the top three—ever feel able to beg pardon, my distress over this has been relieved by Montano's example.
This Carnival season I am particularly taken by the song of Aaron "Voice" St Louis entitled "Year for Love." It contains many wise lines, one of which is this: "Ah doh need no strap to defend my people." It is a deep, lyrically expressed endorsement of the function of moral suasion in a society. One form of moral suasion is love.
Montano backed down before any strap was used and it may be useful to explore what factors drove Montano's retraction that are not present to drive retractions from public officials when, in certain situations, retractions become so obviously necessary. One can only speculate about this, but my speculation leads me to certain provisional conclusions.
First, it is clear that public opinion was alert and swift in its criticism of the crude invitation. As with the foolishness when a former mayor implied that a female murder victim had looked for it, Womantra led the backlash.
Unfortunately, similar leadership in backlash is sorely lacking when other fiascos occur that have a partisan political or wrongly perceived ethnic loyalty context. Reticence prevails in those situations even though the fundamental issue has grave implications for the society as a whole.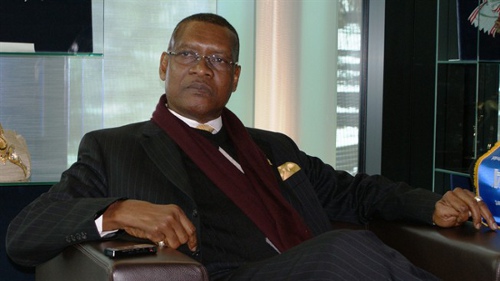 I have in mind, to take a current example, alleged conduct destructive of trust and confidence in the Judiciary.
Another possible reason for the brazenness of errant public officials may be their tenure. Elected officials are generally safe for five years and judges mostly until mandatory retirement age. Other holders of constitutional offices have protected tenure, which also enables abuse of power without swift retribution.
By contrast, the tenure of entertainers, television and social media personalities and others—who owe their hold on their high profile to consumers—can be made to disappear as soon as the mighty dollars from advertising or endorsement or consumer ticket purchases are threatened. The fire of diminishing dollar power does bun the bad in that environment quick.
Without strong public opinion, there is no fire to bun the bad in high office whose constitutional protections insulate them against purifying fire. In the case of elected officials, we have the fire of voting only once every five years or so. In the case of those with protected tenure, we do not have even that.
I again therefore make the case that no amount of constitutional reform will make a difference in the absence of robust public opinion—focused by the validating elites—on appropriate standards of behaviour for public officials.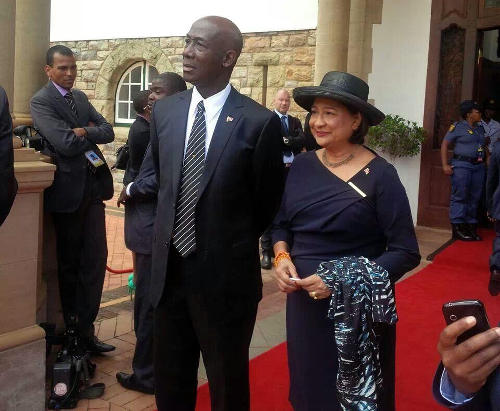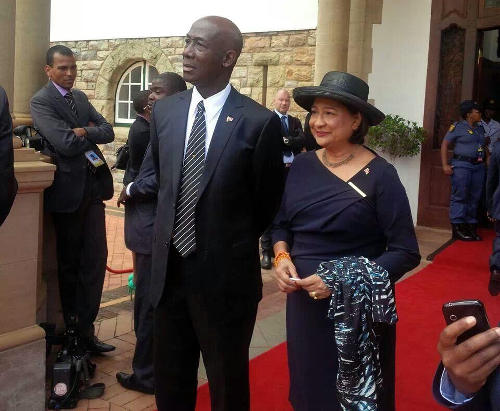 As always, the Carnival season produces many items to be reviewed. I have a question for the department of the University of the West Indies (UWI) that deals with cultural history and, when it is answered, it must advise its Principal.  I ask the question because I believe in giving Jacks, Allysons and Roses their jackets.
Who first introduced the all-inclusive fete model?
I went to all-inclusives put on for Carnival by the proprietors of Veni Mange restaurant in 1987 in Harvard Club and, in at least one other year before 1990, in Sydenham Avenue. The one held in Rookery Nook may also have been before 1990.
Supplemental questions: Did UWI put on all-inclusive fetes before 1990? If not, do we need to correct the public record about the pioneers of that fete model?
Meanwhile, for pan lovers, it is time tomorrow night for hello and for love and lightning flash.