It is a new year but what does that mean? Well, my resolution for the new year is 1366 x 768, for which I would like to thank Nigel, the IT tech who has repaired my laptop.
In trying to answer the meaning of the new year question in a more reflective way, I went back to the last piece I wrote in response to blocking of the highway by Beetham residents. I had another look at some of the responses to the piece.
There were some who agreed with my position and others who didn't.  I have decided to respond to a few of the issues raised so as to further clarify my position.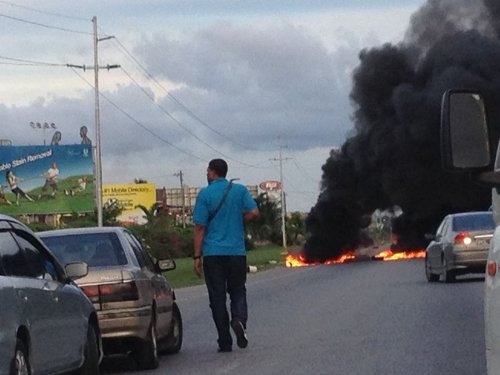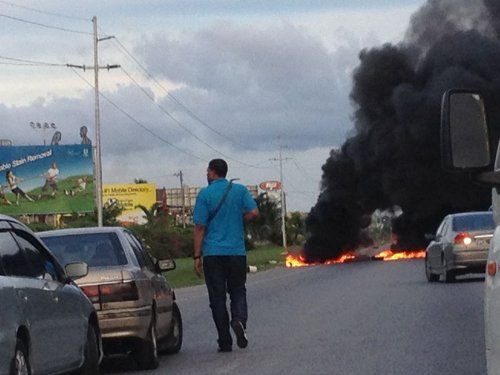 I do believe that if I attempt to communicate something and it is not understood, then it is my responsibility to reorganise my message so it can be better understood. I am not saying that understanding the message means agreement with it but some of the responses indicate clearly that some persons did not understand.
As we have come to expect from our governments (remember the unleashing of the dogs of war?), the response, in true Clint Eastwood style, was one of stern condemnation of the actions of some Beetham residents. There was the usual ritual "This will not be tolerated" and "No one will hold this country to ransom" posturing.
Nine days passed. Has authority addressed the problem?
Well, even though the PM was very explicit when he said "Don't do that!" Beetham was soon followed by Point Fortin and Maloney. I mean, why are we so lawless that, if the PM says doh do someting, we doh listen? This is mainly where my response to the incident deviates from many others.
The State has to respond to such incidents and the full effect of the law must be brought to bear; however, there must also be a process which seeks to prevent recurrences, inclusive of addressing the core problems which led to particular kinds of protests in the first place.
The first comment that requires a response was that I seemed to be offering an excuse for the action of the residents. If one is to understand behaviour, then one has to make a genuine attempt to do just that–understand. The fact that I sought to explain what I thought had happened did not in any way imply condonation of what had happened.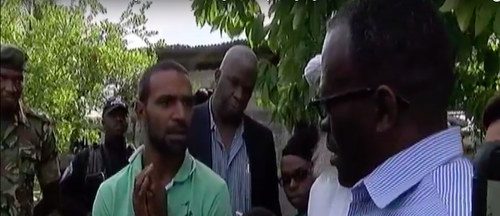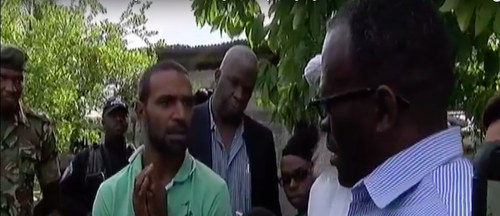 Both private and public comment urged me to try to explain my position to those who were involved in the traumatic events because my armchair pronouncements bespoke a lack of empathy. Well, just about ten years have now passed since that evening when I was made to lie face down in an unlit savannah with a gun to the back of my head while three young men went through my pockets.
If that trauma does not qualify me to have empathy with the Beetham victims, I don't know what does.
But I want to add that I am also well aware that if there are communities where there are more gangs than sport and recreation clubs for young people to join, then something is fundamentally wrong.
And how could we avoid raising the race bogey? Let me be clear, people: when I am talking race, you will know that I am talking race; I guarantee it. This was not such an occasion. If I referred to the response of 19th Century Africans within the country to African enslavement, that was simply to illustrate that systems of exploitation allow some members of a group to benefit and others to be enslaved and life will go on.
Slavery was invoked not to apologise for anything but to make the point that, if we could go about our business while there are enslaved people who make up the society, then 'lesser' transgressions against sections of the society can also be ignored and, worse, rationalised.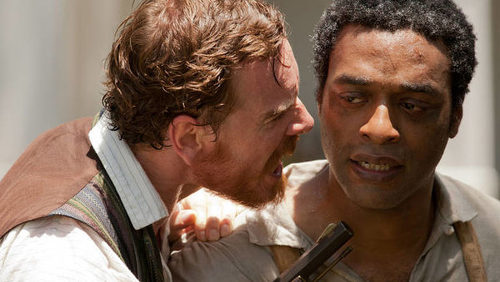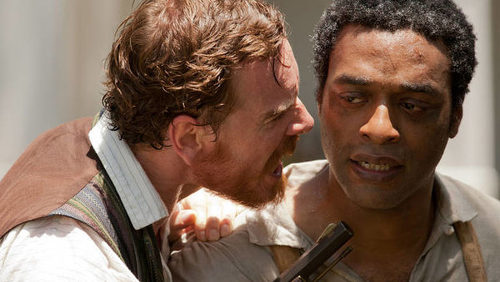 The fact is many of us ignore many things because the systems work for us. We rationalise our own benefit from the plantation by saying that 'dem niggers don't want to work!'
Of course, if Sat Maharaj said that, well, crapaud smoke he pipe!
While we are on this, how do you feel about Trump agreeing with you that Haiti and several African countries are "shitholes"? I mean, that was your position before he said it, n'est-ce  pas? The things people say to you are not merely a reflection of the person speaking, they also reflect the person spoken to. But I digress; we'll talk shitholes another time.
My fundamental point is about us. It is neither about the politician nor about colour of skin nor texture of hair; it is about the character and quality of the individual we are calling Trinbagonian. Individualism, selfishness and greed are not traits exclusive to our poster boys for crime. For many of us, unless there is transgression into our immediate space, we doh business.
Crime is no longer an anomaly; it is so engrained in us now that many of us are numb. We are numb because we adapt so easily and so efficiently. I grew up in a house with louvres. There were five children in that house so louvres were broken from time to time. If one broke on Saturday evening, you couldn't replace it till Monday morning because Sunday was not a working day.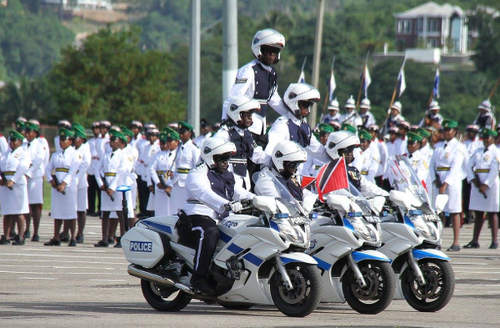 In 2018, I cannot imagine living with louvres without burglar proofing, much less leaving a window 'open' for two nights and a day. We have always adapted to our circumstances; in fact, we do it so fluidly, it almost seems like part of the plan. The reality is, however, that increased security in our homes is not a solution to crime; we are simply compensating and adapting. As a population, we are inflicting wounds on ourselves; the more we adapt, the less we recognise progressive resistance.
Do not be surprised if pretty soon, we find ourselves petitioning the government in unison to trade our freedom for peace.