Guyana have travelled with just three locally-based players to face Trinidad and Tobago in friendly international action from 6pm at the Ato Boldon Stadium in Couva on 14 November. Interim head coach Wayne Dover's 18-man squad includes three TT Pro League players—goalkeepers Akil Clarke (North East Stars) and Andrew Durant (San Juan Jabloteh) and striker Sheldon Holder (Morvant Caledonia United).
The Guyana team, which is ranked 165th in the world by FIFA, is led by versatile defender Sam Cox, a 27-year-old former Tottenham Hotspur Academy player who now plies his trade for Wealdstone FC in England's National League South. Terence Vancooten, a 19-year-old defender, is also in the squad and he is a talent to watch, being the only member of the England-based contingent to feature in England's Football League, where he plays for Stevenage FC in League 2.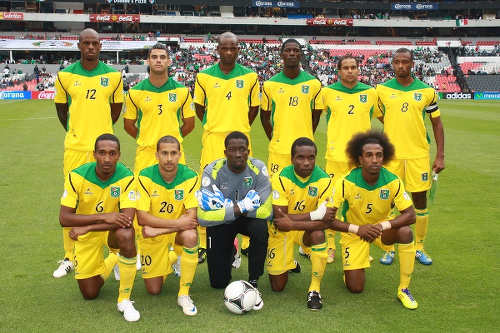 At least one big name player is absent although there have been a couple of surprise call-ups.
So what can Guyanese supporters realistically expect? Read on…
November 11, 2011—11/11/11—is an historic day for football in Guyana. The small but dedicated football fraternity remembers that date because it is on that night that a plucky Guyana side eliminated Trinidad and Tobago from the 2014 World Cup qualification race and went on to reach the penultimate round of World Cup qualifying for the first time ever.

Sadly, though, 11/11/11 has also come to be seen, to paraphrase David Rudder in "Hosay," as the night of the day when Guyanese football died. It is certainly no exaggeration to say that the game in Guyana has at least stagnated in the six years since that fateful date.
Only two months before the historic game, then president of the Guyana Football Federation Colin Klass was banned by FIFA in the infamous 'cash for votes' scandal. His successor, Christopher Matthias, voted in in 2013, publicly questioned the value of calling up overseas-based players to the National Team and, between March 2013 and September 2014, his administration failed to arrange a single match for the senior national team.
FIFA eventually stepped in in 2015, removed Matthias and put in place a five-member Normalisation Committee to run the affairs of the Federation.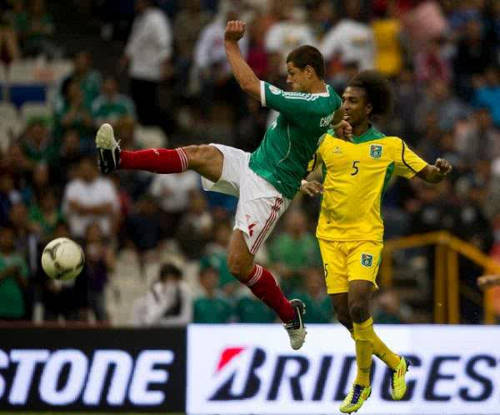 New hope loomed on the horizon. Yet, despite creating a new domestic league called the Elite League, the committee will ultimately be remembered for a calamitous 2018 World Cup campaign. Four Britain-based players were called up to the squad but were all ruled ineligible for the first leg of their knockout game versus St Vincent and the Grenadines because they failed to secure Guyanese passports in time.
Furthermore, in a case similar to what happened with John Bostock, Matthew Briggs, who holds the record for being the youngest player to ever feature in the Premier League, also missed the second leg as he had been an Under-21 England international but had not received any clearance from the English FA.
It was a comedy of errors worthy of Shakespeare—except that nobody was laughing!
Since 2011, administrative turmoil has been the dominant theme of Guyanese football. Despite Head Coach Jamaal Shabazz's best efforts, Guyana were eliminated from the qualifiers and, despite a promising 2017 Caribbean Cup qualification campaign, they fell at the final hurdle against Jamaica and Suriname.
The night before the final game against Jamaica, senior players went on strike in an effort to get the GFF to pay them monies due as a result of their 2014 World Cup qualifying campaign.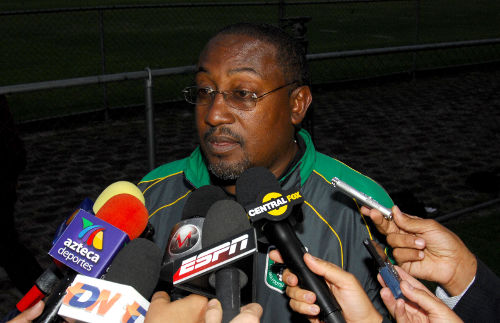 The current administration, led by Mr Wayne Forde, was voted in in November 2015. They have focused on youth development, building training academies across the country and promoting football development from ages 13 to 17. However, in late 2016, a bitter dispute saw four teams, including then champions Slingerz FC and runners-up Alpha United, drop out of the senior domestic "Elite League."
Last season, the League never really recovered from that blow and it has yet to begin action this season, meaning there has been no top-level club football in Guyana for the past six months.
Guyana's biggest threat, attacking midfielder Neil Danns, misses the game for unspecified reasons. That will be a massive blow for the team because the Bury FC player dominates the midfield when he plays and has proven to be a very dominant player on the CFU stage.
However, Warren Creavalle, another powerful midfielder who features in the MLS for Philadelphia Union, has been called up to the squad after missing Guyana's last game versus Grenada through injury. His availability is a big boost to the team.
The squad includes Kadell Daniel, a pacy winger, who is arguably Guyana's trump card. Having recently found form for Dover Athletic in England's National League, he is set to make his debut for the Senior Team after having played for the Under-23 Olympic squad in 2015.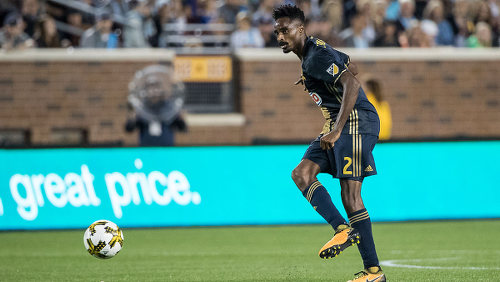 Finally, Trinidadian fans will know all about Gregory Richardson, the former Joe Public striker who famously scored a hat-trick against MLS side New England Revolution in 2008. Now 35 years old, Richardson is no longer the lethal marksman he once was but he does still have an air of unpredictability about him when he plays.
Richardson will most likely feature from the bench, with former MLS striker Emery Welshman, a clever striker whose injury-plagued career so far has yet to see him truly reach his potential, almost a certainty to start up front.
Under Dover, who served as Shabazz's assistant and also led the team himself previously back in 2009/10, the National Team has seemingly changed its philosophy. Whereas Shabazz's team plays a very attacking game, scoring at will but also conceding goals at an alarming rate, Dover has shored up the defence, but found the team goal-shy.
A drab 0-0 draw versus Martinique was followed last month with a surprising 1-0 loss to a locally-based Grenada side, albeit a game where Guyana were reduced to 10-men at 0-0. This means that the game vs T&T is of the utmost importance for Dover, he surely needs a result to secure his interim tenure; a loss would inevitably lead to more questions over his role—and pressure!
"We are expecting a very tough game," Dover said, ahead of his team's departure for Trinidad, "where Trinidad will bring it to us, especially since they're coming off a 2-1 victory against the United States. They should be confident but we're preparing for that. We will try to give a good account of ourselves, give a good match and get a positive result."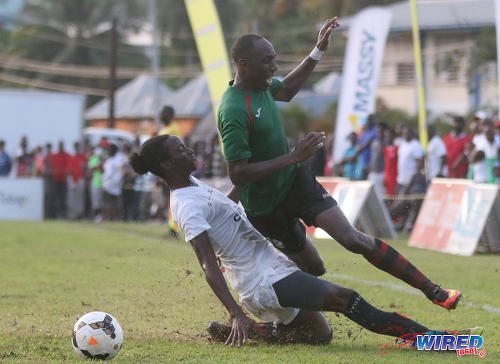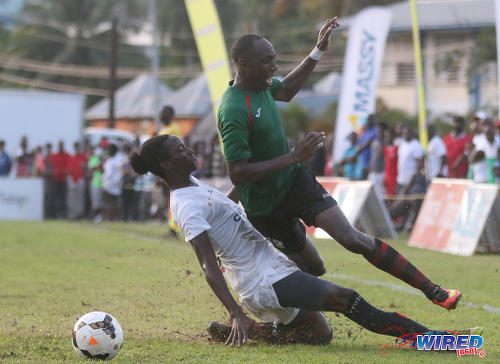 In this game against T&T, Guyana are certainly the underdogs. However, in 2011, the odds were also stacked against them but they found a way to win.
Dover's team needs to look to the past to light the way to the future.
18-man Guyana squad
Goalkeepers: Akil Clarke (North East Stars FC), Andrew Durant (San Juan Jabloteh FC);
Defenders: Christopher Bourne (Islington Admiral United FC, England), Jake Newton (Walton & Hersham FC, England), Jelani Smith (Sigma FC, Canada), Samuel Cox (Wealdstone FC, England), Terence Vancooten (Stevenage FC, England);
Midfielders: Brandon Beresford (Rochester Rhinos FC-USA), Warren Creavalle (Philadelphia Union USA), Dwain Jacobs (Police FC, Guyana), Anthony Benfield (Alpha United FC, Guyana), Kadell Daniel (Dover Athletic FC, England), Daniel Jodah (Sigma FC, Canada);
Forwards: Shaquille Agard (Durham United FC, Canada), Emery Welshman (Puerto Rico Islanders, USA), Sheldon Holder (Caledonia), Gregory Richardson (Pele FC, Guyana), Devonte Small (Reynir FC, Iceland).