The more I hear about the issues surrounding the casinos and gaming industry, the more confused I get. My confusion is probably going to come through clearly here. I mean, who exactly is the villain in this piece? Who is the victim? It have any at all?
Kinda fitting, I guess; it represents so much that is sweet Trinidad and Tobago. This is what happens when you live in a society that doesn't place high value on facts or on collecting accurate data.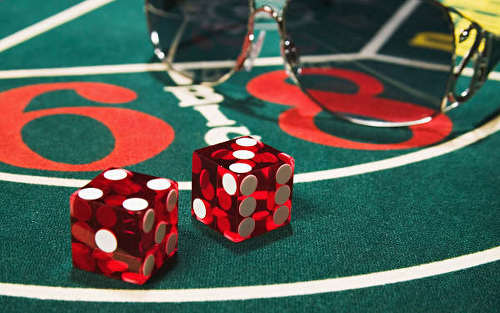 One thing is certain, though. If I tell allyuh once, I tell allyuh a hundred times: this place make for criminality. We live in a society of legal banditry; skul, bobol and ratch are as Trinidadian as pelau. Since the first European settlers began distressing the First Peoples and made laws and customs to normalise violence and thievery—provided you had the right colour and/or status, of course—we had set ourselves on the course we're on now.
Daiz why when I talking 'bout crime, I don't ever start with the usual lock-neck specialists, guntas and sundry gang members who forever shooting up the place. I start with the PIMPPs (Priests, Imams, Pastors, Pundits), the business elites, the lawyers who writing briefs on behalf of clients and conferring with clients, alive or dead, the politician who got tried for corruption AFTER he dead.
I talking 'bout the glaring cynicism shown by insurance tycoons who say they eh coming to answer no f**ing question and, furthermore, gimme back mih damn company. All this in full view of the black hen chicken from John-John, Morvant, Belmont, Carenage, Sea Lots and La Horquetta, just like it was in full view of their great-grandparents who gave us the Dame Lorraine, Baby Doll and Fake Doctors/Police and other Carnival characters as their way of saying to the elites: we know allyuh is nutten more than nasty, immoral hypocrites.
Sayin so, how much people know that the infamous Captain Baker of the Canboulay Riots wasn't even a captain, but gave himself that rank—false papers nah—and when he was found out, nothing came out of that. NOTHING! See?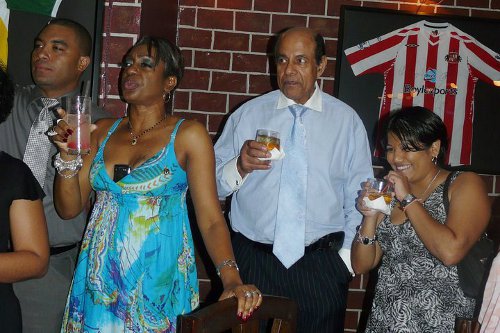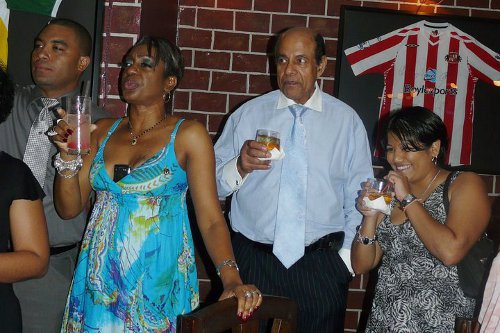 And I can't remember which book I got the info from but in the 1940s Norman Tang, who was Mayor of Port-of-Spain, get ketch in serious ratch and wha happen? Nothing. NOTHING! With a straight face, the Governor said that to pursue the matter would have opened the office for ridicule, that the present scandal was embarrassment enough. Dat sound familiar, eh, Stephen Cadiz?
So all those who holding big post and had big rank before and vex with the students who was bullying, extorting and fighting on those now viral videos (the latest ones, nah, I know is plenty others it did have before this one) and saying blame the parents and teachers, need to be fired along with all those who were their lecturers in school.
Ours is a culture of impunity; yuh come, make your money by exploiting the resources and the people too while you at it, and then you ride out. Meanwhile, those people, recognising that by the sweat of their brows, someone else ate bread, created parallel societies and economies—that had to be criminalised, of course.
The one common thread: make a dollar; however it make, it make. Like the kaiso says, doh study them, study yourself. Daiz what you teach the children and, like their counterparts in the US, they have a detached sense of values. Don't expect them to behave otherwise; they're following your lead, you f***ing self-righteous hypocrites.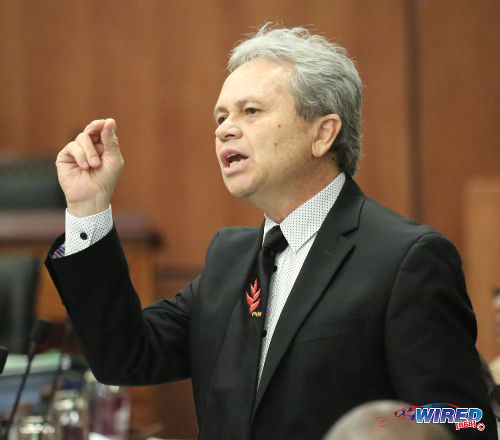 So when a Minister—himself not known for tact or having the slightest f**ing clue about what labouring class people have to do to make a living—decide to tax casinos (which illegal still, ent? But there you go) all kinda smell start to kick up, particularly from the Union of Members Club and Lottery Workers.
Now I know that, in this land of freeness, handouts and entitlement, it's a given that nobody doh ever want to pay no taxes. Whoever does? But money laundering and the drug trade aside—not sure how—dey say the casinos does make millions, if not billions.
But the owners say if they get taxed, they go close down and fire people (one member of the UMCLW openly said that the owners could pack up and fly out anytime they feel to). Meanwhile, said people, mostly single mothers concerned for their jobs, staged protests in front of Parliament and then outside the relevant Minister's home.
And the result of that action, which was, according to the Guardian of Friday 20 October, the "straw that broke the camel's back," was that the Minister directed Allyson West to meet with the stakeholders of the Gaming Industry.
Hoss, is the OWNERS yuh send she to meet with inno, not the employees. How dat does work, dread? You go and protest and the people of influence agree to meet with somebody else to discuss YOUR business?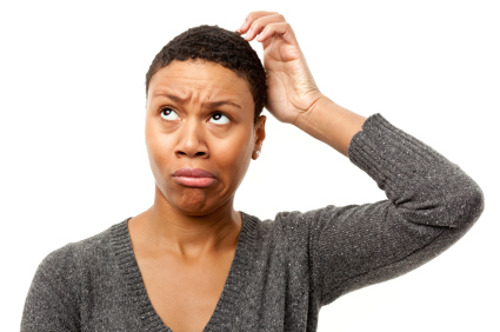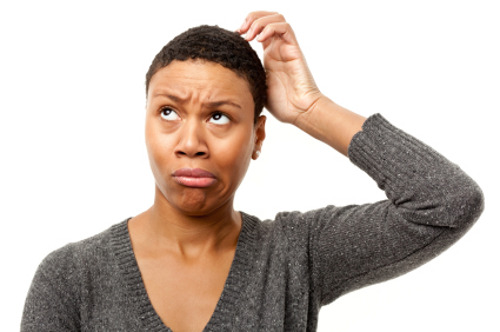 I'm just concerned about what seems to be a replay of the usual script: the vulnerable element in the society—mostly single mothers—becoming the easiest to dispose of.
Over the weekend, I was reading a paper by Prof. Mekhthild Hart on domestic work. She touched briefly on the gaming industry and while the workers shown here are clearly locals, their situation and the one described to me by two women who once worked in the industry have some unsettling parallels.
Hart tells us that, with regard to vulnerable women such as domestic workers, "[g]eneral patriarchal as well as economic, class-based relations […] define the boundaries within which they can be moved about, stacked up, or used as projectiles in 'blow-ups' that are rarely instigated by the workers themselves."
Is that the case here? What about the continued loud whispers about sexual exploitation? What do the facts show?
Indeed, are they all vulnerable? In a couple interviews given by the UMCLW, one of their members all but boasted that what they would make in the Public Service or the banking sector does not come close to what they currently make in the Gaming Industry. Okay, well pay yuh tax, nah. "We do," they say.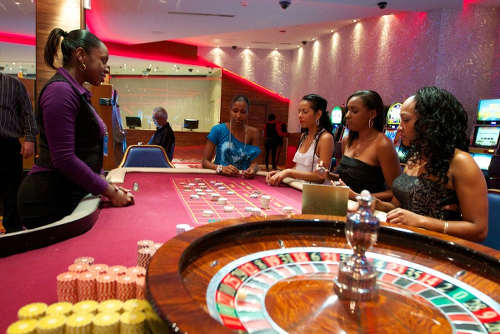 That was not the only surprise; they also hit me with a next one: this country spends "over US$350 million" to pay a foreign company to blow balls for PlayWhe? Eh? Is that true?
And we talking about foreign exchange leaking? Hoss, for HALF that kinda money, I would lie down under the machine and blow it mihself.
Furthermore, it is argued by the UMCLW that the Chinese operations, which are rivalling NLCB and PlayWhe, are being supported by "somebody in the Parliament" who wants these punitive measures implemented, thereby driving John Public to the Chinese operations and so s/he making ah money on the side.
Didn't I tell you to expect confusion?
Hear this, eh, yuh see all of this? This is the kind of thing that makes some people so enraged, so pushed up against the wall, they don't care what happens to them afterwards, just as long as you get their point… hard.
I've said it before, if you saw the way many people responded to MX Prime's song "Full Extreme," you'd realise that for them, it was an anarchist's anthem. It said what they feel deep down inside and what that feeling is has the words 'contempt' and 'disgust' attached to it.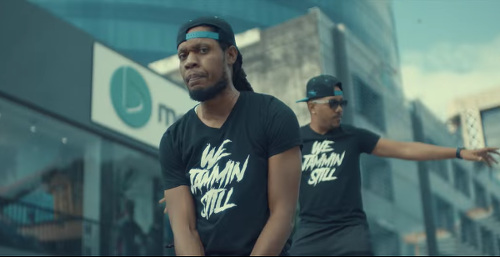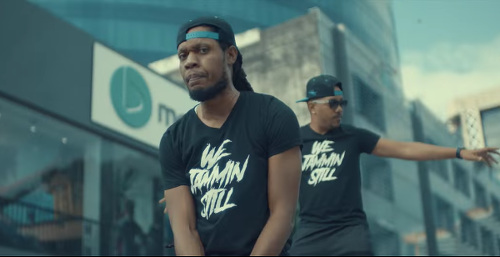 Even journalist Tony Fraser picked up on it and made note of it in a column around that time.
For us as a society to survive the tough times, everything done must be shared by everyone equally and it must be seen to be shared by everyone equally. If certain people are more understanding, that's going to go a very long way. Empathy, not arrogance, is what is called for.
To do anything else is to roll the dice on this country. And it's a safe bet that all of T&T, not just the Minister or the Rowley Government or the Gaming Industry, will be the ultimate losers.