In many societies such as ours, there's a class of people many—though not necessarily all—of whom have university backgrounds. I call them the "Defeatist Class" (DC).
Whenever anything remotely progressive comes up, they surface to challenge ideas, customs and models that hold us to a period or paradigm meant to benefit only a chosen few and retard the advancement of everyone else.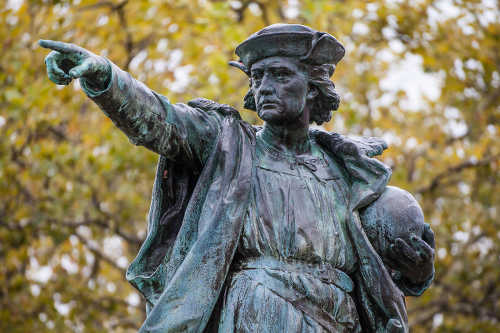 So when the voices for the renaming of certain streets or the removal of Columbus' statue begin to get louder, so do theirs. Don't try to explain to them that such monuments represent the glorification of organised violence and dispossession, the normalising of aggressive ways of dealing with issues—pretty much what is taken to heart in many schools and depressed communities all across the country today. But I cannot say that I must only blame the parents and teachers.
The DC frequently roll out disingenuous arguments like: "It have serious things going on in de world; removing a statue eh go change the crime or recession today," or "Monkey see, monkey do; Americans doing it, so we follow fashion."
It's useless trying to explain that calls for the rewriting of history and the removal of certain images were made since the 1970s. It's pointless to tell them that the colonisers understood something the defeatists will never understand: the power of symbols in maintaining certain ideas and patterns of behaviour and that addressing that in the way the Cross Rhodes Freedom Project is doing is part of a process aimed at changing that.
The DC will argue that, were it not for Christopher Columbus and the European Age of Discovery, we'd still be living in savagery and mud huts. Drones like these subscribe to the long discredited racist notion that technology, urban living and self-sustaining communities only existed in Europe.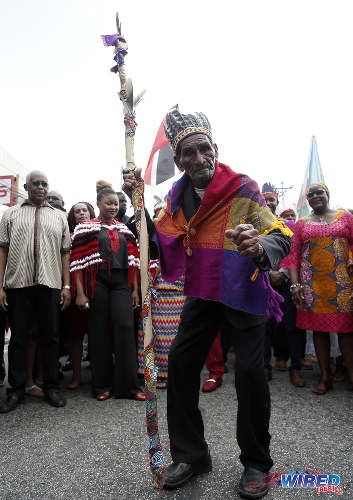 But not even the sails on the ships of Columbus' expedition were European—they were Arab lateens—and neither were the compass nor astrolabe. Roads and garbage disposal systems existed in Africa and India when Europeans were still emptying their wastes in their neighbours' yards. African and Phoenician seafarers were using longitude and latitudinal co-ordinates when European encyclopedias were still teaching that longitude was "probably undiscoverable."
Even the so-called savage First Peoples lived in tune with nature in ways that were/are no less scientific. They knew how to preserve and often enrich barren soils in ways no Westerner understood until recent times.
Now some defeatists quite rightly argue that, right or wrong, our colonial history is our history and that we can neither erase it nor select what parts of it we want. I agree. Wholeheartedly. But history has already been erased and selectively highlighted because the story of the First Peoples, like those of Africa and India, has never been properly written. What little we do know has been deliberately distorted.
So if we are to follow their line of argument, they should not object to the erection of other statues around Columbus' depicting mutilated and enslaved Native Peoples and Africans because he initiated that atrocity. We must create plaques that explain how the man who was responsible for opening up the education process for African people, Lord Harris, said in 1847: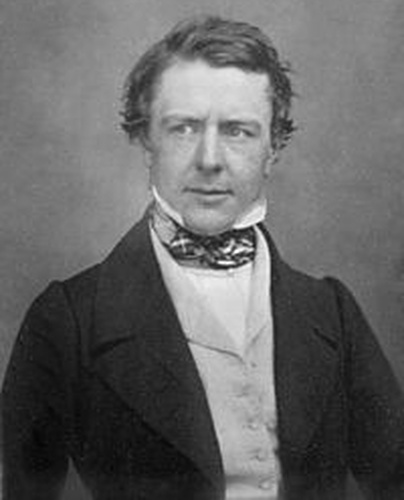 "They are not, neither Coolies, nor Africans, fit to be placed in a position which the labourers of civilised countries may at once occupy; they must be treated like children and wayward ones too; the former from their habits and their religion, the latter from the utterly savage state in which they arrive."
Similar views were expressed by Governor Keate, Chief Justice Knox and Thomas Macaulay, all of whom have streets named after them. Then, at UWI, we have Milner Hall, named after a man who was a—if not the—main architect of apartheid in South Africa.
And what about Sir Winston Churchill who allowed over four million Indians to starve to death in 1943 and when told about it, replied, "Why isn't Gandhi dead yet?"
There's also Lord Kitchener—not our beloved calypsonian—of Khartoum who, after invading Omdurman, desecrated the tomb of a prominent Muslim and had his skull used as an inkpot. And what about Reverend Scrimgeour, principal of Naparima College and one of the pioneer evangelisers in the effort to christianise the East Indians? Wasn't he against the mixing of Africans and Indians?
Those who think we should not pick and choose history could not possibly object if we taught ALL of it, showing clearly the kinds of people we consider heroes and what precisely made them so great.
Or, alternatively, we could just put them in a museum, rename the streets and halls and set about changing the culture of violence with impunity left us by these criminals and their myriad admirers.